MSc International Business: Controlling (full-time)
Home ›
MSc ›
MSc International Business: Controlling (full-time)
Program Description
MSc International Business: Controlling (full-time)
Being a Controller means having an overview of a business situation: on the one hand, they understand the accounts; on the other, they have a grasp on the managerial side of the business. Controllers bridge the gap between management and accounting, which means they make excellent decision makers in businesses.
What will you learn?
Your education will focus on management and internal control, but it will also give you an overview of financial accounting principles. The opportunity to choose electives will allow you to tailor your master's programme to your own interests.
At the end of the track, you will be able to:


• design management control instruments – such as scorecards, managerial incentives, budgets, and so on – to implement strategies, assess their effectiveness and report on this
• design and improve internal reporting systems
• help management to improve their decisions – relating to pricing and mergers & acquisitions
Career prospects
Representatives from companies like Beiersdorf and Medtronic will be actively involved in your master's programme. You can expect them to help you with case studies, company projects and so on – some students even go on to do internships via connections they've made with people working in the field.
After graduating in Controlling, you can take either a Dutch post-graduate programme or an international post-graduate programme that both focus on qualifying you to become a Chartered Controller. You can obtain this qualification by attending a part-time programme whilst working in the field.
Graduates have found positions in:


controlling departments, as controllers, finance managers and eventually finance directors (CFOs) in multinationals such as Beiersdorf, Philips, Unilever, and Shell
a general manager in any major firm – decisions makers such as CEOs and CFOs often have a background in controlling
consulting firms
in-house consulting departments within companies
Last updated May 2019
About the School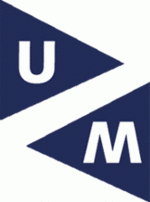 The most international university in the Netherlands, stands out for its innovative approach to learning and international outlook. With 16,000 students and 4,000 staff, Maastricht University offers ... Read More
The most international university in the Netherlands, stands out for its innovative approach to learning and international outlook. With 16,000 students and 4,000 staff, Maastricht University offers a wide choice of academic programmes, all
Read less