MSc International Business: Accountancy (full-time)
Home ›
MSc ›
MSc International Business: Accountancy (full-time)
Program Description
MSc International Business: Accountancy (full-time)
Interpreting information for better business decisions
Company decisions, such as how many employees to hire, how many products to make and so on, require financial information. Financial consultants interpret information, enabling resource allocation decisions that are necessary to make decisions and meeting targets. Auditors, on the other hand, check the reliability of that information.
Programme information
Accounting is the backbone of any company; without it, profit, people and products cannot exist. Financial information needs to be gathered, interpreted and checked in order to be able to make business decisions. As a graduate of Accountancy, you can become a Financial Consultant, Auditor or many other positions in the financial world.
What will you learn?
Your education will focus on the four main accounting areas: financial accounting, management accounting, auditing (assurance services) and information management (accounting and information systems). You will tackle these from both a theoretical and a practical point of view.
At the end of the track, you will be able to:

• design internal accounting systems that help management decision-making on issues such as pricing, make or buy, and mergers and acquisitions
• prepare, read and interpret financial statements
• provide assurance on the reliability of reporting mechanisms, such as annual reports
Career prospects
Small teaching groups and practical case studies and examples are excellent preparation for the world of work. Although these are common to all programmes and tracks at the school, they apply especially well to Accountancy.
Interaction with companies is fundamental to this track. You will have the opportunity to visit companies, meet future potential employers, join study associations, and attend guest lectures and workshops given by audit firms, such as KPMG, Ernst & Young, Deloitte Touche Tohmatsu and PricewaterhouseCoopers. At the post-graduate stage, links with the corporate world are stronger still: the post-graduate programmes listed below are a vital part of companies' management and executive development, and executives of corporations sit on the programmes' Supervisory Boards.
After graduating in Accountancy, you can take either a Dutch post-graduate programme or an international post-graduate programme that both focus on qualifying you to become a Registered Auditor. You can obtain this qualification by attending a part-time programme whilst working in the field.
Graduates have found positions in:


auditing firms or departments
their own businesses
financial consultancy
Last updated May 2019
About the School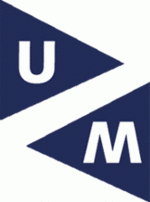 The most international university in the Netherlands, stands out for its innovative approach to learning and international outlook. With 16,000 students and 4,000 staff, Maastricht University offers ... Read More
The most international university in the Netherlands, stands out for its innovative approach to learning and international outlook. With 16,000 students and 4,000 staff, Maastricht University offers a wide choice of academic programmes, all
Read less