Program Description
MSc International Agribusiness
Designed to train and prepare future managers to build and develop business relationships in the fields of the agro and food industry worldwide the MSc International Agribusiness has already graduated professionals with a successful track record, building now and efficient network.
The program is designed for:
- trained, graduated or a qualified professional in the fields of agriculture, biology, food science, or other fields related to the agriculture or food sector.

- students who would like to develop their knowledge and skills in business in an international environment to:
build an international business career in an agribusiness company
understand market dynamics, company strategies, get acquainted with international trade techniques and work in a multicultural environment.


Program design

3 semester master course - 18 months (90 ECTS credits)

1st semester - International environment and company management
International finance, legal environment, finance management, intercultural management, business negotiation, human resources


2nd semester - Analysis and Management of international markets
International markets for agricultural commodities and food products, international marketing, international trade techniques, international trade and legal affairs, geopolitics


3rd semester: 6 to 8 months professional experience
Written report and oral presentation


Two foreign languages

For all foreign students, a two-week intensive session of "French as a foreign language" is organized in the beginning of September, prior to the program. Along the program, other languages can be studied: French, German, Spanish, Russian or Portuguese.


Requirements


BSc/Bac + 4 or equivalent minimum in management, agriculture, food sciences or other related subjects
Languages: English (TOEIC 600) and French (TFI 450)

Admission

Online application, preliminary and individual interviews


Tuition fees

6.000 EUR. per semester, candidates seeking financial support may contact us.


Last updated Jan 2018
About the School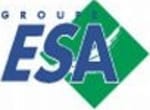 If it is your wish to study in France, in the fields of agriculture, viticulture, agribusiness, land-use planning or the environment ... you are most welcome to ESA Ecole Superieur d'Agriculture. Loca ... Read More
If it is your wish to study in France, in the fields of agriculture, viticulture, agribusiness, land-use planning or the environment ... you are most welcome to ESA Ecole Superieur d'Agriculture. Located in the West of France, Europe's first region when it comes to agriculture and the food industry, the ESA group ranks first at a national level as far as agricultural education is concerned, with over 2,600 students, 10% of whom are international students. If you wish to prepare for a degree in France, the ESA group offers various opportunities : -- Undergraduate, Graduate or Postgraduate Degree Coursesin close cooperation with firms and industries, and leading to diplomas which are recognised by French and European authorities as well as throughout the world. -- Studies abroadwithin the framework of the European Union SOCRATES Programme, or bilateral agreements signed by the ESA Group and your home university. -- Work placements. The ESA Group also proposes… -- Research activities, surveys and consultancy activities, which combine research activities, student training and close links with professional sectors. -- Relations with 136 partner universities abroad -- An international relations team of 18 members aiming to give each international student a personal welcome. Located in Angers at the very heart of the Loire Valley, 90 minutes from Paris and 60 minutes from the Atlantic Ocean by train, the ESA Group has a vast campus near the CIDEF (Centre International d'Etudes Françaises) , a French-language centre hosting 1,700 students every year who come from all over the world to learn French.
Read less