MSc Integrative Counselling & Psychotherapy
Home ›
MSc ›
MSc Integrative Counselling & Psychotherapy
Program Description
The only Master of Science in Greece in Integrative Counselling and Psychotherapy.
Students become student members of the British Association of Counselling and Psychotherapy (BACP) and upon graduation are eligible to apply for registration to the Register of Psychotherapists of the BACP.
Meets the academic standards for registration with the Hellenic Counselling Society and the European Association for Counselling (EAC).
Includes 300 hours of clinical practice and in-house supervision.
Teaches the 3 most essential psychotherapeutic approaches (humanistic, psychodynamic and cognitive-behavioural approach).
Experiential teaching methods used by experienced academic researchers and active professionals.
The ΜSc Integrative Counselling & Psychotherapy is a programme structured in order to equip students with all the necessary skills and knowledge to work in the field of psychotherapy as independent counsellors – psychotherapists of the integrative approach. Students are encouraged to develop their understanding of the theoretical, social, cultural and ideological contexts in which their clients perceive, confront and manage problems.
They will also consider and analyse major trends and orientations within the integrative therapeutic work and develop their ability to identify and use appropriate sources of supervision within counselling practice. The programme has been designed by the University of Derby according to the criteria of the British Association for Counselling and Psychotherapy (BACP), based on which postgraduate programmes in Counselling are being accredited.
Email a picture or scan of your school or univeristy transcipt for quick entry evalauation: e.skourti@medcollege.edu.gr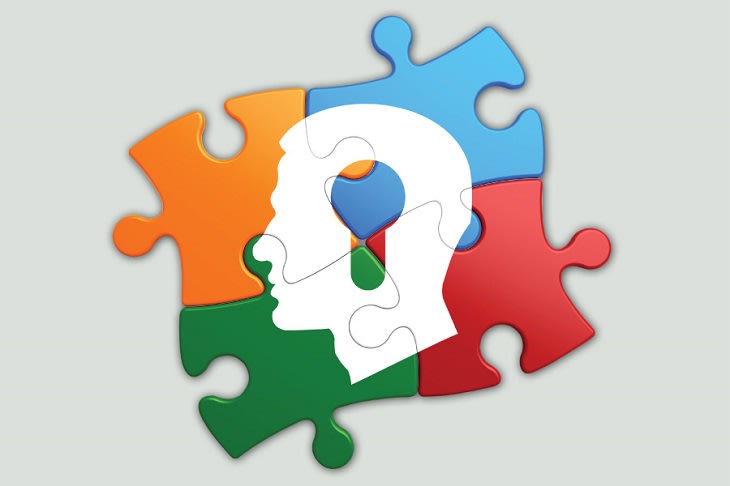 Admissions Requirements
The programme is addressed to:
University or College graduates in any discipline with some academic or professional experience in Counselling
Holders of professional certificates and proven experience in Counselling or Psychotherapy
Requirements for registration:
Copy of the latest studies certificate*
Copy of professional certificates (if any)
CV (in English)
Reference Letters (2)
Very good knowledge of English (IELTS 7.0 level or equivalent) **
Academic interview
Photos (4)
Copy of ID-card/ passport
Copy of criminal record
*Candidates without a first degree are also encouraged to apply for the programme. Factors like the possession of other professional qualifications, proven experience in Counselling and commitment to continuing personal & professional development, may contribute to the admission to the programme.
**Candidates without official English language certificates can sit the English language placement test of Mediterranean College.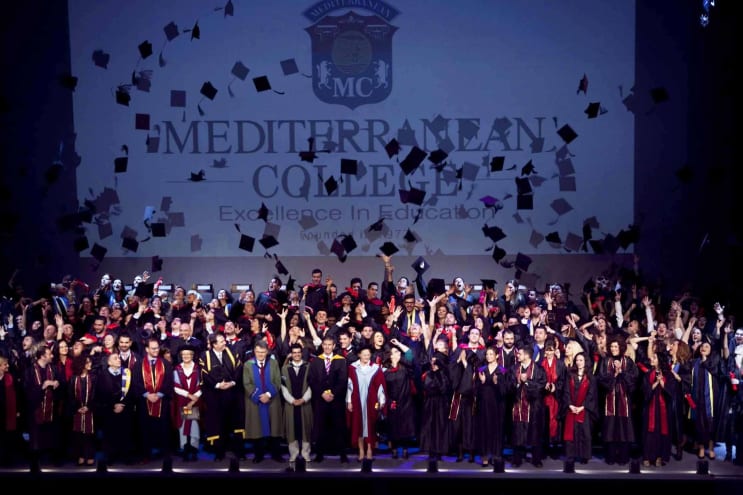 Structure & Content
The ΜSc Integrative Counselling & Psychotherapy consists of six 20-credit modules and a diploma thesis of 60 credits. Throughout the programme, students are able to approach methodological & theoretical models, comprehend the use of psychotherapy in their working environment, study the nature of counselling and psychotherapy and their relation to theory and practice, learn the significance of ethical and legal implications and the code of practice. Students complete their theoretical training with a compulsory clinical placement of 300 hours (60 hours of supervision).
They are also encouraged to engage in individual therapy.
Year 1/ PG Certificate
Year 1/ PG Certificate
Year 2/ PG Diploma
Year 2/ PG Diploma
Year 3/ Master's
Semester 1
Semester 2
Semester 1
Semester 2
Integrating Psychotherapeutic Theory and Practice
Current Developments in Integrative Practice
Research Methods, Ethics and Law in Psychotherapeutic Practice
Professional Integrative Practice
Independent Scholarship
Professional Practice 1
Professional Practice 1
Professional Practice 2
Professional Practice 2
Independent Scholarship
Teaching & Learning
Teaching and learning are practical and experiential in nature and includes:
Lectures
Seminars
Experiential & problem-solving exercises
Case study discussions & debates
DVD-watching
Role-plays
Group assignments
Individual research
Clinical practice
Supervision
During the course students:
Combine theoretical models and clinical practice.
Enrich their skills and knowledge in counselling and psychotherapy.
Consider the role of multiculturalism in counselling.
Study the importance of ethics, legal and ethical implications of the code of practice as well as how to deal appropriately with ethical dilemmas in psychotherapy.
Consider the significance of research in counselling and psychotherapy and become familiar with the qualitative and quantitative research.
Strengthen their personal and professional development.
More specifically students are encouraged to:
Develop their critical ability
Deepen their ability for introspection and reflection
Enhance their self-awareness through personal and professional development groups
Identify the necessity of using clinical supervision properly
Conduct research relevant to the practice of the Integrative counselling approach.
The College has a wide network of partner institutions, thus supporting students in finding the most appropriate place for their clinical practice and/ or individual therapy.
Why choose this course
Mediterranean is the College with the most experience and expertise in Greece in the delivery of higher education courses in Psychology and Counselling and offers study options at multiple levels: from Level 5 Higher National Diploma to Level 7 Master's Degrees.
The University of Derby (Guardian University Guide 2017) is a TOP-50 UK University and in the TOP-10 for student employability. This stems from constantly developing the curriculum as directed by employers, professional and accreditation bodies.
It is the only academic programme in Greece that combines an academic title (Master) with the Integrative psychotherapeutic approach, creating opportunities for graduates to develop as professionals in the private or academic sector.
The programme meets the criteria of the British Association for Counselling and Psychotherapy (BACP) and students may individually register with BACP as student members. Graduates have the opportunity to apply for registration in BACP's Register of Psychotherapists.
The programme combines the 3 most essential psychotherapeutic approaches and emphasises on research findings to ensure the effectiveness of the therapeutic treatment.
This programme is an MSc (Master of Science) and not an MA (Master of Arts), which makes it less theoretical and more practical.
The course includes 300 hours of compulsory, supervised clinical practice and students are supported by the School in finding an appropriate setting. The College offers in-house supervision of clinical practice for a nominal fee.
The student learning experience is further enhanced through the School of Psychology activities.
All academic staff are accredited lecturers of the University of Derby for every module they teach. Mediterranean College implements an integrated system of recruitment, assessment and continuing professional development of academic staff so that students receive excellent teaching and personal support to develop their social and professional skills.
The School of Psychology offers students the opportunity to attend – alongside their studies – specialised seminars on the use of psychometric tools, in partnership with ISON Psychometrica (a leading company in Greece). Students can also attend certified training courses in Counselling, Psychotherapy and Clinical Diagnosis – Evaluation.
Further Study & Career
Graduates of this programme may apply for registration with the British Association for Counselling and Psychotherapy (BACP) and the Hellenic Association for Counselling (EES). They have the ability to work as independent integrative counsellors – psychotherapists in a range of counselling settings:
Counselling services & centres
Community support & social welfare units
Humanitarian and development NGOs
Health sector settings
Schools
Private practice as counsellors – psychotherapists
Alternatively, they can continue their studies towards a PhD or PsyD.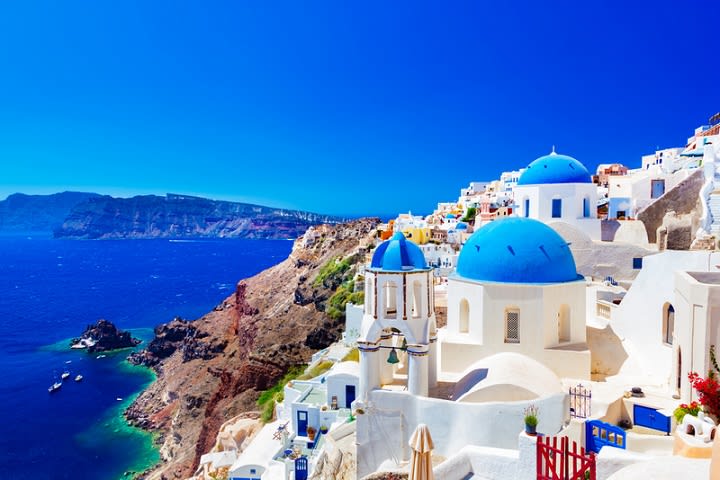 Last updated Feb 2020
About the School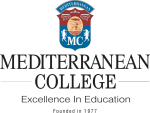 Being the first private College to be founded in Greece back in 1977, the Mediterranean College prides for its pioneering initiatives that have shaped private, higher education in Greece.
Being the first private College to be founded in Greece back in 1977, the Mediterranean College prides for its pioneering initiatives that have shaped private, higher education in Greece.
Read less