MSc Global Sustainable Cities
Home ›
MSc ›
MSc Global Sustainable Cities
Program Description
Why this course?
This innovative programme focuses on tackling major urban opportunities and issues.
The course provides you with the skills and understanding to become a leader in the design and delivery of sustainable city strategies.
Over half the world's population now live in cities. Achieving sustainable futures for urban centres is a growing issue. You'll develop a full understanding of how cities work and acquire the tools to:
re-design city systems
raise finance
gain political and community support for transformative city strategies and projects
You'll demonstrate your knowledge through high-quality work placements rather than a traditional dissertation. The course offers flexibility to pursue your individual interests and diversify your skills.
This course has been reviewed by a range of key employers. They've expressed strong interest in being involved in this course and provide project placements and job interviews to graduates from the course.
You'll study
The programme is centred around a suite of core classes and is delivered by a dynamic and passionate team of staff drawn from multiple disciplines. These are the key disciplines that are critical for understanding cities, their challenges, and opportunities and strategies for change.
A further core class provides you with the leadership, project management and communication skills that are essential for successful implementation of sustainable city solutions.
Core classes:
Global Cities: Society & Sustainability
City Systems & Infrastructure
Understanding & Modelling Cities
Urban Theory
Public Policy, Governance & Strategic Change
Business Models, Financing & Urban Business Case Analysis
Leadership Skills for Urban Change
Elective classes
You'll be able to choose from a wide range of classes across our four faculties to pursue your own interests and develop skills in specific areas.
Work placement
The degree offers relevant work experience. You'll apply your skills and learning in two project placements in professional working environments, such as:
city government
industry
research institutions
Your placements can be in two different cities with the opportunity to gain international experience.
Strathclyde's new Technology & Innovation Centre
The programme will make use of the facilities within Strathclyde's new Technology & Innovation Centre, where the Institute is based.
The Technology & Innovation Centre has been designed to act as a hub for world-leading research, bringing academics, business, industry and the public sector together to find collaborative and innovative solutions to complex global challenges. Future cities is a core theme of the centre, recognising the need for interdisciplinary research that delivers tangible benefits to citizens living in cities around the world.
Guest speakers
You'll benefit from the latest knowledge and insights incorporated from leading business, government and academic experts, through guest speakers and case studies.
Flexible study options
The degree is available for both full time and part time study.
Facilities
Strathclyde's award-winning Business School is one of the largest institutions of its kind in Europe. We've around 200 academic staff and more than 3,000 full-time students.
The departments and specialist units work together to provide a dynamic, fully-rounded and varied programme of specialist and cross-disciplinary postgraduate courses.
Entry requirements
An upper-second class Honours degree, or overseas equivalent, in a relevant subject is required. Relevant subjects include:
engineering
business studies
environmental studies
architecture
urban design
economics
geography
sociology
politics
public policy
international studies
Other subjects may also be considered.
Applications are also welcomed from candidates with strong career experience in a relevant field.
For students whose first language is not English, get more information about the English language requirements for studying at Strathclyde.
Careers
With over half the world's population now living in cities, achieving sustainable futures for urban centres is a growing current issue. Over 5000 cities in Europe alone have signed up to ambitious carbon reduction strategies, and the Technology Strategy Board estimate the market in joined up urban solutions will be worth £200 billion a year.
Achieving global carbon reduction targets and improving the quality of life for citizens across the world is critically dependent on changing the way we live, work, and invest in cities. Commercial and governmental interest in cities as investment opportunities, engines for innovation, and the markets they create is growing dramatically, with significant demand for high calibre graduates in this field.
To achieve sustainable futures for cities, professionals are required who have the holistic perspective to see beyond one single aspect of city life - and the ability to develop and deliver viable strategies that address the wider social, economic and environmental opportunities.
Sustainable city leaders and innovators with a diverse range of technical and professional skills and knowledge are increasingly in demand. As cities around the world continue to adopt, develop and enhance their sustainability strategies, graduates with the knowledge and practical experience in delivering viable solutions in practice are highly-desirable employment candidates for a wider range of organisations.
Last updated Sep 2019
About the School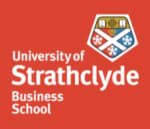 Strathclyde Business School(SBS)is a pioneering, internationally renowned academic organisation that shapes anddevelops the business minds of tomorrow. Strathclyde is one of a small percentage worldwi ... Read More
Strathclyde Business School(SBS)is a pioneering, internationally renowned academic organisation that shapes anddevelops the business minds of tomorrow. Strathclyde is one of a small percentage worldwide to be triple accredited, holding accreditation from the international bodies, AMBA, AACSB and EQUIS.
Read less
Glasgow ,
Athens ,
Zürich ,
Singapore ,
Dar es Salaam ,
Manama ,
Kuala Lumpur ,
Petaling Jaya ,
Muscat ,
Muscat ,
Dubai ,
Abu Dhabi ,
Milan ,
Munich ,
Beijing ,
Toulouse
+ 15 More
Less