MSc Global Business & Sustainability
Home ›
MSc ›
MSc Global Business & Sustainability
Read more about this program on the school's website
Program Description
In the MSc Global Business & Sustainability, you will focus on business strategies and responsibilities in the face of global economic, social and environmental challenges. It examines how business leaders manage sustainability threats, and how new market opportunities are pursued through sustainable value creation.
The MSc Global Business & Sustainability investigates complex sustainability challenges in a broad, integrated and holistic manner addressing the multiple perspectives of companies, governments and NGOs. It teaches you cutting-edge advancements in the theory and practice of sustainable business and challenges you to formulate your own ideas and propose solutions for transformative change toward more sustainable societies.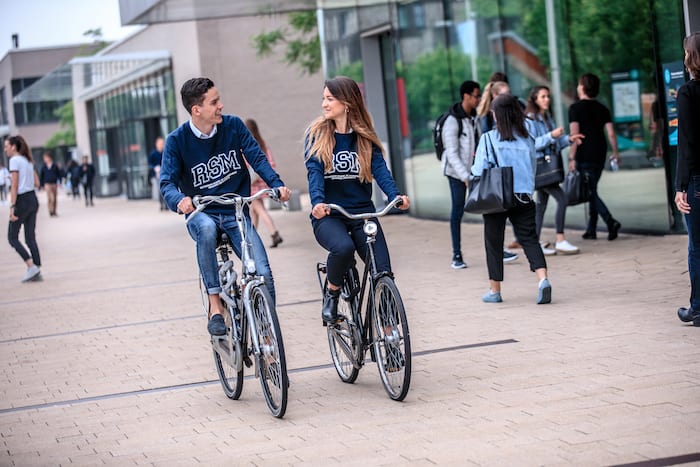 Who is this programme for?
This programme is designed for ambitious young bachelor graduates who want to be part of the solution to today's sustainability challenges facing business and society; a new generation of leaders with the capacity to think critically about business strategies and develop new sustainable business models for the future.
This programme brings students into close contact with the global frontrunners in corporate sustainability, with governmental organisations and with the non-profit sector. Our graduates are equipped for an international business career with a meaningful impact in a wide variety of sectors.
What does this programme offer?
RSM believes that business is the main force to scaling-up our global sustainability efforts to create a safe and just operating space for humanity and achieve the Sustainable Development Goals.
This programme examines how businesses create proactive strategies to deal with issues such as resource scarcity and climate threats, and innovate new ways of creating and delivering value to become sustainability solutions providers. You will learn how firms can embed sustainability into the core of their international operations, work collaboratively to tackle grand challenges and implement new circular and inclusive business models.
You will take a practical and critical approach to sustainability issues to form an understanding of how global firms can effectively manage their social and natural capital dependencies, and unlock new opportunities for competitive advantage. This programme considers the theoretical core of what is managing for sustainability, while also exploring the latest cutting-edge advancements of practice including how new social enterprises are changing the face of industries.
This master programme offers you the latest knowledge and ideas of sustainable business through a blend of theoretical perspectives and interactive learning such as live business cases, critical debate, simulations and field visits.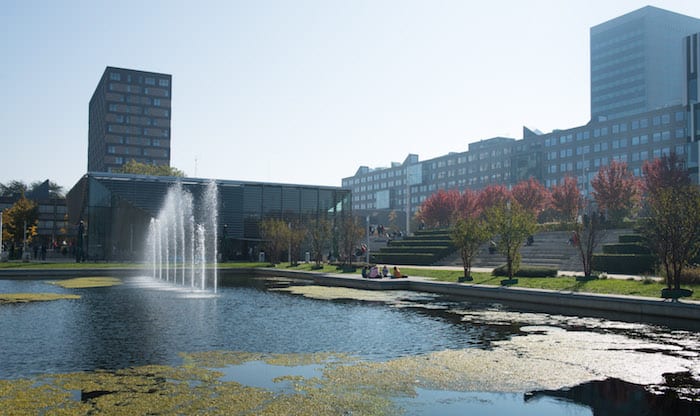 Tuition fees
The 2019-2020 tuition fee for the MSc programmes is approximately €18,000 per year. The Dutch government contributes towards this cost for students who hold nationality from a country belonging to the European Economic Area (EEA). These students, therefore, pay only the statutory fee of €2,083 per year.
EEA: €2,083 per year
Non-EEA: €18,000 per year
Last updated May 2020
About the School
Over the past 40 years, Rotterdam School of Management, Erasmus University has firmly established its reputation as one of Europe's leading business schools.
Over the past 40 years, Rotterdam School of Management, Erasmus University has firmly established its reputation as one of Europe's leading business schools.
Read less
Visit the school's website