Program Description
This flexible MSc introduces you to more sophisticated tools and techniques that finance practitioners regularly exploit in their profession. If you are looking to upskill or for career progression, this course will equip you with financial management knowledge and skills sought by organisations worldwide.
This MSc in Financial Management equips you with a deep understanding of the tasks finance professionals undertake, and the skills required for a successful career in finance.
This course will equip you with the skills, knowledge and confidence that allows you to pursue a successful career in financial management.
You'll gain a deep understanding of the characteristics and functioning of financial markets in a global context and while you do not need to be a finance specialist to take this course, a strong interest in numbers and analytics is important.
You will learn how to:
Understand the interplay between well-functioning financial markets and successful companies.
Apply a full range of financial techniques to real-life business situations.
Search and gather relevant financial information from multiple sources, including companies' annual reports and financial databases.
Offer data-based solutions to complex and relevant business challenges, such as analysis of financial strategies, selecting valuable investment projects.
| | | |
| --- | --- | --- |
| Flexible study | Face-to-face workshops | World-class team |
| Studying a flexible course means you can learn while you continue to work and apply the skills and knowledge you learn immediately to solve your day-to-day business challenges in finance. | Meet and network with industry peers and global experts during workshops, held over six days, twice each year at our prestigious Manchester and Shanghai locations. | Taught by one of Europe's most experienced Accounting and Finance teams, with access to some of the most extensive financial databases and learning material around. |
Blended learning
This programme offers online courses together with face-to-face workshops (six days, twice each year) in either Manchester or Shanghai (September and May or June dependent on where you choose to study). These valuable opportunities give you time to develop your global network, meet the Manchester academic team, and have full support from the lecturers.
The workshops are a chance to take time out from day-to-day working life, focus on your studies and undertake experiential learning. You'll apply theory to case studies based on real business problems while working in multicultural groups with colleagues from diverse professional backgrounds.
Alliance Manchester Business School
Our MSc in Financial Management is developed and delivered by Alliance Manchester Business School (AMBS). AMBS was established in 1965, as one of the UK's first two business schools.
We have a global network of over 60,000 alumni, spread across 176 countries. With triple accreditation from AACSB International, AMBA and EQUIS, we provide world-class, industry-focused education to professionals across the globe.
Financial Zone
From the moment you start the course, you will have access to Alliance Manchester Business School's Finance Zone, one of the UK's most comprehensive collections of specialist financial and business databases.
These resources are used by top researchers around the world and include Bloomberg, Datastream, Thomson ONE, Compustat, WRDS, Capital IQ plus many more.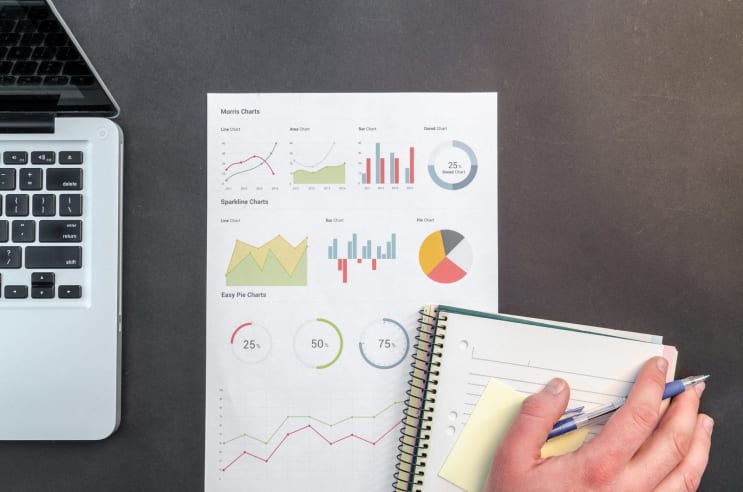 Lukas / Pexels
Course units
Units 1 - 4
1. Foundations of Accounting
Introduction to accounting
Accounting conventions and techniques to support organisational decision-making
Foundations and principles of management and financial accounting
2. Foundations of Finance
Introduction to finance
Time value of money and asset valuation
Cost of capital and capital budgeting techniques
3. Corporate Finance
Introduction to corporate finance
Cost of capital estimation and advanced capital budgeting techniques
The choice between equity capital and debt capital
4. Global Financial Markets and Institutions
Overview of the global financial system
Banking and financial regulation, investment banking and private equity
Risk management and hedging strategies
Units 5 - 8
5. Data Analysis and Statistical Techniques
Basic econometric tools to estimate relationships between variables
Formulation of empirical hypotheses to be tested
Interpretation of results from statistical and econometric outputs
6. Financial Statement Analysis
Strengths, limitations and developments in contemporary financial reporting
Interpretation and assessment of firm performance
Credit and debt analysis to predict the likelihood of financial distress
7. International Financial Management
Principles underlying financial decision-making by multinational corporations
Foreign direct investment decisions, exchange risk and hedging techniques
Political risk measurement and management
8. Quantitative Methods for Financial Management
Sophisticated statistical tools for finance practitioners
Analysis and forecasts of time series data
Empirical interactions between stock returns, exchange rates and other variables
Units 9 - 11
9. Venture Capital and Private Equity
Introduction to venture capital and private equity
Fundraising activities by private equity investors
Identification of capital investment opportunities and capital allocation, and management of investments to maximise returns
10. Business Models and Financial Strategy
Evaluation of alternative business models to create and capture value
Short- and long-term financial decisions over the lifecycle of the firm
Fintech and other innovative sources of finance
11. Group Project
Identification of topic to study and formulation of plan to collect information and data on the topic
Selection of suitable methods and analysis of information
Dissemination of the results of the study
Entry requirements
1st or 2:1 UK Bachelor's honours degree or international equivalent from an institution recognised by NARIC
Or
A Master's degree or international equivalent from an institution recognised by NARIC.
We expect that most candidates interested in this Master's will have a degree in engineering, mathematics, business, management, economics, science or other relevant subjects; however, your degree can be in any discipline if you can demonstrate that you have good numeracy and quantitative ability.
We can also consider:
Candidates with a 2:2 UK Bachelor's honours degree or international equivalent, with at least one year of relevant professional experience who can demonstrate their suitability and motivation for this Master's course. The degree should be in a relevant subject with good grades in quantitative subjects. An interview may be required.
All candidates will require a high level of English language competency: speaking, writing, listening and reading.
Career opportunities
This is a great opportunity for professionals who are looking to step into a management-level role. You will be able to apply your professional experience to real-world projects that are relevant to your workplace.
The Financial Management Master's degree is ideal for candidates based in the UK and globally. You will acquire financial skills and expertise to develop your career in finance or secure a management position with a finance emphasis.
Last updated Dec 2019
About the School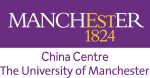 China and Manchester have enjoyed strong links for several decades and Alliance MBS was the first UK business school to open a dedicated executive centre in Shanghai. The Centre attracts China's most ... Read More
China and Manchester have enjoyed strong links for several decades and Alliance MBS was the first UK business school to open a dedicated executive centre in Shanghai. The Centre attracts China's most talented business people to study its growing portfolio of executive programmes.
Read less