Read more about this program on the institution's website
Program Description
The MSc Finance programme gives you the tools to solve the practical financial problems that will create value for companies and enable societies to evolve.
You will gain theoretical knowledge in corporate finance and asset pricing as well as quantitative skills that will allow you to conduct research and analyse real-world problems. The study of financial economics and banking will allow you to excel in both the finance and economics sectors.
The programme combines traditional academic modules with research seminars, discussions with academics and visiting researchers and industry networking opportunities, to provide you with an integrated learning environment with strong connections to the real world.
The programme is delivered in the International Business School Suzhou (IBSS), one of an elite group of institutions worldwide to be accredited by the Association to Advance Collegiate Schools of Business (AACSB) and European Quality Improvement System (EQUIS).
Why Should I Study Finance at XJLTU?
Benefit from opportunities to apply for teaching and research assistantships within IBSS as well as the wider University during your studies;
Study a programme that combines theoretical knowledge, and quantitative and analytical skills to get you a competitive edge in the finance sector;
Learn from industry leaders with the opportunity to attend networking and recruiting events with local companies;
Take advantage of the IBSS Financial Lab and Trading Floor located on campus, which gives you access to a world of data for study and research purposes, including data feeds from Datastream and Thomson One, and training by Thomson Reuters staff on EIKON system, leading to a TR EIKON training certificate;
Earn a University of Liverpool degree that is recognised by the Chinese Ministry of Education.
Knowledge and skills
By the time you graduate from the MSc Finance, you will have:
intellectual skills and theoretical understanding appropriate for the study of finance and quantitative analysis at the postgraduate level;
practical skills in economics, mathematics and business linking finance theories to the real-world application;
the experience of research, evaluation and analysis and the quantitative techniques to interpret complex data and research literature;
the ability to plan and undertake complex research projects in the field of finance.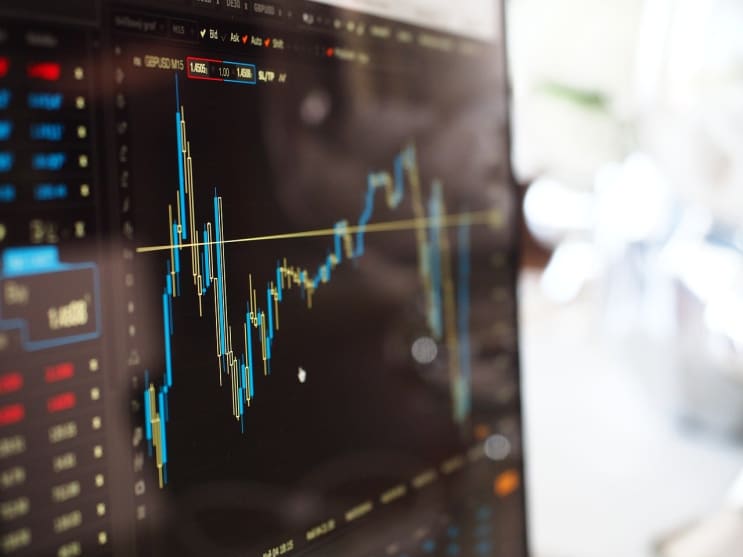 Modules
Compulsory modules
Optional modules
Additional learning activities
The completion of additional learning activities is required to complete your master's degree. Normally, required ALA hours will be distributed evenly across each semester, amounting to 200 hours per semester. Part-time programmes will normally require 100 to 150 hours per semester.
The additional learning activities on MSc Finance include:
Introduction to Research Methods
Personal and Employability Skills
Postgraduate English
Chinese Language
Graduate Teaching Assistantship
Graduate Research Assistantship
Independent Study with an IBSS Tutor
Participation in IBSS research seminar series
Writing of Scholarly Research Paper
Presentation of Scholarly Research Paper
Thomson One Certificate Achievement
EIKON Certificate Achievement
Datastream Certificate Achievement
Professional Software Skills
Volunteer Work for University and School Projects and Events
Field Trip/Company visit
Career Development Activities
Graduate Work Placement
PhD course 1: Time Series Analytics
PhD course 2: Asset Pricing Analytics
PhD course 3: Empirical Data Analytics
Careers
Graduates from this programme are well prepared for finance-related roles within world financial markets, multinational corporations, investment banks, asset management companies, banks, non-financial companies, government agencies and consultancies, as well as in other financial institutions. The programme also offers a solid foundation for students interested in pursuing a PhD and an academic career.
Fees
RMB 120,000 for the entire 18-month full-time programme.
University tuition fees cover the cost of your study with us.
Alumni discount
If you are a graduate of XJTLU, the University of Liverpool or Xi'an Jiaotong University, you will automatically receive a discount of 20 per cent of the tuition fee.
Payment options
Masters students have the option to pay tuition fees in instalments each semester. You can also choose to pay the fees upfront at the time of registration, in this case, a discount of five per cent of the total fees will be offered.
You will be asked to indicate how you would like to pay the fees when you confirm your acceptance of the unconditional offer.
Scholarships
XJTLU offers a generous scholarship of up to 50 per cent of the total tuition fee for all full-time masters programmes based on academic merit. Should you wish to apply for XJTLU master scholarship, please submit a scholarship application letter in your application stating the reasons why you should be considered.
Entry Requirements
Minimum Entry Requirements
UK
Upper second class (2:1) honours
China
211 Project; Top 100 of 2019 Shanghai Ranking--75 per cent or above
Non 211 project; Non-Top 100 of 2019 Shanghai ranking – 80- 85% per cent or above, depending on your Undergraduate institution
Note: Shanghai Ranking of The Best Chinese Universities is subject to annual update http://www.zuihaodaxue.com/zuihaodaxuepaiming2019.html
Chinese applicants are not required to take the MoE postgraduate entrance exam.
North America
3.0 Cumulative GPA (out of 4) or 3.2 Cumulative GPA in the final two years of your undergraduate programme.
Other Regions
Equivalent academic qualifications.
Academic Background
An undergraduate degree (UK 2:1 or equivalent) in finance, accounting, economics, management, science or engineering and some understanding of quantitative methods, statistics or econometrics.
English Language Requirements
If English is not your native language or if you have not studied in English at degree level, you will need to provide evidence of your English proficiency. You should normally possess one of the following qualifications:
IELTS: 6.5 (minimum of 5.5 in all sections)
TOEFL iBT: 90 (minimum of 21 in any skill)
If you miss the English language requirements by 0.5 – 1.0 of an overall IELTS band but meet the language requirements for the Pre-sessional English (PSE) courses (including minimum component scores or equivalents), you may be accepted onto the PSE course subject to Programme Director's approval. Upon successful enrolment on the PSE course, you will be able to change your XJTLU Master's offer letter to 'Unconditional' for English level.
If you are a conditional offer holder, you can also send an email to pgadmissions@xjtlu.edu.cn to apply to take the onsite Password English language test provided by XJTLU in lieu of an IELTS/TOEFL or its equivalent.
Please note that the Password Test is only available to students who have been issued a conditional offer to study at XJTLU. The University provides one Password Test opportunity for each conditional offer holder. Based on the score, students may be admitted or may be required to take and successfully complete the five- or eight-week intensive English presessional course.
Additionally, students who are admitted onto a Master's programme by taking the Pre-sessional English (PSE) Course are required to complete English language modules listed on the Programme Specification on a pass/fail basis as part of their Additional Learning Activity plan during their studies at XJTLU.
"The MSc Finance provides a comprehensive knowledge of the latest developments in the corporate finance and asset pricing fields, giving you the tools for a successful career in a financial institution or academia."

Katarzyna Romaniuk
Programme Director
How To Apply
Applications should be submitted via our online application system:
Click/tap the apply link
Create an account or log in to your existing account
Complete your application
Once your application account is successfully created, enter all the information required in the application form carefully and make sure the information you provide is correct, complete and up to date. Upload the required documents to the corresponding fields.
You may log-in to view your application form at any time. If you need to provide any additional supporting documents after you submit the application online, please send the documents to pgadmissions@xjtlu.edu.cn(with your application ID, name, and applied programme name).
For further details of how to successfully apply to study at XJTLU, please visit the how to apply page.
Application cut-off dates
To effectively manage the application and admissions process, important cut-off dates for applying for Master's programmes (September 2020 Intake) of International Business School Suzhou (IBSS) are introduced: 30th April, 31st May and 30th June 2020.
Programme Directors will review applications received from the Master's Admissions Team, Graduate School at XJTLU on each cut-off date. Only applications with full documents that have been reviewed by the Master's Admissions Team will be passed to Programme Directors. You are strongly advised to submit your completed application by providing all required supporting documents at least one week prior to the cut-off date. Incomplete applications will be automatically postponed to the next round review. Under normal circumstances, applicants will receive application outcomes no longer than 2 weeks after each cut-off date.
Last updated Apr 2020
About the School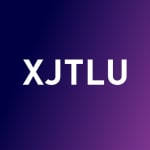 Xi'an Jiaotong-Liverpool University (XJTLU) is an international joint venture university founded by Xi'an Jiaotong University in China and the University of Liverpool in the United Kingdom in 2006. ... Read More
Xi'an Jiaotong-Liverpool University (XJTLU) is an international joint venture university founded by Xi'an Jiaotong University in China and the University of Liverpool in the United Kingdom in 2006.
Read less
Accreditations