MSc Finance (Finance and Management)
Program Description
The MSc in Finance (Finance and Management) pathway develops your cognitive, critical, intellectual and research skills, plus relevant personal and interpersonal skills to interact in the real world of business and finance.
In today's competitive global environment, employers are increasingly selective in their search for competent business and finance professionals. Our Master's in Finance programmes equip you with a solid background in financial principles and practices and help to cultivate your practical finance skills and real-world business knowledge.
The Finance and Management pathway is aimed at students intending to pursue a career in business, banking, financial institutions, regulatory bodies, international organisations or government institutions. In particular, it is offered to those who wish to understand international financial management in theory and practice.
This programme provides you with the latest knowledge in corporate finance, financial markets, risk management and global business management. You will learn practical key skills required in the job market to produce relevant financial analysis of corporate companies, financial institutions or other bodies where finance is an important activity both in the public and private sectors.
You will attend a series of guest lectures delivered by experts from the City of London and senior-level decision makers from industry. Professor Moorad Choudry, convenor of the Bank Asset Liability module in 2016, and also Non-Executive Director of Ghana International Bank says, "It is exciting to see a Master's programme that has involved practitioner input as an important part of the early development stage. Having worked with Finance colleagues at KBS to create some core material, I am now looking forward to meeting the students and being part of the delivery team."
In the 2015 Postgraduate Taught Experience Survey (PTES) the MSc in Finance Suite achieved a 97% student satisfaction rate, placing us in the top quarter of the UK Higher Education sector. PTES is a Higher Education Academy initiative and is carried out among 99 institutions. This result, coupled with our strong performance in the national league tables, underlines the strength of Finance programmes at Kent Business School and quality of our postgraduate teaching.
About Kent Business School
Kent Business School has over 25 years' experience delivering business education. Our portfolio of postgraduate programmes demonstrates the breadth and depth of our expertise. Academic research and links with global business inform our teaching, ensuring a curriculum that is relevant and current. We are ranked as a top 30 UK business school for the standard of our teaching and student satisfaction. We also hold a number of accreditations by professional bodies.
Studying at Kent Business School (KBS) gives you the opportunity to increase your employability with real-life case studies, a student council and a business society. We have strong links to local and national organisations providing opportunities for projects, internships and graduate placements. The School attracts many high-profile speakers from industry and last year included visits and lectures from the staff of the Bank of England, BAE Systems, Barclays, Lloyds Insurance, Cummins, Delphi and Kent County Council.
Funding
Kent Business School has a wide range of funding opportunities for postgraduate students, which include scholarships, bursaries, the Double Loyalty Scheme for University of Kent undergraduates and the KBS Early Bird Scheme. The Early Bird equates to a 10% discount on tuition fees.
For more information on funding available from the University of Kent, please visit the Student Funding page.
Careers
Our finance programmes equip you with an impressive set of skills and specialist knowledge. In addition, inbuilt practical experience will help you succeed in a competitive job market.
This programme is ideal preparation for a career in business, banking, financial institutions, regulatory bodies or government bodies. You can also enter other industries with an invaluable blend of finance and management skills.
Our students have an excellent record of employment. Recent graduates are now working in top global companies including AXA, BNP Paribas, FactSet, HSBC, PwC, Santander, Thomson Reuters, USB Investment Bank and Zurich Financial Services.
Professional recognition
Kent Business School is a member of the European Foundation for Management Development (EMFD) and the Chartered Association of Business Schools (CABS), and the Kent MBA is an Association of MBAs (AMBA) accredited programme. In addition, KBS have accreditations with The Association to Advance Collegiate Schools of Business (AACSB), The Chartered Institute of Personnel and Development (CIPD), The Chartered Institute of Logistics and Transport (CILT) and The Chartered Institute of Marketing.
KBS is a signatory of the United Nation's Principles for Responsible Management Education (PRME), which provides a global network for academic institutions to advance corporate sustainability and social responsibility.
Visit the Finance (Finance and Management) - MSc page on the University of Kent website for more details!
Last updated May 2019
About the School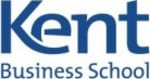 Kent Business School (KBS) is a leading Business School, ranked in the top 30 in the UK and is accredited by The Association to Advance Collegiate Schools of Business (AACSB) which places KBS within t ... Read More
Kent Business School (KBS) is a leading Business School, ranked in the top 30 in the UK and is accredited by The Association to Advance Collegiate Schools of Business (AACSB) which places KBS within the top institutions globally for business degrees, with only 5% of the world's Business Schools attaining this accreditation. Engaging teaching, world-class research, professional partnerships and an international community create an exciting atmosphere in which to learn, where innovation is encouraged and challenges welcomed.
Read less
Accreditations