Program Description
Overview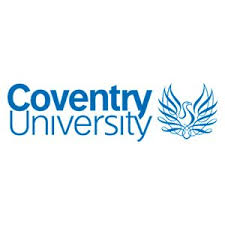 Designed for students who want to work in banking and investment, the Finance MSc can show you how finance impacts business globally.
This course aims to provide you with specialist financial skills and knowledge – everything from derivatives, portfolio theory to risk management, financial modelling and ethical finance. It is designed for people pursuing finance-related positions, who want to be able to evaluate the financial impact on businesses in a complex, global environment.
Rated 'excellent' by Eduniversal, an annual ranking of business schools in over 150 countries in 2018, Coventry Business School offers industry-standard facilities, including our Trading Floor. Using a range of market-leading software and data packages, such as Bloomberg, Datastream, Fitch-Connect and Thompson Reuters Eikon, you will have the opportunity to practice financial, statistical and econometric analysis, and learn to interpret, evaluate and communicate financial information in real-life business situations.
This course is recognised or accredited by some of the UK's leading professional financial organisations including the Chartered Financial Analysts (CFA) Society of the UK and The Chartered Insurance Institute (CII).
Why Coventry University?
An award-winning university, we are committed to providing our students with the best possible experience. We continue to invest in both our facilities and our innovative approach to education. Our students benefit from industry-relevant teaching, and resources and support designed to help them succeed. These range from our modern library and computing facilities to dedicated careers advice and our impressive Students' Union activities.
Course information
The emphasis of this career-focused and topical degree is on interpreting, evaluating and communicating financial information for strategic and managerial purposes.
Content is regularly reviewed and updated to reflect new developments and the requirements of the profession, needs of industry and government policy.
We will aim to help you develop a critical awareness and understanding of contemporary financial issues and theories relating to corporate finance, financial strategy, emerging markets and behavioural finance. For example, we'll explore the use of derivatives as hedging/speculative tools and the problems they can cause for companies.
Enhancing your technical, analytical and mathematical skills, you'll be exposed to the real financial practices and techniques you will encounter working in the finance industry – through investment software and databases like Bloomberg and Datastream. You should learn to value financial assets such as shares, bonds and derivatives as well as develop econometric skills to analyse cross-sectional and time-series data.
We strive to provide you with an international perspective on the world of finance as a range of modules have an international focus – covering risk management, emerging markets and corporate finance.
Overview
In Semester Three, you have the opportunity to either conduct traditional research on a topic of your choice or pursue a consultancy project in the form of a company internship, as part of the Project module. Consultancy opportunities are subject to availability and a competitive application process, and additional fees may apply.
Also in your final semester, you will also study a module developed in partnership with the Chartered Management Institute (CMI), focused on consultancy, which can lead to a professional qualification upon successful completion. Professional qualification upon successful completion. Coventry University's accreditation with CMI is currently ongoing for the relevant modules but is frequently reviewed and monitored by the CMI through their quality systems. Whilst Coventry University hopes and anticipates that these reviews will continue to be successful if they were to be unsuccessful, this relevant module in this course would no longer be accredited and we would notify applicants and students as soon as possible.
Modules
Semester 1
Financial Statements
Analysis
Derivatives
Corporate Finance
Quantitative Methods
Semester 2
Behavioural Finance
International Risk Management
Governance, Accountability and Ethics
Institutional Investments
Semester 3
Project
Global Professional Development - Consultancy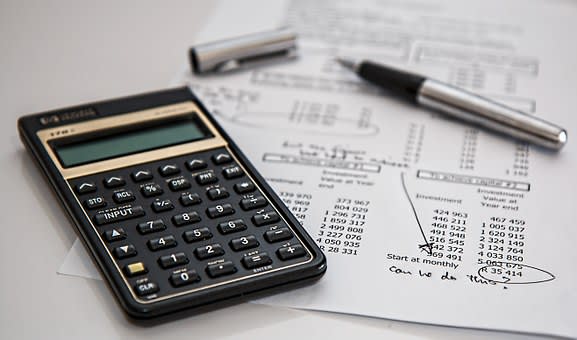 stevepb / Pixabay
Employability
Career prospects
This Masters course can help lead to careers in the financial services, corporate finance, treasury or banking sectors.
Typical roles may include financial planners and controllers, treasurers, stockbrokers, commodities traders, cash and fund managers, insurance adjusters and other positions in banking and finance. Recent graduates have gone on to work for the likes of HSBC, Boeing and S&P, whilst many others have decided to continue their academic studies in the form of a PhD.
As part of the Project module, there is the opportunity to apply for internship opportunities to contribute to the module. Typically, these last between 8 and 12 weeks, and in the past students have worked at organisations such as Tarmac, Islamic Relief and Citizen's Advice. These opportunities are subject to availability and a competitive application process, although our PG employment team will be available to help in supporting you to secure one (additional fees may apply to any internship opportunity).
Coventry University is committed to preparing you for your future career and giving you a competitive edge in the graduate job market. The University's Careers and Employability team provide a wide range of support services to help you plan and prepare for your career.
Where our graduates work
Recent graduates have gone on to work in varied roles, such as a Financial Planning Analyst for City Bank Indonesia, Senior Finance Officer for Royal Jordanian Airlines and Financial Administrator for Bank of China.
Entry Requirements
Applicants should hold a good honours degree 2.2 or above in a relevant academic discipline, such as finance, accounting or economics Applications from candidates with relevant experience will be considered on an individual basis.
EU/International Students
English as a Foreign Language: This course requires IELTS of 6.5 overall, with no component lower than 5.5. Pre-sessional English is available if required.
Last updated Mar 2020
About the School
Ulearn has partnered with over 100 Universities in UK, USA and Canada. The Ulearn Universe includes prestigious Universities across the UK, offering hundreds of courses, including the most sought afte ... Read More
Ulearn has partnered with over 100 Universities in UK, USA and Canada. The Ulearn Universe includes prestigious Universities across the UK, offering hundreds of courses, including the most sought after, career-focused courses, panning through the most popular domains.
Read less
Halifax ,
Birmingham ,
London Borough of Ealing ,
Manchester ,
Dundee ,
Royal Borough of Greenwich ,
Gillingham ,
Court Yard ,
Birmingham ,
Twickenham ,
Leicester ,
Coventry
+ 11 More
Less