Read more about this program on the institution's website
Program Description
Why choose this course
The new FinTech sector is transforming the global financial services industry, which has an increasing demand for advanced data analytics skills and knowledge.
Our MSc FinTech and Policy course will provide you with the necessary theoretical knowledge and practical skills to work as a professional within the financial services industry and regulatory organisations. Through a carefully selected mix of modules, you'll obtain a solid understanding of financial regulation, technology, and law, while you learn how to navigate an increasingly complex, dynamic and global financial environment.
You'll be taught by expert research-active academics in business and law, as well as numerous industry professionals, who will guide you through a forward-thinking and refreshing combination of academic theory and industry experience.
We were ranked 8th for business and economics in the UK and in the top 20 for law in the UK by the Times Higher Education World University Rankings 2021. We were also ranked 15th for employability in law in the Guardian University Guide 2021.
What you will study
In an intensely competitive employment market, employers are increasingly looking for graduates with transferrable knowledge and skills that cut across the areas of finance, law and technology.
Our FinTech and Policy MSc will enable you to understand the rapidly changing financial market conditions, investment technologies and regulatory climates that drive business decisions around the world.
Our course will equip you with the skills and training to give you a competitive edge in today's job market, especially for those seeking to combine business training with the exploration of the law and ethics, in responding to and shaping technological innovation.
With modules ranging from finance, analytics and management to financial regulation, Python coding and the ethics of AI, there are a wide range array of options for you to gain deep insight about this increasingly important area of contemporary business practice.
Firms are applying advances in Artificial Intelligence (AI) to support financial analysts, regulators, lawyers and businesses in innovative ways. London is regarded as the world's leading FinTech hub. The UK is also regarded as a leader in LawTech and in a 2019 study was found to be home to 44 per cent of LawTech start-ups in Europe.
This MSc in FinTech and Policy is responsive to these developments and will provide a launching pad for students to pursue careers either as bankers, financial specialists, start-up entrepreneurs, regulators or in other areas of legal services.
The MSc in FinTech and Policy will provide training that is current with the increasing importance of digital technology in the practice of finance, law and regulations. The course also provides a high degree of flexibility, enabling you to choose multiple elective modules each semester from a long list of options, so you can decide on your area of specialism.
As a prospective student for the MSc in FinTech and Policy, you do not need an extensive programming or quantitative background. The programme should appeal to those with an interest in business, regulation and digital technology. You'll also have access to industry contacts throughout numerous modules thanks to the University's proximity to London, where a critical mass of FinTech companies, regulators and traditional banks are headquartered.
Taught by an incredible team of subject matter experts, including Professor Bonnie Buchanan who wrote the Turing Institute Report on AI in Financial Services and SWIFT report on FinTech in China versus the West. Professor Buchanan has presented seminars and workshops on FinTech and AI at SIBOS, the Bank of England and Bank of Finland. She has also testified before the US House of Financial Services on AI and algorithmic bias and appears regularly in the media. Professor Buchanan is the co-recipient of a £233,000 UK Innovate grant on AI.
The Business School also provides you with opportunities to obtain practical skills development through a state-of-the-art Bloomberg trading room on campus.
Careers and graduate prospects
We offer careers information, advice and guidance to all students whilst studying with us, which is extended to our alumni for three years after leaving the University.
Our MSc in FinTech and Policy will give you the theoretical knowledge and practical skills needed to understand the ever-changing FinTech landscape.
With an MSc in FinTech and Policy it is likely you will pursue a career in roles like the following :
App Developer
Compliance Officer
Data Specialist
Financial Analyst,
Blockchain Developer, and many more.
Academic year structure
This 12-month MSc programme will have a February 2021 start this year, and a second intake for September 2021.
Students will take two compulsory modules and two options in each semester for a total of 60 credits in each semester. The compulsory modules Semester 1 are Ethics and Regulation of AI plus Python Programming (Analytics). The compulsory modules for Semester 2 are FinTech Overview and Financial Regulation.
During the Summer, students will take 60 credits consisting of two compulsory modules: a 30-credit case study module and a 30-credit project module to work on projects in collaboration with industry partners.
Modules
Important: In light of the Covid-19 pandemic, the University has had to change the delivery (and in some cases the content) of its programmes, together with certain University services and facilities for the 2020/21 academic year. These changes include the implementation of a hybrid teaching approach.
The University operates a credit framework for all taught programmes based on a 15-credit tariff. Modules can be either 15, 30, 45 or 60, 75 and 120 credits, and additionally for some masters dissertations, 90 credits.
The structure of our programmes follows clear educational aims that are tailored to each programme.
This course is subject to validation therefore no modules have been confirmed at this moment in time. These modules will appear once the course has been validated.
Timetable
Course timetables are normally available one month before the start of the semester. Please note that while we make every effort to ensure that timetables are as student-friendly as possible, scheduled teaching can take place on any day of the week (Monday–Friday). Wednesday afternoons are normally reserved for sports and cultural activities. Part-time classes are normally scheduled on one or two days per week.
Entry requirements
A minimum of a 2:2 UK honours degree in any recognised subject is required, although students with degrees with any of the following subjects would be especially well equipped for our MSc programme: Accountancy, Banking, Business Administration, Law, Politics, Economics, Engineering, Finance, Management, Mathematics or Science or a recognised equivalent international qualification.
English language requirements
IELTS Academic: 6.5 overall with 6.0 in each element.
If you do not currently meet the level required for your programme, we offer intensive pre-sessional English language courses, designed to take you to the level of English ability and skill required for your studies here.
Credit transfer
The University of Surrey recognises that many students enter their higher education course with valuable knowledge and skills developed through a range of professional, vocational and community contexts. If this applies to you, a process called recognition of prior learning (RPL) may allow you to enter your course at a point appropriate to your previous learning and experience, or to join the start of a course without the formal entry requirements. This means that you may be exempt from certain elements of study in the course for which you have applied and be awarded credit based on your previous qualifications/experience. There are restrictions on recognition of prior learning for some courses and fees may be payable for certain claims.
Fees
Start Date: February 2021
Full-time - 1 year
UK/EU: £12,700
Overseas: £19,600
Start Date: October 2021
Full-time - 1 year
UK: To be confirmed
Overseas: To be confirmed
Last updated Nov 2020
About the School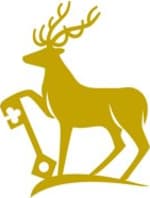 The University of Surrey is a global community of ideas and people, dedicated to life-changing education and research. With a beautiful and vibrant campus, we provide exceptional teaching and practica ... Read More
The University of Surrey is a global community of ideas and people, dedicated to life-changing education and research. With a beautiful and vibrant campus, we provide exceptional teaching and practical learning to inspire and empower our students for personal and professional success. Through our staff and students, Surrey achieves great things.
Read less