MSc Entrepreneurship and Innovation Management
Home ›
MSc ›
MSc Entrepreneurship and Innovation Management
Read more about this program on the institution's website
Program Description
Key information
Degree: Entrepreneurship and Innovation Management MSc
Types of study: Full-time
Duration: One year
Start date: September 2020
©University of Nottingham Ningbo China
Course overview
Much of the learning takes place not only in the textbook and lectures but also case discussion so that students can see first-hand how business works in China and can develop an understanding of how to engage effectively with international partners and clients.
You will gain hands-on experience by formulating and developing a business idea into a real business plan, while the Entrepreneurial Project will provide the opportunity to be embedded in a company where you can develop your innovative skills. These activities will engage you face-to-face with entrepreneurs in practice and expose you to real-world business problem-solving.
Special features
This unique and highly innovative Masters degree programme gives a taste of what it is like to run your own business and will appeal equally to aspiring entrepreneurs and those seeking leadership positions within larger organisations.
Course structure
The MSc Entrepreneurship and Innovation Management programme can be taken on a full-time basis in September of each year. Students are required to take taught modules and prepare an individual dissertation or an extended business plan.
The structure of this programme is modular, with individual taught modules each typically has a weighting of 20 credits. One credit represents 10 hours of student work, meaning that a 20 credit module represents 200 hours of study including formal teaching, independent study, revision, and preparation for assessments. This degree requires the successful completion of 180 credits; 90 of which consist of taught modules, 30 for an Entrepreneurship project and 60 credits for the Entrepreneurship Business Plan or Dissertation project.
Year 1
Semester 1 Compulsory modules
BUSI4545 Entrepreneurial Creativity (20 Credits)
BUSI4546 Launching New Ventures (20 Credits)
BUSI4524 Entrepreneurship in Context (20 Credits)
Semester 2 Compulsory modules
BUSI4336 Entrepreneurship Project (30 Credits)
BUSI4527 Leading Entrepreneurial Growth (20 Credits)
Summer module
Group 1: Students will choose and prepare either an individual dissertation or Business Plan
Students must take 60 credits from this group
BUSI4337 Entrepreneurship Dissertation (60 Credits)
BUSI4331 Entrepreneurship Business Plan (60 Credits)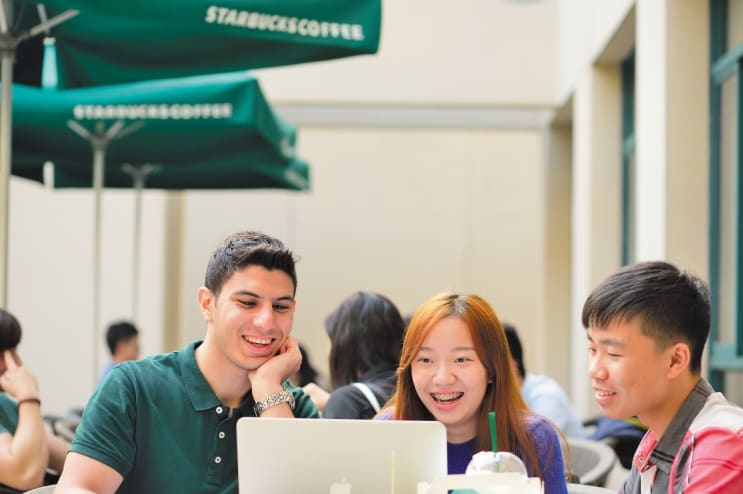 ©University of Nottingham Ningbo China
Careers and further study
This degree provides an ideal study path for people wishing to start their own business or be involved in early-stage start-up companies. Equally, as larger organisations are increasingly valuing people who can innovate and act entrepreneurially from a management perspective, those looking to pursue management careers will gain highly relevant and applicable skills.
Additionally, the programme provides a strong base from which to undertake postgraduate research study into the area of entrepreneurship.
Scholarships, sponsorships and bursaries
To encourage academic excellence, we offer a comprehensive and expanding range of full and partial scholarships.
Historically over 40% of our postgraduate students were awarded scholarships for their entry. Once enrolled, current students are eligible for additional merit and/or performance-based scholarships and awards, which covers approximately 32.5% of our whole student body.
Entry requirements
Although the entry requirements vary depending on the course, as a general rule, you are expected to hold an honours degree at 2:1 level or above (or international equivalent). The programme open to all disciplines, plus applicants should better describe their particular interest in entrepreneurship (e.g. intention to start their own business in the future, intention to work in an entrepreneurial/innovation-driven firm, intention to take over their family business, etc.) in the personal statement.
English language requirements
In addition to academic qualifications, if your first language is not English or entry qualification was not obtained in the English medium are required to provide evidence of your proficiency in English. The minimum requirements are IELTS 6.5 no less than 6.0 in any element, or PTE Academic 62 (minimum 55).
Last updated Sep 2020
About the School
The University of Nottingham Ningbo China (UNNC) was the first Sino-foreign university to open its doors in China. Established in 2004, with the full approval of the Chinese Ministry of Education, we ... Read More
The University of Nottingham Ningbo China (UNNC) was the first Sino-foreign university to open its doors in China. Established in 2004, with the full approval of the Chinese Ministry of Education, we are run by the University of Nottingham in partnership with Zhejiang Wanli Education Group, a key player in the education sector in China.
Read less