MSc Engineering Management
Home ›
MSc ›
MSc Engineering Management
Program Description
The MSc Engineering Management programme meets a specific skills gap in the industry for engineers with project management competencies who can lead on engineering projects in any sector focusing on both technical excellence and management ability in equal measure. Our Engineering Management course has been designed in response to the worldwide shortage of engineers with the all-round capability needed to oversee complex projects. It is a dynamic and demanding programme, combining in-depth technical knowledge with a multitude of personal attributes and business expertise. This programme is for professionals with some industrial understanding that wish to move into management roles within the engineering industry.
Why Study MSc Engineering Management?
We are one of the very few universities in the region to offer a programme in Engineering Management and attract graduates from various engineering disciplines, bringing rich and diverse backgrounds into the classroom. The person with this role will create the 'map' to successfully achieve the goals of an engineering project. In addition to generic project management modules, students will study a specialised module on supply chain and logistics which will equip them to understand the operation of supply chains in an engineering enterprise and to be able to control the logistical operation. Students have an edge as the University works with companies such as Microsoft, Dell EMC, IBM, Oracle and SAP in addition to being Cisco Net Academy – meaning the student will have access to the latest equipment and can make use of specialist teaching materials and workshops. Programme content is enriched by providing industry engagement opportunities to students through industry speakers and field trips.
Benefits
Excellent industry engagement opportunities, especially organization where we have formal alliances e.g Cisco, Dell EMC, IBM, Oracle and SAP.
Opportunity for professional certifications e.g. CCNA, Dell EMC Associate certificate in Cloud Infrastructure and Services, Dell EMC Associate certificate in Data Science.
ESD compliant Computer Engineering Lab with state-of-the-art National Instruments equipment.
Opportunity to work on industry projects as part of final year projects and coursework.
Opportunity to engage with high profile professionals at invited guest talks and field trips.
Opportunity to participate in various IT competitions and Hackathons under faculty mentorship.
Gain leadership experience by joining the MDX Computing Society.
Entry to various events and talks open only to Universities that have MoU with the British Computer Society – Middle East section.
Programme Content
The MSc Engineering Management programme is normally studied over two years on a part-time basis or one year on a full-time basis. The programme is divided into study units called modules. A module is a unit of study with credits according to the subject and nature of learning. Students on the MSc Project Management take 180 credits at level 4. Each module has a credit value of either 30 or 60 credits. Each 30 credit module represents approximately 300 hours of student learning, endeavour and assessment.
The list of modules along with the level, type and credit points are listed below.
Module and programme information is indicative and may be subject to change.
Year 1
Engineering Group Project (60 Credits) - Compulsory
Engineering Project Management (30 Credits) - Compulsory
Engineering Simulation (30 Credits) - Compulsory
Human Resource Management in Engineering (15 Credits) - Compulsory
Financial Management in Engineering (15 Credits) - Compulsory
Logistics and Supply Chain (30 Credits) - Compulsory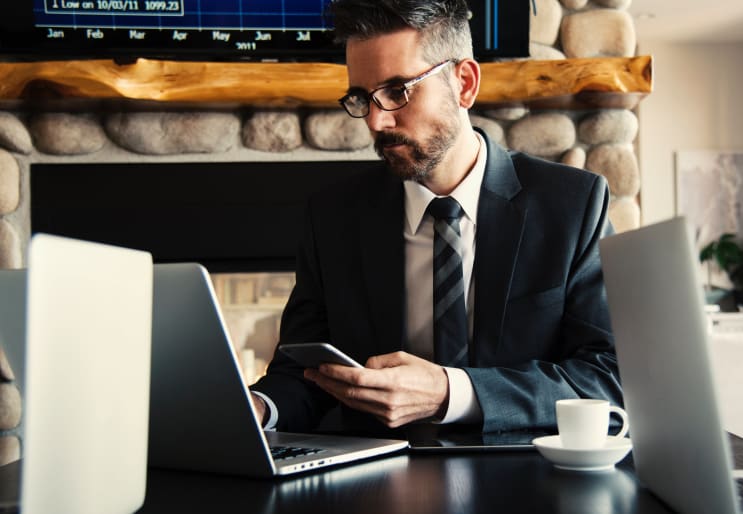 Snapwire / Pexels
Teaching
Taught sessions are held at our Dubai Knowledge Park campus (Block 16, 17, 04 and 19) during the week (Sunday to Thursday) between 6:30 pm and 9:30 pm. Additional sessions might be scheduled over weekends or holiday periods and you can expect to receive plenty of notice for these. You can expect to attend one session per week per module, except where otherwise specified in the programme timetable and for the Dissertation module in which you will be working individually on your thesis with some supervised elements. Attending scheduled weekly classes is an important requirement for the completion of this programme.
You will be actively involved in a range of learning, teaching and assessment approach as part of your programme. Such active approaches aim to put you at the centre of your learning so you are involved and engaged in all aspects of your assessment and learning. Your programme will require your active participation in learning activities and engagement with your fellow students both individually and collaboratively, working and learning with other students as part of a small group. Learning activities may also occur both within and outside the classroom.
Your learning will also be supported by technology. Increasingly your tutors will be using existing and emerging learning technologies to engage you in e-learning activities. Your programme may be facilitated using a variety of media and online tools (My Learning on UniHub, podcasts, wikis, etc.) which could allow you flexible access to a diverse range of online resources, quizzes and learning materials as well as collaborative tools with which you can engage and learn with your peers.
Not confined by the time and space associated with traditional teaching methods you may take part in online discussions and learning activities from wherever you are studying. By engaging with e-learning you will also be developing skills which are essential for your learning and are also highly valued by employers. These include but are not limited to: working flexibly, communication, understanding of IT, team working and creating shared understandings based on quality resources and access to global expertise.
Taught modules are devised to ensure active learning both of the subject matter and of the skills essential to postgraduate level study. In addition to scheduled class time, students are expected to undertake independent study doing research work, preparing for lectures and seminars and working in groups.
A number of assessment methods are used at Middlesex University, and these vary depending on the content of the modules being taught. Assessment comprises a mixture of coursework, peer review, presentations and portfolio work. For example, you may give an oral presentation, read and comment on an academic article or write an academic essay.
Case studies are used extensively. In addition, each module has a comprehensive range of on-line resources available to enhance your studies with us. You will receive detailed module handbooks each year with information on teaching and learning strategies, assessment methods and reading materials.
Entry requirements
Academic and Work Experience Requirements
Minimum of 2.1 honours degree or an equivalent in an engineering or a numerate discipline. We also consider candidates with other relevant qualifications who can demonstrate relevant work experience in an appropriate field. Candidates without formal qualifications need to demonstrate relevant work experience and the ability to study at postgraduate level.
English Language Requirements (Postgraduate)
All programmes at Middlesex University Dubai are taught in English and applicants with previous education outside of English-speaking countries (such as the UK, the United States, Canada, England, Ireland, Australia, New Zealand), must demonstrate English language proficiency as follows:
IELTS Academic: 6.5 (minimum 6.0 in each band)
TOEFL Internet-based: 87 (21 in listening & writing, 22 in speaking and 23 in reading)
PearsonPTE Academic: 58
PearsonPTE General: Level 4
Future Careers and Employability
Graduates from the programme will be expected to enter into middle and senior management with highly specialised operational skills that are much sought after qualities worldwide. The programme content will be enriched by providing industry engagement opportunities to students through industry speakers and field trips.
Links with the employment market through visiting speakers from relevant sections of the industry; staff with ongoing practical and professional experience all help students in furthering their career goals. Our industry partners offer internships, give visiting lectures, and field visits and attend our Careers Day each year.
Our Careers and Employability Service offers students a range of support both while they are studying with us and after they have graduated.
Last updated Mar 2020
About the School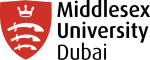 Middlesex University is a dynamic university with a reputation for innovation and excellence in teaching and research. Middlesex University Dubai is the first overseas campus of the internationally re ... Read More
Middlesex University is a dynamic university with a reputation for innovation and excellence in teaching and research. Middlesex University Dubai is the first overseas campus of the internationally renowned Middlesex University in London. The campus, which opened in January 2005, has over 3,000 students from over 100 nationalities and offers undergraduate and postgraduate programmes in a wide variety of subject areas. We are a truly global university committed to meeting the needs and ambitions of a culturally and internationally diverse range of students, by providing challenging academic programmes underpinned by innovative research, scholarship and professional practice. We prepare our students to be professional, skilled individuals fitted for the modern world, committed to lifelong learning and able to contribute to the communities in which they live and work.
Read less