Program Description
Do you have an interest in the world economy and in how economics can help us understand the world around us? Well trained economists are highly sought after in the labour market and are employed by consultancy firms, the government economic service, financial institutions, and other international organisations and businesses (even the tech giants). Do you want to combine an advanced understanding of core economics and the latest developments in economics with the opportunity to specialise in economic theory, applied economics, or economic history?
Economics is about how people make choices in conditions of resource scarcity and the results of these choices for society. It's about understanding the world around us and our place in it.
If you are interested in advanced study in economics that is 'post-crisis' in both structure and content, delivered at one of the UK's leading universities, then this degree is for you. The core modules develop your understanding of key economic concepts, ideas, tools and techniques, including the latest developments in micro, macro, applied econometric's, behavioural economics, the economics of labour markets and social policy and economic history. You can then specialise further in economic theory, applied economics (policy and institutions), or economic history. You will spend the summer combining your knowledge and skills to write a dissertation on a topic of your choice under the personal supervision of a member of the Queen's faculty. On successful completion of this Masters, you will have a deep understanding of the world economy past and present and the advanced analytical and quantitative skills that are so highly sought after by employers.
Highlights
Economics is ranked 7th in the UK for teaching satisfaction (Guardian University Guide 2020)
World-Class Facilities
Weekly training sessions in our state of the art computer lab will help you to develop your data analytical skills using market-leading econometrics software such as STATA.
Internationally Renowned Experts
In addition to working with Queen's own expert faculty, students have the opportunity to learn from external international experts in their fields who come to Queen's to give seminars and masterclasses. You will also hear guest lectures from industry professionals, with opportunities to network afterwards.
Student Experience
Economics, and the way economics is taught, is changing. This new programme, with its emphasis on using cutting-edge economic analysis to understand the world today and our behaviour within it, places you at the forefront of this advance.
You will cover all the core elements (compulsory modules) you need for an advanced understanding of economics and to develop you analytical and quantitative skill set, but you will also have the flexibility to tailor the course to your personal interests and career aspirations.
The MSc Economics at Queen's University Belfast is an intensive postgraduate course offering students the opportunity to develop an in-depth understanding of economic theory, its application to a wide range of critical real-world issues, and the practical skills needed to excel as a professional economist or in PhD level study in economics.
Professor Duncan McVicar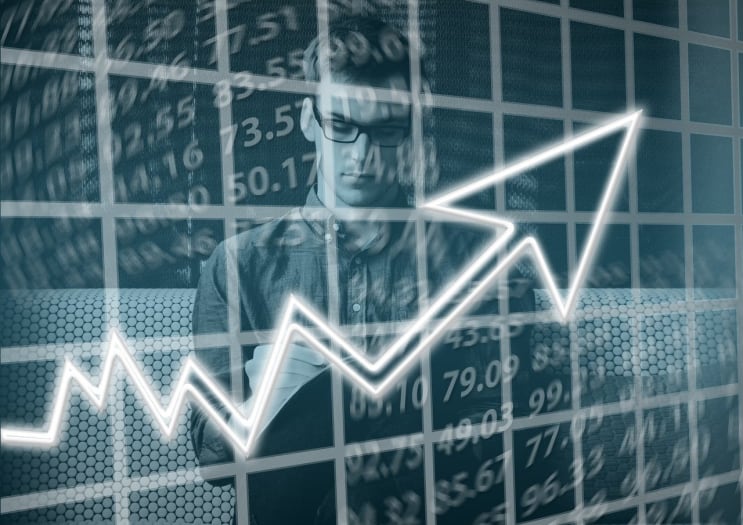 Course Structure
Semester 1
Economic Decision Making and Behaviour
History and Philosophy of Economics
Applied Econometrics
Global Economic History
Development Activity: Python Masterclass
Semester 2
Economics of Markets and Networks
Labour Economics and Social Policy
Contemporary Macroeconomics
Topics in Economics
Development Activity: ARCGIS Masterclass
Semester 3
One between a Dissertation or a Consultancy Project
Modules are subject to change.
Career Prospects
Well-trained economists are highly sought after in the labour market and are employed by consultancy firms, financial institutions and other international businesses, as well as in the public sector and by international NGOs. Economists work as consultants, public policy analysts, financial analysts, financial managers, investment bankers, government and policy officers, civil service fast streamers, health insurance analysts and much more. Some students will wish to go on to PhD study in Economics in preparation for a career as an academic or research economist.
Queen's postgraduates reap exceptional benefits. Unique initiatives, such as Degree Plus and Researcher Plus bolster our commitment to employability, while innovative leadership and executive programmes alongside sterling integration with business experts help our students gain key leadership positions both nationally and internationally.
Employment after the Course
Graduates of the course have been employed as an economic researcher at the Office of National Statistics, a consultant at RSM UK, economic analyst at NERA Economic Consulting, assistant economist at Ulster University Economic Policy, assistant economist at Oxford Economics, middle office analyst at Citi, transaction capture analyst at Citi, etc. Graduates have also progressed into research.
Learning and Teaching
Monday to Friday from 10 am to 5 pm.
About your classes:
You'll be part of a small, informal and chatty class and you'll get to know your classmates and your lecturers well.
You will be presented with a range of complex issues, ideas and theories.
Class time will be devoted to discussing these ideas from a variety of different perspectives.
There will be many opportunities for you to work in conjunction with the lecturer, to evaluate a range of potential solutions to economics questions.
You will have various opportunities, both within and beyond the classroom, to work in a range of different learning environments.
You are expected to become an integral part of the Economic group and participate in weekly seminars.
Assessment
Assessments associated with the course are outlined below:
Two thirds by written examination and continuous assessment. One third by either a dissertation or a consultancy project (14,000-17,000 words or equivalent).
Entrance requirements
Graduate
Normally a 2.1 Honours degree or above, or equivalent qualification acceptable to the University in Economics or a closely related subject (e.g. Business Economics, Finance, Mathematics, joint degrees with substantial economics component). Performance in relevant modules must be of the required standard.
International Students
For information on international qualification equivalents, please check the specific information for your country.
English Language Requirements
Evidence of an IELTS* score of 6.5, with not less than 5.5 in any component, or an equivalent qualification acceptable to the University is required. *Taken within the last 2 years.
International students wishing to apply to Queen's University Belfast (and for whom English is not their first language), must be able to demonstrate their proficiency in English in order to benefit fully from their course of study or research. Non-EEA nationals must also satisfy UK Visas and Immigration (UKVI) immigration requirements for the English language for visa purposes.
For more information on English Language requirements for EEA and non-EEA nationals see: www.qub.ac.uk/EnglishLanguageReqs.
If you need to improve your English language skills before you enter this degree programme, INTO Queen's University Belfast offers a range of English language courses. These intensive and flexible courses are designed to improve your English ability for admission to this degree.
As a result of the COVID-19 pandemic, we will be offering Academic English and Pre-sessional courses online only from June to September 2020.
Academic English: an intensive English language and study skills course for successful university study at degree level
Pre-sessional English: a short intensive academic English course for students starting a degree programme at Queen's University Belfast and who need to improve their English.
Tuition Fees
| | |
| --- | --- |
| Northern Ireland (NI) | £6,900 |
| England, Scotland or Wales (GB) | £6,900 |
| Other (non-UK) EU | £6,900 |
| International | £17,900 |
All tuition fees quoted are for the academic year 2020-21. Tuition fees will be subject to an annual inflationary increase unless explicitly stated otherwise.
Additional course costs
All Students
Depending on the programme of study, there may be extra costs which are not covered by tuition fees, which students will need to consider when planning their studies.
Students can borrow books and access online learning resources from any Queen's library. If students wish to purchase recommended texts, rather than borrow them from the University Library, prices per text can range from £30 to £100. Students should also budget between £30 to £75 per year for photocopying, memory sticks and printing charges.
Students undertaking a period of work placement or study abroad, as either a compulsory or optional part of their programme, should be aware that they will have to fund additional travel and living costs.
If a programme includes a major project or dissertation, there may be costs associated with transport, accommodation and/or materials. The amount will depend on the project chosen. There may also be additional costs for printing and binding.
Students may wish to consider purchasing an electronic device; costs will vary depending on the specification of the model chosen.
There are also additional charges for graduation ceremonies, examination resits and library fines.
Economics costs
There are no specific additional course costs associated with this programme.
How do I fund my study?
The Department for the Economy will provide a tuition fee loan of up to £5,500 per NI / EU student for postgraduate study.
A postgraduate loans system in the UK offers government-backed student loans of up to £10,609 for taught and research Masters courses in all subject areas. Criteria, eligibility, repayment and application information are available on the UK government website.
Last updated Jun 2020
About the School
Founded in 1845 as Queen's College Belfast, we became an independent university in 1908. Today, we are ranked in the top 173 universities in the world (QS World Rankings 2020) in the top 140 in the wo ... Read More
Founded in 1845 as Queen's College Belfast, we became an independent university in 1908. Today, we are ranked in the top 173 universities in the world (QS World Rankings 2020) in the top 140 in the world for graduate prospects (QS Graduate Employability Rankings 2020), and a member of the Russell Group of UK research-intensive universities, combining excellence in research and education with a student-centred ethos.
Read less