Program Description
MSc Ecological Management and Conservation Biology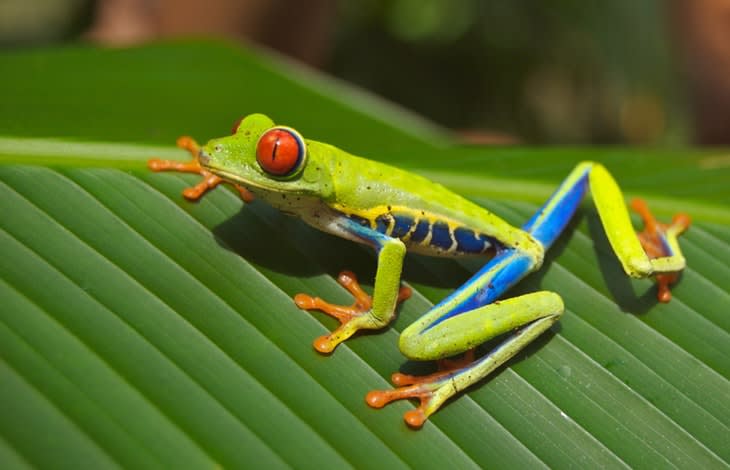 We're in the middle of a biodiversity crisis; the sixth mass extinction event on Earth. Over half of the world's wildlife has vanished in the last fifty years.
There is unprecedented pressure on the environment due to exploitation, habitat degradation and loss, climate change, invasive species, pollution and emerging diseases. You can be part of something to help address this.
COURSE DETAILS
The programme has a backbone of taught academic lectures covering the full spectrum of subjects contained within conservation biology including:
Animal behaviour
Biodiversity
Conservation genetics
Emerging plant pathogens
Environmental economics
Environmental impact assessment
Grassland management
Invasion biology
Marine conservation
Soil biology
Wildfire ecology
WHAT ELSE WILL YOU DO?
Each week there is a day trip to experience the practicalities of what you've learned in class and to see ecological management in-the-field.
You'll visit captive breeding facilities for endangered species, offshore island bird colonies, river corridors along which invasive species are managed, ground-nesting bird conservation programmes, national nature reserves including sand dunes, bogs and species-rich grasslands, commercial industry, Belfast Zoo and the Mourne Mountains.
Although you'll be based in the Medical Biology Centre (MBC), you'll be taken off campus a lot, including to the Queen's Marine Laboratory (QML) located an hour south of Belfast at Portaferry.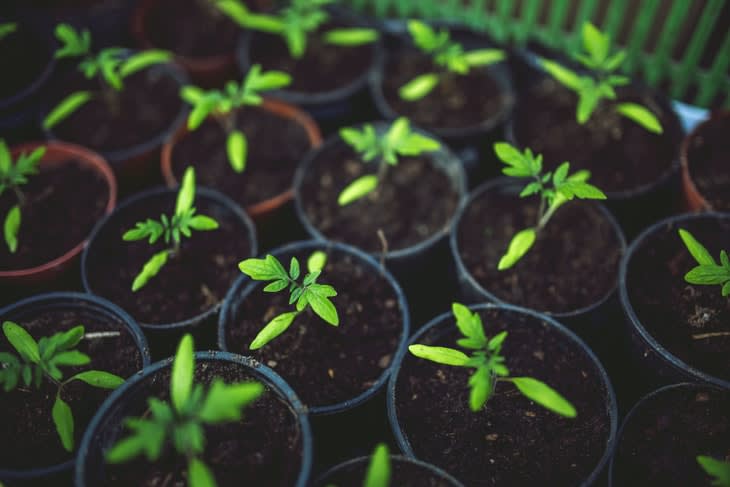 ENTRY REQUIREMENTS
MSc: a 2.2 Honours degree or above in a relevant area of science, such any type of biology (including animal science, biological science, environmental science, marine biology and zoology), agriculture or veterinary science and paleoecology or geography degrees are acceptable. Those who have experience but less relevant degrees will be referred to the School for judgement on a case-by-case basis. Examples of relevant experience include (but are not limited to); farming, zoo work, conservation charities, environmental consultancy, conservation relevant NGOs, relevant Government Departments and overseas conservation volunteering.
PG Diploma: A Pass degree is acceptable from the list of relevant subjects above.
ADDITIONAL INFORMATION FOR INTERNATIONAL STUDENTS
International students wishing to apply to Queen's University Belfast (and for whom English is not their first language), must be able to demonstrate their proficiency in English in order to benefit fully from their course of study or research. Non-EEA nationals must also satisfy UK Visas and Immigration (UKVI) immigration requirements for the English language for visa purposes.
Evidence of an IELTS* score of 6.0, with not less than 5.5 in any component, or an equivalent qualification acceptable to the University is required
*Taken within the last 2 years.
If you need to improve your English language skills before you enter this programme, our partner INTO Queen's University Belfast offers a range of English language courses. These intensive and flexible courses are designed to improve your English ability to entry to this programme.
CAREER PROSPECTS
This Master's will transform your love of nature and interest in the environment into a professional career.
By the time you graduate, you'll have a broad knowledge of academic conservation biology and you will have developed the practical skills in ecological management that will enable you to forge a career in environmental consultancy, museums, conservation charities, Government, environmental protection and enforcement as well as non-governmental organisations.
WHERE WOULD YOU LIKE TO BE IN FIVE YEARS TIME?
You will be perfectly placed as a site manager on a nature reserve or an environmental education officer. You could equally end up in industry conducting environmental impact assessments on projects such as alternative energy production like wind farms or marine turbines, or infrastructural developments such as airport runway extensions.
After your MSc, you might want to travel and gain experience in places like Asia, South America or Africa.
You may even follow in the footsteps of Queen's alumni like zoologist, wildlife photographer and television presenter Jonathan Scott, who has gone on to film wildlife documentaries for the BBC like Big Cat Diary.
EMPLOYERS WHO ARE INTERESTED IN PEOPLE LIKE YOU
Environmental consultancies (local, national and international), museums, conservation charities like the RSPB, National Trust or the Wildlife Trusts, government, for example, the Department for Environment, Food & Rural Affairs (DEFRA), Environmental Protection Agency (EPA), Natural England, Scottish Natural Heritage (SNH), the Joint Nature Conservation Committee (JNCC) or local conservation groups such as those into fisheries management, stock assessment, habitat or species restoration.
WHAT TYPES OF JOBS DO STUDENTS GO ON TO DO AFTER FINISHING THE MSC ECOLOGICAL MANAGEMENT AND CONSERVATION BIOLOGY
Many of our students go on to pursue further PhD study in relevant areas both here at Queen's and further afield. Others go on to work in a variety of roles in both the private and public sector here in Northern Ireland and internationally with some setting up their own companies. The following are some of the jobs they have taken on:
Principal Town & Country Planning Consultant at TC Town Planning
Psychologist, DOE Marine Division
Conservation Officer, The Irish Wildlife Trust
Managing Quantity Surveyor, Faithful & Gold
Survey Team Leader & Wildlife Guide at ORCA
Ecologist at Roughan & O'Donovan
Ecologist at Neo Environmental Ltd
MCO Spatial NI at Ordnance Survey
Outreach Officer Bumblebee Conservation Trust
HSEQ Coordinator & Advisor Remondis Australia
Scientific Officer at AFBI
Scientific Officer at Northern Ireland Environment Agency
Principal Environmental Consultant at Ayre Environmental Consulting
Assistant Ecologist WYG
Consultant Ecologist at AECOM
Network Development Manager (NE) Sustrans
Ecologist at Blackstaff Ecology Ltd
Project Manager for ESGE, Munich
Lab Analyst at Fibertec Environmental Services, Michigan
Freelance Seasonal Ecologist/ Bat Surveyor
Environmental Educator, UNESCO Dublin Bay Biosphere
Conservation Advisor at RSPB
Application Specialist, Exploristics Ltd
Raptor Monitoring Officer at Northern Ireland Raptor Study Group
Environmental Assistant at Northstone (NI) Limited
AES Biodiversity Intern at Ulster Wildlife
Graduate Assistant Ecologist at Ecological Survey & Assessment (ECOSA) Limited
Ecologist at RPS Group
Ecologist at Focus Ecology
Compliance Officer at Norbrook Laboratories Ltd
Assistant Ecologist Wild Frontier Ecology Ltd
Graduate Land Consultant at Mouchel
Regulatory Affairs Associate at Genpact Pharmalink
Engineering Technician at McCloy Consulting Limited
Volunteer at Belfast Hills Partnership Trust
Natural Resources Specialist at Equinox Environmental Consultation and Design, Inc. Ashville
Queen's postgraduates reap exceptional benefits. Unique initiatives, such as Degree Plus and Researcher Plus bolster our commitment to employability, while innovative leadership and executive programmes alongside sterling integration with business experts helps our students gain key leadership positions both nationally and internationally.
FEES & FUNDING
There is a range of funding and scholarship options available to those considering study at Queen's.
Postgraduate loans
The Department for the Economy will provide a tuition fee loan of up to £5,500 per NI / EU student for postgraduate study.
A postgraduate loans system in the UK offers government-backed student loans of up to £10,609 for taught and research Masters courses in all subject areas. Criteria, eligibility, repayment and application information are available on the UK government website.
International Scholarships
Information on scholarships for international students, is available at http://www.qub.ac.uk/International/International-students/International-scholarships/.
Last updated Jul 2019
About the School

The Faculty of Medicine, Health & Life Sciences at Queen's University Belfast has a reputation for excellence in education and research - a reputation which is reflected in our position in the top ... Read More
The Faculty of Medicine, Health & Life Sciences at Queen's University Belfast has a reputation for excellence in education and research - a reputation which is reflected in our position in the top ten universities in the UK for Research Intensity.
Read less