MSc Digital Sales & Management
Home ›
MSc ›
MSc Digital Sales & Management
Program Description
MSc Digital Sales & Management
The MSc Digital Sales and Management course has been designed to provide students with the strategic skills needed to analyse the ever-expanding digital world.
You will gain a fundamental understanding of this field by analysing the role of digital business models in disruptive technologies, digital and social media marketing, digital governance and information systems. Other crucial topics that will be covered include digital customer relationship management, data-driven decision making and digital sales leadership.
With a core focus on employability, this course will ensure students are up-to-date with all the latest developments in this constantly shifting field.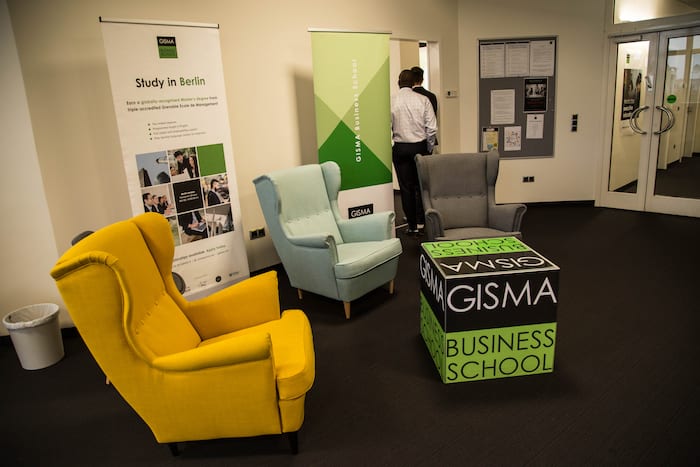 Salesforce Trailhead
Salesforce Trailhead course content integrated throughout the Master's programme. Benefits include:
Earning Superbadges to boost your CV as you learn new skills and apply them to real-world business problems.
Working towards Salesforce Certifications in line with your career aspirations including Salesforce Marketer and Salesforce Administrator.
Accessing the Trailblazer community of dedicated users who are ready and willing to share their knowledge.
Graduating ready to choose from an extensive number of employment opportunities using Salesforce within marketing, sales management and technology.
Alibaba
Alibaba Cloud content used in the master's programme giving students access to content and resources to use throughout their studies and in their future careers.
Amazon Web Services (AWS) Educate
This provides tutors and students with access to the best collaboration tools, content training and AWS technology for cloud-related learning. Upon graduation, students are fully equipped with the practical skills needed for a technology career. Students also have access to the AWS Educate Job Board for seeking technology jobs and internships.
Accreditations and rankings
The University of Law is the UK's longest-established specialist provider of legal and business education with an employability rate of 97%*. This institute has over 100 years of experience supporting students to build successful careers.
*97% of full-time LPC students that graduated in summer 2014 and 2015 were in employment within nine months.
Who is the programme for?
The course has a strong focus on employability and is ideal for anyone looking to pursue, advance or switch to a career in data management and sales.
***According to statistics and data from ICEF monitor.
How will you learn?
This course is delivered in an interactive way with a real-world focus. Learning will take place both in and outside the classroom environment. Face-to-face learning will be supported by a wealth of online resources, including case studies, simulations, learning videos, reading materials and online testing and feedback.
The programme consists of three workshop contact hours each week per 30 credit module in order to promote group interaction, as well as personal support to individuals.
Career direction
Upon completion of this course, students will have the necessary skills and knowledge for management roles across a broad range of industries.
Additionally, students who graduate from this degree may consider pursuing further studies with professional qualifications or PhD.essional qualifications or a PhD.
Career development centre
Our dedicated Career Development Centre will help students fulfil their career goals through a variety of specialised services, and establishes long-lasting relationships with alumni and employers.
Our goals
Assist students in making connections between their academic experience and chosen career path
Offer career-related educational opportunities which help students establish career plans and increase their professional and personal development
Work with alumni to enhance interactions among former and current students for the purpose of career exploration
Strengthens and expands relationships with employers
Builds strategic partnerships with local company associations and organises networking events for companies and students at GISMA.
Flexible payments
GISMA offers flexible payment plans that allow you to spread the costs of your programme fees across three instalments.
In addition, you can opt for monthly instalments. Discounts are available. A deposit of €2,000.00 is required to start.
Modules
This year will consist of the following core modules:
Digital Marketing Technologies
Data-Driven Decision Making
Digital Sales Management
One elective module from the list below:
Emerging Technologies
Blockchain
Fintech
Procurement and SCM
Plus:
Research Methods, Professional Development and Dissertation/Project
Why GISMA?
A boutique business school - tailored approach to students
In partnership with The University of Law, a 150-year-old institution. It is one of the UK's longest-established specialist providers of legal education.
International student cohort with over 40 nationalities represented
Scholarships and flexible payment plans available
Perfect city centre locations in Berlin
Free German classes
Programmes taught 100% in English
Why Germany?
Germany has the 2nd best unemployment rate in the EU, at 3.4%*
4th Best Graduate starting salary at £40,650 in Europe, with a growing economy**
Germany is the most popular option for international students looking to study in Europe; It is recognised for its high-quality education and you can experience this with GISMA***.
Berlin, Germany's capital is the start-up technology capital of Europe
Berlin is the second-largest city in the EU and has a thriving business scene, offering a range of job opportunities for young professionals and graduates.
Germany is well known for its rich history in culture and arts, offering students an enriching international experience whilst combining world-class education from our globally ranked partner institutions.
*Statista
**Business Insider
***According to statistics and data from ICEF monitor.
Course requirements
2:2 or above from a UK Bachelor's degree or equivalent qualification.
International requirements - an English Language level equivalent to IELTS 6.5 or above with a minimum of 5.5 in each component.
If you have previously studied a qualification or a module(s) within a qualification which you believe may be considered for an exemption, a non-standard application route is also available. For more information and details on the non-standard application process, please contact us.
Last updated May 2020
About the School

GISMA was proud to announce its partnership with ULaw in 2017. As a result of this cooperation, GISMA is able to offer a range of postgraduate programmes including human resources, marketing and data ... Read More
GISMA was proud to announce its partnership with ULaw in 2017. As a result of this cooperation, GISMA is able to offer a range of postgraduate programmes including human resources, marketing and data management. The GISMA ULaw campus is based in the German capital of Berlin. All of our programmes are taught in English so that students from across the globe have the opportunity to come and study with us.
Read less