MSc Digital Marketing & Analytics
The marketing industry is a rapidly evolving, complex landscape. It is essential for marketing professionals to keep up with the latest technologies and trends, yet increasingly difficult to measure and understand the success of modern digital marketing campaigns.
This course will enable you to analyse, quantify and influence consumer behaviour through ever-evolving digital tools and concepts.Throughout your studies, you will explore the way digital marketing and analytics are changing the face of marketing, with a focus on four main themes: social media marketing, big data, cloud computing, and mobile marketing. You will gain an understanding of marketing theory, as well as developing the key practical skills for running digital campaigns. Through the use of live briefs you will gain practical experience working on the types of projects you would be involved with as a marketing practitioner.
Why should I choose this programme?
Web analytics, big data, social media and content marketing are now the most difficult skills to recruit for and are key marketing trends for the future. Our highly relevant, industry-led programme directly addresses the current marketing technology skills gap, equipping you with both creative marketing skills, and crucial digital, technical and quantitative analytics skills currently lacking in the sector.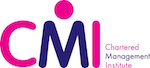 The MSc Digital Marketing & Analytics programme has been dual accredited by CMI. Upon successful completion of the degree programme, you will be eligible to receive a CMI Level 7 qualification in Strategic Management and Leadership (*subject to CMI moderation and student registration request per set deadline).
Key skills, aims and objectives
You will gain -
Training in the technical skills that marketing professionals require now
A blend of technical and marketing skills in each module
Key practical skills for running digital campaigns, including social media and analytical skills
A deep understanding of digital marketing strategy, planning and control
In-depth look at how digital technology is shaping marketing operations across different industries
Future opportunities
There is a significant skills gap in the marketing industry which is in desperate need of people who have not only marketing knowledge, but also digital, analytical and social media expertise. Graduates of this programme will have highly sought-after skills that are attractive to marketing employers, both agency and client-side. You will be able to take advantage of the opportunities available in the sector and apply your skills to a wide range of different roles.
This school offers programs in:
Last updated October 12, 2017