MSc Digital Marketing Management - (Coventry University)
Home ›
MSc ›
MSc Digital Marketing Management - (Coventry University)
Program Description
Overview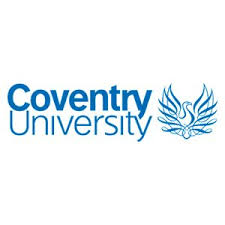 Marketing is constantly evolving – with social media, new retail channels and disruptive technologies all playing major roles in its development, which we believe offers opportunities and risks in equal measure. Step into this world, and explore how to manage marketing within it, with Coventry University's Digital Marketing Management MSc.
The aim of this contemporary course is to help prepare you for potential future careers in digital marketing management. The course explores the theoretical knowledge, skills and personal attributes which may help you to become a leader in the digital marketing industry. On successful completion, students should learn and explore how to become an adaptable and proactive digital marketing professional, which may help you to progress into senior management positions in future.
Why Coventry University?
An award-winning university, we are committed to providing our students with the best possible experience. We continue to invest in both our facilities and our innovative approach to education. Our students benefit from industry-relevant teaching, and resources and support designed to help them succeed. These range from our modern library and computing facilities to dedicated careers advice and our impressive Students' Union activities.
Course information
By studying the MSc Digital Marketing Management, you will be given the opportunity to explore a variety of topics related to digital marketing management.
Through a strong focus on corporate engagement, the course should enable you to learn a wide range of transferable skills which may enhance your potential future employability. You may be tasked with producing a digital marketing project, examining the impact of digital and disruptive technology for marketing, exploring how to communicate ideas to different audiences, undertaking online presentations and taking part in a simulated electronic business game.
The course also grapples with the rise of disruptive technologies, that could significantly alter the way businesses or industries operate – in recent years, some of these disruptions have had a major impact on marketing, with technologies such as blockchain, or the availability of big data, altering the way firms do business. The module 'Disruptive Technology in Marketing' seeks to build your understanding of how these technologies can benefit marketers, particularly in the digital space, and challenge you to manage the risks also associated with them,
Other areas covered in the course include how to manage digital marketing projects, which can be complex in their scope and usage of technology, and how to effectively examine and interpret digital marketing analytics, an essential tool in informing strategic marketing decisions from a management perspective. When coupled with a module focused on consumer behaviour, you will explore how organisations build their knowledge of people's behaviours online, and ensure campaigns are effective in an increasingly digitised business environment.
When learning about digital marketing management, the course should help you develop a range of transferable and relevant skills such as developing an understanding of consumer behaviour as well as producing a marketing communications situations analysis and undertaking a boardroom pitch of a marketing communications campaign for a client. You will also examine how to manage global marketing teams.
Overview
This course currently includes the Professional Development Module. Each of the participating postgraduate courses currently has an individually tailored version of the Chartered Management Institute (CMI)** Professional Development module. For more information on the content of each module, see the Study Themes section of this course page.
Modules
Managing Digital Marketing Projects
Digital Marketing Strategy
Disruptive Technology in Marketing
Marketing Strategy, Planning and Control
Consumer Behaviour
Marketing Communications
Digital Marketing Analytics
Managing Global Marketing Teams
Global Professional Development - Consultancy
Project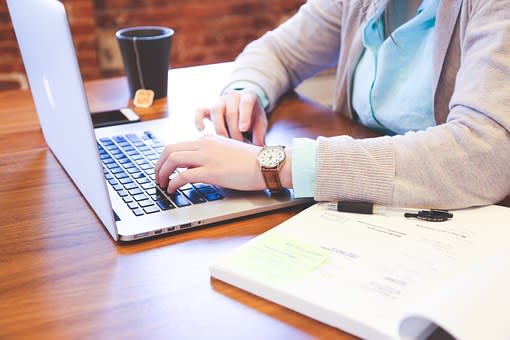 StartupStockPhotos / Pixabay
Employability
Career prospects
Embedded employability is a key focus for this course with a range of initiatives for students to demonstrate applied learning and continued professional development, including the use of authentic assessments.
You will have the opportunity to study a final project based on either a research-based project or an industry-based consultancy project. This should provide you with the flexibility to develop different pathways for future employability or further study. Internships as part of the Project module are subject to availability and a competitive application and selection process, and fees may apply.
Where our graduates work
Previous graduates have secured positions in a wide variety of digital marketing areas, such as social media campaign management and website analysis working with leading organisations worldwide such as McCann, Zurich and many others.
Entry Requirements
Accepted applicants will normally hold an honours undergraduate degree (minimum 2:2) in a relevant academic discipline. Applicants with a degree in another discipline may be admitted after consideration on a case-by-case basis.
Applications from candidates with relevant experience are encouraged and will be considered on an individual basis.
EU/International Students
English as a Foreign Language: This course requires IELTS of 6.5 overall, with no component lower than 5.5. Pre-sessional English is available if required.
Last updated Oct 2020
About the School
Ulearn has partnered with over 100 Universities in UK, USA and Canada. The Ulearn Universe includes prestigious Universities across the UK, offering hundreds of courses, including the most sought afte ... Read More
Ulearn has partnered with over 100 Universities in UK, USA and Canada. The Ulearn Universe includes prestigious Universities across the UK, offering hundreds of courses, including the most sought after, career-focused courses, panning through the most popular domains.
Read less
Halifax ,
Birmingham ,
London Borough of Ealing ,
Manchester ,
Dundee ,
Royal Borough of Greenwich ,
Gillingham ,
Court Yard ,
Birmingham ,
Twickenham ,
Leicester ,
Coventry
+ 11 More
Less