MSc Defence, Development and Diplomacy
Home ›
MSc ›
MSc Defence, Development and Diplomacy
Program Description
Description
With conflicts becoming either increasingly drawn-out, asymmetric wars of attrition or normalise into states of no peace – no war, our understanding of conflict and conflict intervention is shifting. Conflicts are rarely determined by military victory, diplomacy or long-term development, but require to securing populations through a comprehensive approach that sees to their political, and economic, as well as their security-related needs. Their outcome will be determined by how well the different arms of government and civil society, both locally and internationally, can work together and how well they understand each others' perspectives.
This inter-disciplinary and custom designed MSc offers the unique opportunity to look at the conflict, conflict intervention and post-conflict reconstruction through the lenses of defence, development and diplomacy.
The MSc is designed for graduates with a career in government, the armed forces, inter-governmental organisations, NGOs or academia in mind, and for practitioners looking to enhance their practical skills while placing these within a broader theoretical perspective.
Five core modules worth 75 credits plus a Dissertation worth 60 credits plus three optional modules to the value of 45 credits.
Core Modules
Defence, Development and Diplomacy in Conflict: Evolving Actors, Factors and Paradigms
Conflict Prevention and Sustainable Peace
Conflict Intervention: International Law, Counter-Insurgency and Conflict Diplomacy
Post-Conflict Reconstruction: Stabilisation, Development and State-Building
Capstone Exercise: Humanitarian Intervention Simulation (in MSc-specific roles)
Dissertation
Optional Modules
The optional module in previous years have included:
Religion, Culture and Conflict
Conflict Mediation
Field trip
Conflict Sensitive Programme Management
Re-thinking Counter-Terrorism
Conflict Analysis
Urban Violence - Urban Peacebuilding
International Negotiation as Instrument in Conflict Management
Policing Post-Conflict Cities
Learning and Teaching
At the beginning of the academic year, students go through two-day induction events in which they are informed about the University, the School, the MSc programmes and the facilities available for their learning.
The 180 credits one-year MSc degree programme is divided into five core and three optional modules of 15 credits each. Furthermore, students have to submit a dissertation of 60 credits of not more than15,000 words. Most of the modules are delivered during the first two terms and students spend the remaining time to write the dissertation.
Although all modules have 18/19 contact hours, the core modules are spread over 9/10 weeks and 132 hours of self-directed learning. The modules are mainly delivered through weekly 2-hour sessions which take the form of a one hour lecture and a one-hour tutorial. The form in which seminars are conducted can differ from one module to another. Typically modules would have elements of lectures, discussions, and presentations from students—the extent of each of these components would differ from one module to another. The optional modules of the programme are delivered over two full days, through a mixture of lectures, Q&A sessions, seminar discussions, and role plays.
Formative assessment is given on seminar contributions, role plays, and formative essays. Students have the opportunity to meet their lecturers to discuss their marks and other issues arising from their course performance. Students also have the opportunity to attend 'essay surgeries' in which they can discuss the structure and content of their essays early in the course.
Students can also meet their module coordinators or programme coordinator during their weekly contact hours or by making an appointment. When students are working on their dissertations during the latter half of the year, they are required to attend two 4-hour workshops. In addition, they have the opportunity to meet their assigned supervisors for an average of 6 meetings. Students also have access to the MSc Programme Director and the School's Director of Taught Post Graduate Studies whenever there is a need.
SGIA conducts weekly seminars and organises lectures and conferences which all postgraduate students can attend. Students are also fully integrated into the Durham Global Security Institute, which delivers this MSc programme and hosts guest lectures and seminars throughout the year. These events provide students with the opportunity to engage with, and debate, the most important issues in current political and international studies, and in conflict, peace and security studies.
Throughout the programme, students can contact the Careers Office of the University to get advice on available job prospects and get assistance on applying for these.
Subject requirements, level and grade
2.1 or First at BA level or the international equivalent.
English Language requirements
Please check requirements for your subject and level of study
Open days and visits
The MSc is designed for practitioners looking to enhance their skills in the context of broader theoretical models, as well as graduates with a career in government, the armed forces, inter-governmental organisations, NGOs or academia in mind.
The intensive professional workshops are open to practitioners who are not on the MSc programmes as Continuing Professional Development courses, enhancing students' opportunities for networking and learning from other practitioners' perspectives.
Courses are taught by a mixture of academics and practitioners and cover both critical and problem-solving approaches. Conflict dynamics are analysed drawing on multiple disciplines, including security studies, peace studies, anthropology, law, archaeology, history and political theory. Modules include both traditional term-long modules and short, usually more skills-oriented, continuing professional development courses as well as field trips (e.g. past field trips were organised to Lebanon, Nepal, Kenya, Sri Lanka and Kosovo).
Last updated Sep 2019
About the School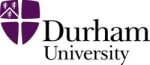 Durham University is distinctive - a Collegiate University with ancient traditions and modern values. We seek to achieve the highest distinction in research and scholarship which make a real differenc ... Read More
Durham University is distinctive - a Collegiate University with ancient traditions and modern values. We seek to achieve the highest distinction in research and scholarship which make a real difference to societies world-wide. We are equally committed to excellence in all aspects of learning, education and the transmission of knowledge.
Read less