MSc Data Science & Organisational Behaviour
Home ›
MSc ›
MSc Data Science & Organisational Behaviour
Read more about this program on the school's website
Program Description
The MSc Data Science & Organisational Behaviour
Programme
The ambition of the
MSc Data Science & Organisation Behaviour
is to train future leaders and academics in data and behavior management to a high level of expertise in the intersection between management, behavioral tools and data science. The programme is created to give students programming skills, both by syntax (IT tools) and module (games tools), which is a unique way of teaching the subject.
Strengths of the programme
The programme is based on the LESSAC (Laboratory for Experimentation in Social Sciences and Behavioral Analysis created in 2008): the largest experimental economics platform in Europe and one of the top players in research.
An exclusive programme in Europe providing a unique knowledge
Students will be able to put in practice effective tools to understand and manage data and modify decision making and behavior.
Two field trips included to the programme
·Visit of IBM Data Center in Luxembourg
·Participate in the «Southern Experimentalist Meeting» (location varies every year)
Immersion in the professional world at all times
25% classes provided by experts during the whole year
Innovative Teaching methods
·Experimental and simulation labs
·Virtual Organizations
·ICT tools
·Statistics
·Econometrics
·Machine Learning
·Programming
Developing skills with Behavioral tools and Data Science Management
·Creating value from information
·Making use of the power of (big) data
·Knowledge of Statistics and Data analytics
·Understanding how data can be used to make business
·Data representation, data transformation and analysis for decision makers
·Reduce, sample, create analytics, summarize information, present it in a useful way to the decision makers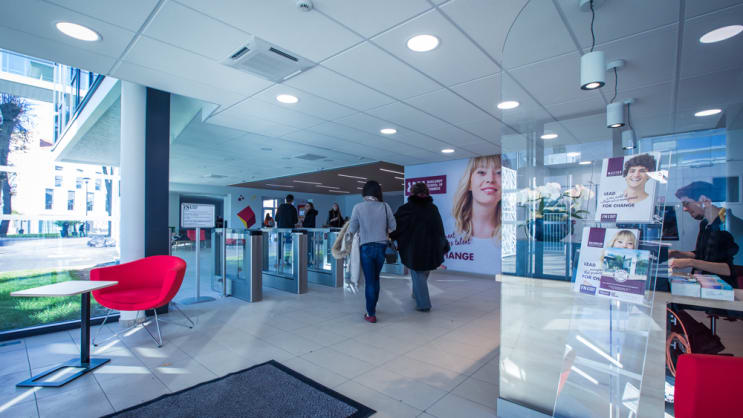 Content
Semester 1
Management core courses

Business Ethics
Strategic Management
Corporate Governance
Research Methods

Core courses

Data Science Methods: Introduction to computer sciences applied to data management
Applied information Analysis: Statistics and qualitative tools for managing and analyzing new data sets (e.g. text messages, images, videos...)
Behavioral Methods & Applications: introduction to experimental methods and games fundamentals for the analysis of humans behavior
Behavioral Tools: designing and developing decision making and behavioral economics experiments

Beginning of the professional thesis
Semester 2
·Advanced courses & field trip
oRecent Topics in Data Science: Understand the main concepts of Machine Learning, Object oriented programming, Mobile Apps Creation,…
Big Data Practical Applications: professionals in data management will present successful applications of Big Data, from the idea to the business
Behavior in Organizations and Markets study of human behavior in organizations and markets and how insights from behavioral sciences can help (managers to make better decisions
Behavioral Strategies for Business and Management: evaluate business needs, develop field interventions on specific industry problems)
Professional thesis: project ending
Career opportunities
Graduates of the programme will be able to hold positions creating a link between technical and strategic departments of:
Data analyst / Data scientist
Global strategist
Analyst in counselling companies
Chief in marketing service
Management consultant
government official,
economist in banks and financial organizations,
human resources manager
or develop their own company
Academic Requirements
A non-French Bachelor degree or a French Master 1 in a Mathematics, Statistics, Economics, Engineering, Business or equivalent
Online application + motivation interview
Language Requirements
Important note for the Fall 2020 intake: in view of the current circumstances related to COVID-19, measures have been taken to make language tests more flexible:
- No language test is now required for the registration file
- Language levels will be assessed indirectly through motivational interviews
- If the candidates have a language test previously carried out, they can attach it to the registration file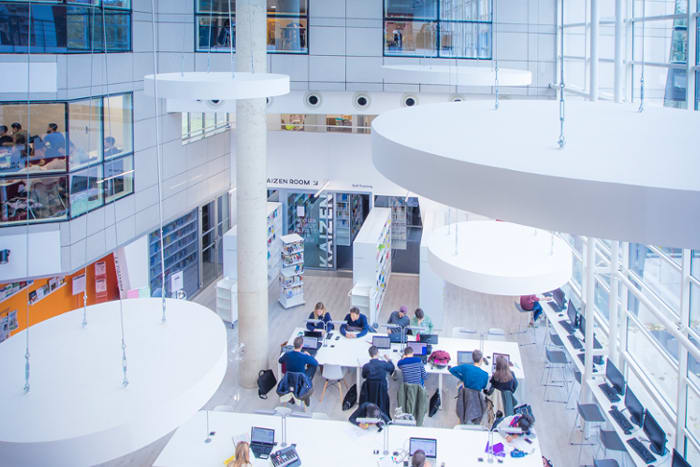 Last updated Apr 2020
About the School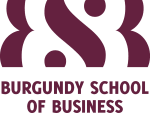 Founded in 1899, Burgundy School of Business is a leading teaching and research school belonging to the network of top French academic institutions in management.?? With its deep commitment to the val ... Read More
Founded in 1899, Burgundy School of Business is a leading teaching and research school belonging to the network of top French academic institutions in management.?? With its deep commitment to the values of responsibility, openness and creativity, Burgundy School of Business places entrepreneurial management firmly at the centre of its teaching and research mission: to train managers ready to act as entrepreneurs in both business and society areas.
Read less