MSc Construction Project Management
Home ›
MSc ›
MSc Construction Project Management
Program Description
In today's ever-changing market, construction professionals need the knowledge and skills available through postgraduate study more than ever. Successful project managers need to be able to think, lead and act in an uncertain and dynamic business environment, have access to the latest information, understand the appropriate techniques and systems, and have the expertise to apply these to market needs and business opportunities.
The MSc Construction Project Management is designed specifically to enhance your understanding of managing projects, and to support construction professionals in practice and client organisations. It is aimed at architects, surveyors, services engineers, civil engineers, construction managers, and existing project managers who wish to formalise their training on the client and supply side.
Industry-informed content
The course's strengths lie in teaching and learning that meets the practising professional's needs, and with such a diverse range of applicants, it is ideal for peer learning. Module content reflects the current diversity and ongoing change in the construction industry in particular, building information modelling (BIM) as well as sustainability and health and safety. To help you gain the most benefit from the course, we also offer advanced study skills.
You'll also enjoy plenty of opportunities to network with people working at the leading edge of research and practice whose insights feed directly into the course modules and help us shape research opportunities for your dissertation. Our staff include active researchers and consultants, through the Department's Centre for Architecture and Built Environment Research (CABER).
We enjoy excellent links with, and support from, a group of employers who contribute towards teaching resources and offer sponsorship and placements to students. These employers see graduates of this programme as highly employable within their own businesses and organisations.
International students
If you're one of our many international students, you'll have opportunities to incorporate material and examples from your home country into your studies, especially in the dissertation. We also visit construction project sites in the UK, so you can compare practices here with those in your home country. This enriches your overall learning, and ours.
Content
The full Master's course comprises 180 credits divided into three 60 credits stages: Postgraduate Certificate, Postgraduate Diploma, and Master's. Students work incrementally through the three stages and must pass all modules at each stage in order to progress to the next.
The course is structured to support you as you explore the nature of projects in relation to organisations, and their commercial and public environment. This includes managing teams that analyse client value and risk associated with environmental issues, and the forms of procurement and contract available.
You will consider the use of information technology in managing projects, together with organisational change and innovation, and study the planning and control of projects in relation to the organisations that contribute to and manage the process.
We review modules regularly to ensure they're relevant to the latest trends and events, but the overall aims and content themes remain the same. The following core modules are indicative of the course structure:
Project Management Principles (15 credits) - This module gives you holistic view of a generic project. It looks at the lifecycle of project management, and choosing project management tools and techniques strategically to suit specific situations and economic sectors.
BIM in Design Co-ordination (15 credits) - You'll develop an advanced understanding of building information modelling (BIM) approaches to retrieving, analysing and integrating information to aid and refine design decision-making. We look at a selection of BIM tools and their application to generation, review, analysis, simulation, communication and coordination of design information.
BIM in Construction Operation (15 credits) - This module applies BIM approaches to construction planning and operations, and considers a range of issues, including simulation of construction schedules and logistics, buildability scenario forecasting and clash detection.
Sustainability in the Built Environment (15 credits) - Designed to give you a greater awareness of the interplay between environmental, social and economic issues and to develop holistic thinking to identify and implement strategic decisions for the sustainability of the built environment.
Managerial Finance for the Built Environment (15 credits) - A critical evaluation of financial management from the non-financial manager's point of view. It gives you a firm grounding in the interpretation of published accounts and other financial data, and introduces management accounting in areas such as budget control, investment appraisal and cost behaviour.
Construction Procurement (15 credits) - The module examines best practice in connection with the procurement of buildings and large-scale engineering projects. It looks at ways to maintain a customer focus and control over the whole supply chain.
Construction Project Management Practice (15 credits) - Here you begin to integrate your project manager skills and practice, by focussing on a case study of a project and analysing the environment, client objectives, feasibility, strategy and implementation of the project.
Construction Contract Law (15 credits) - The module examines the allocation of risk in the context of the conditions of standard contracts, and assesses the roles, management and applications over a range of legal documents including letters of intent and collateral warranties.
Dissertation (60 credits)
This is a major part of the course, where you plan and carry out a research project. You'll have expert supervision from a member of staff. The module also provides a critique of research methods.
The University continually enhances our offer by responding to feedback from our students and other stakeholders, ensuring the curriculum is kept up to date and our graduates are equipped with the knowledge and skills they need for the real world. This may result in changes to the course. If changes to your course are approved we will inform you.
Learning and Teaching
Teaching usually takes place on two whole days a week, with lectures, seminars and other supporting activities. Each module (excluding the dissertation) has a full day of contact, with morning and afternoon sessions, and five teaching days so you engage with each module usually once a fortnight. This allows you to prepare for each module and apply yourself to the activities to consolidate your learning.
Some of your learning will be through using BIM software in computer labs, applying it to real-world scenarios and briefs.
Each module has a flexible reading programme with essential text and suggested reading lists, and some modules provide interactive learning materials. The library has a wide range of e-materials, especially e-journals and other resources you can access remotely. The course demands you develop an advanced knowledge and use of independent materials.
Study time
Full-time (including dissertation): one year for September start and 16 months for January start. Teaching is in 40 teaching days.
Part-time (including dissertation): two years for September start, and 28 months for January start. Teaching is in 30 teaching days in the first year, and 10 teaching days in the second year.
We provide tutorial support between teaching blocks.
You study modules between September and May, with June to September devoted mainly to your dissertation. Study begins with a short induction.
Assessment
Assessment mainly avoids major exams, and many modules have mini projects that require applied research relevant to the syllabus but applied to construction project management in practice.
Entry requirements
We normally require an honours degree of 2.2 or above in Architecture, Architectural Engineering, Architectural Technology, Building, Building Services Engineering, Building Surveying, Building Technology, Civil Engineering, Construction Engineering, Construction Management, Construction Technology, Quantity Surveying, Real Estate, Urban, Development and Regional Planning.
We can consider applicants who have a degree in a different subject, but who do have relevant professional experience or qualifications. We can also consider applicants who do not have a degree but have significant relevant professional experience or qualifications. In your application, you should describe in detail your professional experience and qualifications.
University of Ibadan direct entry route
UWE Bristol's relationship with the University of Ibadan, Nigeria, means you could gain direct entry into the second semester of this course after you have successfully completed a construction project management short course at the University of Ibadan.
UWE Bristol's International College
International students who do not meet the academic or English language requirements to study this course can qualify by completing preparatory study at our International College.
English language support
If you meet the academic requirements but require additional support to take your language skills to the required level, you may be able to attend one of our pre-sessional English courses. Students who successfully complete the pre-sessional course can progress onto their chosen degree course without retaking an IELTS or equivalent.
Careers / Further study
Clients, consultants and contractors value project managers' role highly when it comes to optimising projects' budgets, timescales and quality. Project management roles vary, depending on the nature of the project and working environment, but it is a generic function that many organisations' clients will specify.
Last updated Jan 2020
About the School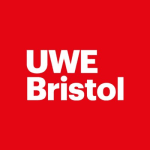 UWE Bristol is a University Alliance university with a common mission to make the difference to our cities and regions. We use our experience of providing high-quality teaching and research with real- ... Read More
UWE Bristol is a University Alliance university with a common mission to make the difference to our cities and regions. We use our experience of providing high-quality teaching and research with real-world impact to shape higher education and research policy for the benefit of our students and business and civic partners. We innovate together, learn from each other and support every member to transform lives and deliver growth.
Read less