MSc Computing & IT Management
Home ›
MSc ›
MSc Computing & IT Management
Program Description
Designed for graduates who want to move into computing from another discipline, this one-year programme provides you with a broad technical knowledge and a sound business context for managing IT systems. These are required to meet fundamental IT sector needs such as designing major projects or enhancing business strategy and are essential for those with aspirations of a management role in the IT sector.
To enhance your CV further you can opt for a two-year programme and apply for a paid 10-month work placement (a year in industry).
The course
Through this programme, you will get a fundamental understanding of software development and supporting technology relating to programming and database management. You will understand the professional skills required to lead software engineers, individually or as a part of a team when developing a software solution.
With an emphasis on how computational systems can support business operation and the role of e-commerce, you will understand in detail the dependency between business operations and IT systems. You will be made aware of the challenges in IT management and develop a holistic appreciation of the many factors on which successful IT projects depend.
In addition to being taught how to use industry-standard products like Oracle™, you will have the option of learning about new and emerging technologies, such as cloud computing, that are radically changing the opportunities and threats for the provision of IT systems. You may also opt to specialize further concerning business strategy and the role of technology in providing a competitive advantage in all areas of business, from small-scale projects to large organizations. Finally 60 credits of the 180 credit programme concern a dissertation with individual supervision. The programme is delivered using our cutting-edge learning resources, which have been voted as the best in the UK by our students in 2010-11.
This degree programme follows a modular pattern based on two semesters of taught material, followed by an individual project. To achieve the MSc degree you will need 180 credits; 120 credits will come from taught modules and 60 credits from your project.
Full time, part-time or with placement
Study for one-year full time or part-time over three years (60 credits per year with the dissertation in year 3). Full-time students may choose to apply for a paid 10-month work placement to be undertaken on completion of Spring semester and before completing the MSc programme with a 60 credit dissertation. Subject to satisfactory progress we will support you with our professional and experienced work placement consultants who aim to satisfy your individual preferences.
Admissions criteria
We welcome applications from computer literate graduates who have a good honours degree (normally 2:2 or above), or equivalent professional qualification in a subject other than computing. We are always pleased to consider suitably qualified international applicants. If your first language is not English you must provide evidence of competence in English. Our standard requirement is an overall IELTS result of at least 6.5 with no area less than 6 (other English Language qualifications are accepted by the University), the University offers English language courses which can help you achieve this. We are committed to providing equal opportunities and welcome applications from all sections of the community.
How to apply
The course starts in September each year but applications are considered as they arrive throughout the year. Full details of the university application process and the Online Application Service are available from the University's pages for prospective students. Please feel free to supplement your application with a detailed CV or any other supporting material you may consider to be appropriate.
Your future
Recent graduates from the previous IT management stream in the MSc Computing programme have gained employment in roles such as systems analysts, business analysts and IT consultants.
Graduates are employed by organisations of all sizes locally, nationally and internationally. For example, recent graduates have taken up positions with local NHS Trusts, Logica, Sun Microsystems, BT, and the National Library of Medicine in the USA.
Tuition Fees
Full-time
UK and EU students: £9,700
Students from outside the EU: £22,950
Part-time
UK and EU students: £4,850/year
Students from outside the EU: £11,475/year
Last updated Jan 2020
About the School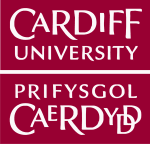 Our world-leading research was ranked 5th amongst UK universities in the most recent Research Excellence Framework for quality and 2nd for impact. We provide an educationally outstanding experience fo ... Read More
Our world-leading research was ranked 5th amongst UK universities in the most recent Research Excellence Framework for quality and 2nd for impact. We provide an educationally outstanding experience for our students.
Read less