MSc Cognitive Psychology
Home ›
MSc ›
MSc Cognitive Psychology
Program Description
Application closing date: 31st August
Studying our MSc in Cognitive Psychology will give you exposure to advanced training with specialist cognitive neuroscience methods such as EEG and eye-tracking, research design and statistics, and the opportunity to explore a range of contemporary findings in cognitive psychology with our expert academics in a friendly small group setting.
Importantly, you will be directly involved in cutting-edge research that is geared towards your interests and personal skills development.
Key Features Of Your MSc Programme In Psychology Will Include:
Strong focus on your personal skills development throughout the course to help you pursue your career goals
Opportunities to pursue your personal interests with expert support
A broad range of research methods training to maximise your employability skills
Small group specialist teaching in your chosen field from research-active tutors
A large cohort of MSc students sharing the core modules provides a lively and supportive peer community
How The Course Is Taught
Our MSc Psychology programmes are designed to foster a vibrant and collaborative peer culture amongst our MSc students.
Several of our modules are shared by all four of our MSc psychology programmes. We also know it's vital that you develop the advanced specialised skills you will need to pursue careers in your chosen fields. Throughout your MSc degree, you are supported and encouraged to focus your work to help you conduct in-depth explorations of your specialist subjects and personal interests.
You will undertake a double-weighted Advanced Study module in Cognitive Psychology (30 credits).
The module develops students' knowledge and critical understanding of classic and developing areas of cognitive psychology and cognitive neuroscience. Indicative topics include attention, executive functioning, memory (short- and long-term), false memory, cognitive neuropsychology, cognitive ageing, face and object perception, emotion contagion, neuroimaging, psychobiology, and metacognition.
Academic Entry Requirements
This course is open to graduates with a first or upper second-class degree in psychology (or a cognate discipline with some psychology study) or equivalent.
English Language Entry Requirement For International Students
IELTS 6.5 overall with a minimum of 6.0 in each subtest. The University also accepts a range of internationally recognised English tests.
Careers
Graduates of our programme will be well prepared for a range of careers in applied and research domains. These commonly include, but are not limited to:
Preparation for PhD study in cognitive psychology/neuroscience
Preparation for further training in clinical neuropsychology
Careers in industry research (e.g., user interface design, product testing, human factors)
Research assistant/research support careers in universities and industry
Data analyst/data analysis consultancy
Behavioural science (e.g., Government, Military)
Assistant Psychologist (NHS) and brain injury support worker positions
The University has a Careers and Employability team who can provide you with advice and guidance about your future career. The team offer specialist workshops, for example 'Options with Postgraduate Study' and Moving on with your PhD', and can also meet you individually to give guidance and support to help you develop your career. We also hold regular careers fairs on campus and informal events where you can meet employers. You will also have access to our database of job opportunities and digital resources such as online psychometric testing.
Last updated Feb 2020
About the School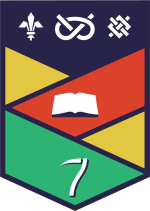 Whether you're considering a foundation course or an undergraduate degree, a master's or a PhD, Keele is a place where students thrive - we're proud to be joint No.1 in England for Course Satisfaction ... Read More
Whether you're considering a foundation course or an undergraduate degree, a master's or a PhD, Keele is a place where students thrive - we're proud to be joint No.1 in England for Course Satisfaction in the Guardian University League Table 2019, in addition to having been ranked No.1 in England for student satisfaction in the 2018 National Student Survey, of broad-based universities. We were also awarded Gold in the recent Teaching Excellence Framework.
Read less