MSc Business with Marketing Management with Advanced Practice
Home ›
MSc ›
MSc Business with Marketing Management with Advanced Practice
Program Description
As part of our popular range of 'Business with' Masters programmes, the MSc Business with Marketing Management with Advanced Practice programme is designed to give you an insight into the strategic role of marketing within organisations. During this course, you will build the required knowledge and skills to strategically analyse and evaluate organisations to develop and implement competitive marketing strategies.
Teaching Methods
This course is taught using a range of methods, including: lectures, seminars, and workshops, where you will develop your understanding of today's global businesses. You will be expected to engage in further independent study, involving directed and self-directed learning, to further build your knowledge.
Technology Enhanced Learning (TEL) is embedded throughout the course with tools such as the 'Blackboard' eLearning Portal and electronic reading lists that will guide your preparation for seminars and independent research.
What Will I Study?
The programme is designed around a set of modules that are common to all our 'Business with' Masters pathways. These modules cover general business functions, strategic management and organisational analysis, developing your strategic awareness, leadership potential and understanding of the theory and practice of international business. In the second semester you will be given the opportunity to specialise in Marketing Management.
The Advanced Practice element of this programme will enable you to extend your studies to include either an internship, or an applied group consultancy project working with a real organisation on a live business problem, developing valuable work experience and business insight.
This option offers the opportunity to spend three months gaining all-important work experience and employability skills in a professional work setting. You may be able to extend this over more than one semester in cases where it is adjacent to a vacation period. Support is provided to help source opportunities and to perfect the applicant CV but ultimately the onus is on the student to secure the internship position.
Standard Entry Requirements
A first degree, equivalent to a 2:2 (second class) honours degree from a recognised university or its equivalent, in any subject.
Students require IELTS 6.5 (or above) with no single element below 5.5 or equivalent.
If You Do Not Meet the Academic Requirements
Applicants who do not have such an academic qualification but do have substantial experience of working in a business organisation and/or possess a relevant professional qualification will also be considered. If you're unsure if you meet the entry criteria, please contact us our team will be able to advise you.
Alternatively, you may also be eligible for our Pre-Masters courses. These are pathway programmes designed specifically for students who are looking to progress on to a Masters degree but who don't currently meet the entry requirements.
If you have IELTS 5.5 – 6.0, you may be eligible to join our Pre Sessional English before starting this programme.
Careers and further study
Graduates on the programme have joined a wide range of businesses, including graduate training schemes. A significant number of graduates have gone back to work for a family business or even started up their own businesses.
Upon successfully completing your course, you may undertake further professional development and training through Professional Pathways programmes. These are offered to our graduates for free, from our partner, QA.
Last updated Dec 2019
About the School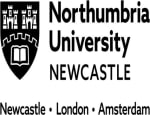 The University has its origins in the Rutherford College, founded in 1880. Today, by putting students at the heart of an outstanding experience, and with world leading research and award-winning partn ... Read More
The University has its origins in the Rutherford College, founded in 1880. Today, by putting students at the heart of an outstanding experience, and with world leading research and award-winning partnerships, Northumbria is a new kind of excellent university.
Read less