Program Description
In the era of Big Data, analytics is becoming a strategic necessity in virtually all areas of business and is an essential tool to drive real-time decisions, foster evidence-based decision-making and sustain competitive advantage. According to a recent ranking by US News and World Report, Market Research Analyst and Operations Research Analyst are in the top four Best Business Jobs of 2015, and Harvard Business Review claims Data Scientist is the 'sexiest job of the 21st century' with practitioners having rare and highly sought-after skills.
To meet the growing demand for graduates with analytics capabilities, the MSc Business Analytics degree equips you with the latest analytics tools to analyse and interpret data, forecast future trends, automate and streamline decisions, and optimise courses of action. Emphasis is placed on learning fundamental analytics techniques, such as statistical analysis, data mining, forecasting and regression, optimisation, simulation and spreadsheet modelling among others.
You will learn how to apply descriptive, predictive and prescriptive modelling techniques to help organisations improve performance, explore alternatives, and anticipate and shape business outcomes in a rapidly changing environment. Upon graduation, you will be ready to start a fast-track career in a variety of industries and sectors including airlines, manufacturing companies, energy, healthcare delivery, banking, marketing and government.
Students enrolled in the programme have the opportunity to work for real organisations, improve their consultancy skills and enhance their employability through the In-Company Student Consultancy Project, which bridges the gap between classroom learning and the real world. Students are also involved in a variety of activities, including case studies, team project work, guest lectures and industry visits.
Software demonstration workshops supported by IBM/ILOG are regularly organised to support the teaching of state-of-the-art analytics packages including IBM Watson Analytics, R, SPSS, Weka, MS Excel and VBA, as well as optimisation packages including Optimization Programming Language, IBM/ILOG, CPLEX and Simul8.
This programme is ideal for graduates with a good background in a quantitative area who are seeking to gain an in-depth knowledge of analytical and predictive modelling skills as well as management, communication and research skills.
About Kent Business School
Kent Business School has over 25 years' experience delivering business education. Our portfolio of postgraduate programmes demonstrates the breadth and depth of our expertise. Academic research and links with global business inform our teaching, ensuring a curriculum that is relevant and current. We are ranked as a top 30 UK business school for the standard of our teaching and student satisfaction. We also hold a number of accreditations by professional bodies.
Studying at Kent Business School (KBS) gives you the opportunity to increase your employability with real-life case studies, a student council and a business society. We have strong links to local and national organisations providing opportunities for projects, internships and graduate placements. The School attracts many high-profile speakers from industry and last year included visits and lectures from the staff of the Bank of England, BAE Systems, Barclays, Lloyds Insurance, Cummins, Delphi and Kent County Council.
Funding
Kent Business School has a wide range of funding opportunities for postgraduate students, which include scholarships, bursaries, the Double Loyalty Scheme for University of Kent undergraduates and the KBS Early Bird Scheme. The Early Bird equates to a 10% discount on tuition fees.
For more information on funding available from the University of Kent, please visit the Student Funding page.
Careers
You gain much more than an academic qualification when you graduate from Kent Business School – we enhance your student experience and accelerate your career prospects.
From the moment you start with us, our efforts are focused on helping you gain the knowledge, skills and experience you need to thrive in an increasingly competitive workplace.
In today's business climate employers are increasingly demanding more from new employees, we are therefore proud that they continually target our graduates for their organisations across the globe. Employers respect our robust teaching and reputation for delivering international business expertise, leading global research and an outstanding international learning experience.
Recent graduates have gone on to work for Barclays Capital, British Embassy, Gray Robinson PA and Holiday Extras.
To find out more about business analytics and future career prospects, see the following links.
- OR Society: British Society of Operational Research
- What is OR? Video and success stories
Professional recognition
Kent Business School is a member of the European Foundation for Management Development (EMFD) and the Chartered Association of Business Schools (CABS), and the Kent MBA is an Association of MBAs (AMBA) accredited programme. In addition, KBS have accreditations with The Association to Advance Collegiate Schools of Business (AACSB), The Chartered Institute of Personnel and Development (CIPD), The Chartered Institute of Logistics and Transport (CILT) and The Chartered Institute of Marketing.
KBS is a signatory of the United Nation's Principles for Responsible Management Education (PRME), which provides a global network for academic institutions to advance corporate sustainability and social responsibility.
Visit the MSc Business Analytics page on the University of Kent website for more details!
Last updated May 2019
About the School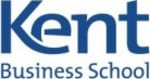 Kent Business School (KBS) is a leading Business School, ranked in the top 30 in the UK and is accredited by The Association to Advance Collegiate Schools of Business (AACSB) which places KBS within t ... Read More
Kent Business School (KBS) is a leading Business School, ranked in the top 30 in the UK and is accredited by The Association to Advance Collegiate Schools of Business (AACSB) which places KBS within the top institutions globally for business degrees, with only 5% of the world's Business Schools attaining this accreditation. Engaging teaching, world-class research, professional partnerships and an international community create an exciting atmosphere in which to learn, where innovation is encouraged and challenges welcomed.
Read less
Accreditations