MSc Business Analysis and Consulting
Program Description
Why this course?
The MSc in Business Analysis & Consulting has been developed to equip you with the practical, evaluative and analytical skills to allow you, as a future manager or consultant, to influence and develop strategy and performance within organisations.
You'll learn the key quantitative business analysis methods necessary to evaluate performance. In addition, you'll learn how to use business models to support the development of a strategy for organisations and to help them to monitor and measure strategic processes. Simultaneously, you'll develop the key skills of business consulting, which are applicable to any organisation.
You'll study
Compulsory modules include Foundations of Operational Research & Business Analysis, Quantitative Business Analysis and Managing Business Operations.
You'll also choose three optional modules from a range including Business Simulation Methods, Risk Analysis & Management and Business Information Systems.
Dissertation
MSc students undertake a three-month project, typically for an external organisation. This gives you the opportunity to apply the concepts and theories you've studied in the course.
Work placement
The apprenticeship scheme forms a vital component of this course. Many of our students spend an invaluable three weeks in January embedded in the analytical function of their host organisation.
Last year, more than 35 selected students worked with over 25 different organisations based all over the UK, including Capita, Department of Health and Tesco Bank.
The scheme has a highly competitive selection process, where the students with the strongest generic skills and academic capabilities are chosen for external placements.
In addition, many MSc projects are carried out for an external organisation. Students spend the three months from July to September working on a project of importance to their clients. The aim is to gain direct experience in applying the concepts and theories studied in the course.
Project clients include many major concerns, in fields ranging from aerospace to whisky distilling.
Project: Becoming an Effective Business Analyst
This takes place over both semesters and also involves the 'apprenticeship scheme'. Every year, case studies and challenging projects are presented to the students by various organisations such as Accenture, British Airways, RBS and Simul8, to name a few from last year.
Distance learning
The course can be done through distance learning. All classes are taught using the material presented via the internet so you can study when it suits you. Classes are supported by faculty members who also teach on the full-time course. They will guide and support discussion via discussion forums. This is a flexible degree and duration can vary.
Minimum durations are:
PgCert: 13 months
PgDip: 20 months
MSc: 26 months
Student competition
Every year, the best full-time MSc mark in the 'Becoming an Effective Business Analyst' module is recognised by the DSTL Prize. The prize involves a formal recognition by the department and an award of £100, which is kindly provided by the Defence Science and Technology Laboratory.
Entry requirements
MSc
second-class Honours degree, or equivalent, in business, economics, engineering or the social sciences
applications from those with other degrees are also encouraged.
PgDip
minimum of a pass degree, or equivalent, in an appropriate subject
subject to performance, students may transfer from the diploma course to the MSc
Do I need to know lots of mathematics or statistics to join the course?
The Business Analysis & Consulting course is designed to take students with a wide variety of first degrees. Although some quantitative analytical tools are taught and used during the course, only basic mathematical knowledge is necessary before starting the course. Many students in this course have first degrees in business, economics, engineering and the social sciences. However, we have students from other backgrounds as well.
English language requirements
If you're a national of an English speaking country recognized by UK Border Agency (please check most up-to-date list) or you've successfully completed an academic qualification (at least equivalent to a UK bachelor's degree) in any of these countries, then you do not need to present any additional evidence. For others, the department requires a minimum overall IELTS score of 6.5 (with no individual component below 5.5 (or equivalent)). Pre-sessional courses in English are available.
If you are from a country not recognised as an English speaking country by the United Kingdom Border Agency (UKBA), please check English requirements before making your application.
Pre-Masters preparation course
The Pre-Masters Programme is a preparation course for international students (Non-EU/UK) who do not meet the entry requirements for a Masters degree at University of Strathclyde. The Pre-Masters programme provides progression to a number of degree options.
To find out more about the courses and opportunities on offer visit isc.strath.ac.uk or call today on +44 (0) 1273 339333 and discuss your education future. You can also complete the online application form. To ask a question please fill in the enquiry form and talk to one of our multi-lingual Student Enrolment Advisers today.
Careers
The skills you'll learn on the MSc make you very marketable to potential employers.
We've very good links with business and have hosted recruitment events for many companies, including Barclays Wealth, British Airways, Deloitte, Morgan Stanley, Rolls Royce, Sopra and SIMUL8, to name a few.
Last updated Sep 2019
About the School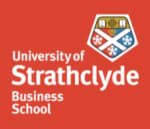 Strathclyde Business School(SBS)is a pioneering, internationally renowned academic organisation that shapes anddevelops the business minds of tomorrow. Strathclyde is one of a small percentage worldwi ... Read More
Strathclyde Business School(SBS)is a pioneering, internationally renowned academic organisation that shapes anddevelops the business minds of tomorrow. Strathclyde is one of a small percentage worldwide to be triple accredited, holding accreditation from the international bodies, AMBA, AACSB and EQUIS.
Read less
Glasgow ,
Athens ,
Zürich ,
Singapore ,
Dar es Salaam ,
Manama ,
Kuala Lumpur ,
Petaling Jaya ,
Muscat ,
Muscat ,
Dubai ,
Abu Dhabi ,
Milan ,
Munich ,
Beijing ,
Toulouse
+ 15 More
Less