MSc Bioinformatics and Computational Genomics
Home ›
MSc ›
MSc Bioinformatics and Computational Genomics
Program Description
MSc Bioinformatics and Computational Genomics
Bioinformatics is developing software and algorithms to interrogate 'Big Data', now at the heart of medical research, discovery and practice.
The past decade has seen enormous advances in molecular and biomedical technology resulting in the 'omics' revolution.
WHAT'S INVOLVED?
You'll be looking at the big data to find patterns that others can't see, gaining access to data sets that have not yet been analysed.
You'll discover results that translate to the real world, through commercialisation or clinical trials to tackle diseases.
You'll use your vision to find unique solutions to medical problems, and by the end of the degree, you'll be ready to work within a multidisciplinary team with bioinformaticians, biologists and clinicians.
WHY QUEEN'S?
You'll be involved with our Centre for Cancer Research and Cell Biology, who work with partners around the world in developing cancer treatments and pioneering advances in patient care.
The Centre has an international reputation for successful dissemination and application of cutting-edge research, knowledge transfer and the commercialisation of research ideas and innovations.
ABOUT YOU
You might be a computer scientist or mathematician looking to cross over into life sciences and medical research, or come from a biomedical background but keen to acquire new skills.
You are creative, curious and tenacious and like looking at things from a different angle.
COURSE DETAILS
A fascinating and challenging set of subjects, this Masters degree will provide students with a background in computational or life sciences, to move across to an exciting new area of discovery, technology and applications.
You'll begin with an introductory short course (two weeks at the beginning of the first semester) in Cell Biology, followed by modules in:
Digital Pathology
Applied Genomics
Analysis of Gene Expression
Genomics and Human Disease
Scientific Programming and Statistical Computing
Biostatistical Informatics
Research Project: Dissertation
We provide a broad learning base and offer training in open-source programming languages commonly used in academia and industry.
The research projects are mainly split between the Centre for Cancer Research and Cell Biology, and the Centre for Experimental Medicine. You'll be working with supervisors who are actively conducting research into the causes and treatments of inflammatory disease and cancer. There are also opportunities to work on research projects with our industrial partners.
ENVIRONMENT
You'll be taught by active researchers including several biologists, one pathologist and two mathematicians/ statisticians. We also have teaching input from our industrial partners.
During the research projects, you may have the opportunity to work alongside PhD students in open-plan environments on-campus, but the course is flexible.
ASSESSMENT & FEEDBACK
Assessment for the modules will be based on 100 percent coursework/in-class tests/dissertation. Students who pass all of the taught modules but who fail to achieve a mark of at least 50 percent in the dissertation are eligible for the award of a PG Diploma.
LEARNING AND TEACHING
We provide a range of learning experiences which enable our students to engage with subject experts, develop attributes and perspectives that will equip them for life and work in an advanced society making use of innovative technologies.
Across a combination of morning and afternoon classes, examples of the opportunities provided for learning on this course are lectures, practical experiences, E-Learning technologies, Self-directed study and added value qualifications to enhance employability.
ENTRY REQUIREMENTS
A 2.1 Honours degree or an equivalent qualification acceptable to the University of a Natural Science subject, Mathematics, Computer Science, or a relevant medical subject (eg Genetics, Molecular Biology, Biomedical Sciences). The programme is open to graduates in computer science, life sciences, physics or statistics.
ADDITIONAL INFORMATION FOR INTERNATIONAL STUDENTS
International students (for whom English is not their first language), must be able to demonstrate their proficiency in English in order to benefit fully from their studies. Non-EEA nationals must also satisfy UK Visas and Immigration (UKVI) immigration requirements for the English language for visa purposes. Evidence of an IELTS* score of 6.5, with not less than 6.0 in any component, or an equivalent qualification acceptable to the University is required (*taken within the last 2 years).
For more information on English Language requirements for EEA and non-EEA nationals see: go.qub.ac.uk/ If you need to improve your English language skills before you enter this programme, our partner INTO Queen's University Belfast offers a range of English language courses. These intensive and flexible courses are designed to improve your English ability to entry to this programme.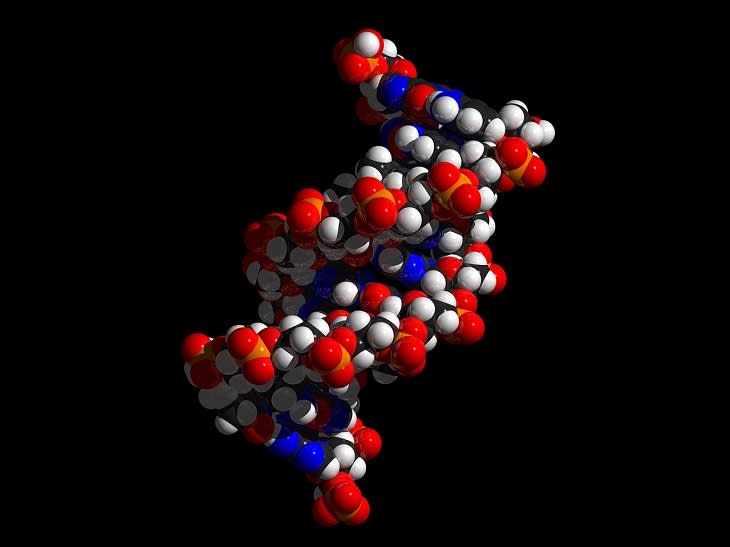 CAREER PROSPECTS
The rapid development of 'omics' and the explosion of molecular data available across medicine and life sciences, has meant that individuals with experience in this field are highly sought after.
CAREERS
Typical careers might involve working or undertaking research in the Biotechnology, Pharmaceutical and Diagnostic Industry, in medical research centres and in academic institutions.
What types of jobs do students go on to do after finishing the MSc Bioinformatics and Computational Genomics?
Many of our students go on to pursue further PhD study in Bioinformatics at Queen's and further afield. Others go on to work in a variety of roles in both the private and public sector here in Northern Ireland and internationally. The following are some of the jobs they have taken on:
Bioinformatician at Belfast Health and Social Care Trust
Application Scientist at Dotmatics
Network and Security Engineer at Darktrace
Junior Bioinformatic Scientist at Almac Group
Bioinformatician at Fios Genomics Ltd
Biomedical Scientist and Junior Bioinformatician, BioKinetic Europe
FIELD TRIPS
We regularly head off to places to visit our local industrial partners such as Almac Diagnostics and Analytical Engines.
Queen's postgraduates reap exceptional benefits. Unique initiatives, such as Degree Plus and Researcher Plus bolster our commitment to employability, while innovative leadership and executive programmes alongside sterling integration with business experts help our students gain key leadership positions both nationally and internationally.
FEES & FUNDING
There is a range of funding and scholarship options available to those considering study at Queen's.
Postgraduate loans
The Department for the Economy will provide a tuition fee loan of up to £5,500 per NI / EU student for postgraduate study.
A postgraduate loans system in the UK offers government-backed student loans of up to £10,609 for taught and research Masters courses in all subject areas. Criteria, eligibility, repayment and application information are available on the UK government website.
International Scholarships
Information on scholarships for international students, is available at http://www.qub.ac.uk/International/International-students/International-scholarships/.
Last updated Jul 2019
About the School

The Faculty of Medicine, Health & Life Sciences at Queen's University Belfast has a reputation for excellence in education and research - a reputation which is reflected in our position in the top ... Read More
The Faculty of Medicine, Health & Life Sciences at Queen's University Belfast has a reputation for excellence in education and research - a reputation which is reflected in our position in the top ten universities in the UK for Research Intensity.
Read less