Program Description
Course Overview
Worldwide growth in the global banking sector and the increasingly complex financial markets has furthered the demand for professionals with specialist skills and competencies such as thorough understanding of the principles and techniques in global financial markets, and an appreciation of the role of risk management in complex financial institutions.
This innovative postgraduate programme is specifically designed to equip graduates looking to pursue careers in corporate finance in large financial and non-financial institutions, corporate financial services, financial regulatory agencies, wealth management and investment. The compulsory and optional modules of this exciting programme cover a very wide range of specialised areas from which you will gain a thorough and in-depth knowledge of the most current developments in the global financial markets and institutions, investment and wealth management. The module syllabuses are designed to develop your quantitative analysis skills, enabling you to critically analyse financial investment proposals and empirical applications of corporate finance. These skills are deemed crucial for a successful career in the banking and finance sector.
All the Finance based Masters programmes within the School of Management have full access to the Financial Times online and the opportunity to learn and carry out practical work in our dedicated, state-of-the-art Bloomberg Financial Lab. The virtual financial platform allows you to access and engage with live market data by applying practical evaluation and financial modelling. The programme also offers you an opportunity to gain the Bloomberg certificate - Bloomberg Market Concepts (BMC), which is widely recognised in the banking and financial industry.
Learning & Teaching
You will be taught by academically qualified and enthusiastic staff with research and consultancy experience and links to industry. Your high-quality learning experience comprises lectures and discussions supported by group work, presentations, statistical computer labs and case studies. All modules are also supported by Moodle, the virtual learning environment.
There is a commonly shared spine within these programmes which overlaps with existing Masters level programmes within Cardiff School of Management. Consequently, students will, for some modules, be taught with students on the MBA and MSc Financial Management programmes. The teaching team consider this a strength of the portfolio.
Employability & Careers
The demand for highly skilled and knowledgeable finance professionals is now more global than ever before. No longer are London and New York the only homes for large multi-national international financial businesses and institutions. These potential employers are now additionally located in the Middle and Far-East and a postgraduate student is almost as likely to find their first job in Dubai, Bahrain or Shanghai as in the traditional centres.
This demand has been instrumental in designing this challenging suite of programmes. In order to maximise employability, the programme learning outcomes are geared towards supplying students with the knowledge, skills and understanding that the finance industry requires. A key component of this is the module "Current Issues in Accounting, Banking & Finance".
Entry Requirements
Applicants should meet one of the following:
Possess, or expect to obtain, an undergraduate degree or equivalent, in a relevant area (Accounting, Economics or Finance) with a minimum of a 2:2 classification. Students with a general Business Studies degree with a relevant pathway or substantive appropriate module coverage will be considered on a case by case basis;
Have a minimum of five years relevant work experience in the field of finance;
Hold a suitable professional qualification from an appropriate professional body. In some instances, those with higher level professional qualifications may be exempt from specific taught modules. Such exemptions would be discussed on a case by case basis with the Programme Director.
In general terms, graduates from non-financial disciplines will not normally have the pre-existing skills set to succeed on the programme BUT such students are welcome to apply and such applications will be viewed on an individual basis.
Last updated Oct 2019
About the School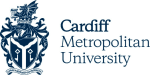 Located in an exciting, modern European capital city, Cardiff Metropolitan University is a global university. We are continually investing in our students' future and provide education and training op ... Read More
Located in an exciting, modern European capital city, Cardiff Metropolitan University is a global university. We are continually investing in our students' future and provide education and training opportunities that are accessible, flexible and of the highest quality to students from over 140 countries worldwide.????
Read less