Program Description
The MSc Banking and Finance degree is taught within Middlesex University's Business School where we deliver high-quality teaching and research, and provide a supportive learning environment, helping students to achieve excellent academic results.
With immense power to affect organisations, economics and the day-to-day lives of everyday people, our banks and financial systems play a vital role in maintaining stability throughout the world. A career in this sector is filled with exciting and important challenges to right the wrongs of the recession and develop new innovative ways to do business.
Why Study MSc Banking and Finance at Middlesex University Dubai?
This programme features the advanced learning which is needed to embark on a stimulating career in the financial sector, with an emphasis on international systems, banking institutions and securities markets to provide a relevant and contemporary edge in today's competitive jobs market. Students can expect to not only learn the advanced concepts behind banking and finance but the practical ways in which they can use their knowledge within their profession.
FRM Academic Partner with the Global Association of Risk Professionals (GARP)
Middlesex University Dubai's MSc Banking and Finance have been awarded the status of FRM Academic Partner with the Global Association of Risk Professionals (GARP). GARP is the world's leading professional organisation for risk managers and sets the global standard in professional certification with the Financial Risk Manager (FRM) certification. The FRM programme is rigorous and well respected across the globe. By demonstrating expertise and commitment to better risk management practices, certified FRMs stand apart in their respective organisations.
Risk management is one of the most dynamic fields in financial services and by aligning the curriculum with GARP, students can undertake two GARP examinations to achieve the professional FRM (Financial Risk Manager) certification. This shows employers that the candidate is well prepared to succeed in this challenging field.
GARP's Academic Partner institutions represent the best in financial education around the world. In addition to being recognised as an academic partner, GARP will provide six students and one faculty member with a scholarship towards the FRM Part I exam, along with many other benefits.
Programme Content
The MSc Banking and Finance programme will offer both full time and part-time study modes, with the latter being run over 2 years. The programme will consist of six core modules and a dissertation. Two taught modules will be worth 30 credits and be taught over the full academic year while the other four will be 15 credits and taught on a term only basis. The dissertation will carry 60 credits. Yearlong modules will provide students with more time to assimilate the subject matter in each module. This will help students, particularly, in those modules with large quantitative content.
Module and programme information is indicative and may be subject to change.
Dissertation (60 Credits) - Compulsory
Applied Corporate Finance (15 Credits) - Compulsory
International Risk Management (15 Credits) - Compulsory
International Financial Regulation (15 Credits) - Compulsory
International Financial Markets (15 Credits) - Compulsory
Financial Econometrics (30 Credits) - Compulsory
Banking and Financial Institutions (30 Credits) - Compulsory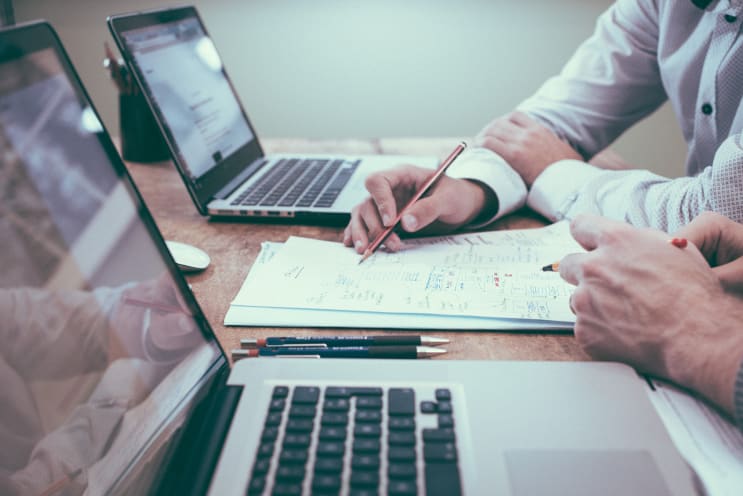 Helloquence / Unsplash
Teaching
In order to motivate students and facilitate retention and progression, taught modules will contain a mix of assessment components, both summative and formative. These might include in-class tests, computer-based assignments, essays, case studies, group presentations/assignments and final unseen examinations. The use of summative assessment at various stages of the programme will encourage students to consolidate their understanding.
There will be dissertation workshops on a range of research related topics, such as the structure of a Masters dissertation, identifying a topic, research tools available on the internet (sites where data and academic papers can be downloaded), developing and writing a research proposal, doing an applied econometrics project, and how to write a literature review. With guidance from their supervisor, students will be required to prepare a detailed review of the literature, proposed methodology and sourcing of data. This will be submitted to supervisors after the year-end examinations.
Entry requirements
MSc Entry requirements for Banking and Finance
Normally a second class honours degree or above from a UK university in the field of finance or banking, economics, accountancy or business studies or Equivalent International Degree.
First degree must include an applied quantitative element of statistics, mathematics, engineering, physics, computing or science.
No Work Experience Required.
English Language Requirements (Postgraduate)
All programmes at Middlesex University Dubai are taught in English and applicants with previous education outside of English-speaking countries (such as the UK, the United States, Canada, England, Ireland, Australia, New Zealand), must demonstrate English language proficiency as follows:
IELTS Academic: 6.5 (minimum 6.0 in each band)
TOEFL Internet-based: 87 (21 in listening & writing, 22 in speaking and 23 in reading)
PearsonPTE Academic: 58
PearsonPTE General: Level 4
Future Careers and Employability
The MSc Banking and Finance programme is designed to allow students whose career choices lie in the banking and financial services sector to develop their analytical skills, acquire a body of knowledge, and be exposed to the frontiers of the subject. Potential careers span a wide range, including investment banking, corporate banking, financial regulation, investment management, hedge fund management, the equity, bond and foreign currency markets, corporate treasury management, derivatives and risk management, or Islamic banking.
Middlesex has strong links with regional employers. Our industry partners offer internships and placement opportunities, give visiting lectures, and field visits and attend our Careers Day each year. Our Careers and Employability Service offers students a range of support both while they are studying with us – and after they have graduated.
Last updated Dec 2020
About the School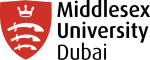 Middlesex University is a dynamic university with a reputation for innovation and excellence in teaching and research. Middlesex University Dubai is the first overseas campus of the internationally re ... Read More
Middlesex University is a dynamic university with a reputation for innovation and excellence in teaching and research. Middlesex University Dubai is the first overseas campus of the internationally renowned Middlesex University in London. The campus, which opened in January 2005, has over 3,000 students from over 100 nationalities and offers undergraduate and postgraduate programmes in a wide variety of subject areas. We are a truly global university committed to meeting the needs and ambitions of a culturally and internationally diverse range of students, by providing challenging academic programmes underpinned by innovative research, scholarship and professional practice. We prepare our students to be professional, skilled individuals fitted for the modern world, committed to lifelong learning and able to contribute to the communities in which they live and work.
Read less