MSc Artificial Intelligence and Data Science
Home ›
MSc ›
MSc Artificial Intelligence and Data Science
Program Description
Course Overview
Data is one of the 21st century's most valuable commodities. Understanding how to analyse, validate and interpret it to inform decision making are key skills in just about every walk of life. Nationally, there is a widely recognised shortage of qualified Artificial Intelligence (AI) and data scientists to meet the needs of the industry.
This course is will equip you with the skills and professional insight you need to launch a career in this fast-growing sector. The programme is aimed at STEM (science, technology, engineering and mathematics) and non-STEM graduates, who want to develop their digital skills. It's also suitable for people who are looking to upskill and improve their career prospects.
Experience in programming is not required – and you may be eligible for a bursary, worth £10,000.
You'll cover topics such as, programming, statistics, machine learning, big data, data visualisation, computer vision and the ethical and legal responsibilities of using data. Learning is delivered online and on-campus through a series of bespoke taught modules. In the third semester, you will do an academic dissertation or an industrial placement, where you will apply your knowledge to real-world problems, using data science and AI solutions. The University has teamed up with a range of employers to offer internship opportunities to students.
At the end of the course, graduates will have developed key competencies in AI and data science, including programming, data visualisation, problem-solving and data interpretation.
You will be able to apply AI and data science techniques to real-world problems; critically evaluate AI and data science methodologies; plan, design and carry out empirical research, and interpret, present and communicate the outcomes of data science and AI solutions.
The course combines expertise from Departments across the Faculty of Science and Engineering, including Computer Science and Physics and Mathematics. You'll have access to VIPER – one of the most powerful high-performance computers in the Higher Education sector. Our Computer Science research is ranked 5th in the UK for impact.
Bursaries
The University has 15 scholarships, worth £10,000 each, to support widening participation students undertaking full-time study in 2020/21.
The scholarships will be prioritised for women, black and disabled students and are being funded by the Office for Students (OfS), Department for Digital, Culture, Media and Sport (DCMS), Department for Business, Energy and Industrial Strategy (BEIS) and the Office for Artificial Intelligence (OAI).
Hull graduates will also qualify for the Graduate Scholarship scheme. If you have graduated with a full undergraduate degree from Hull, you will automatically receive £3,000 towards your Masters' tuition fees.
Final validation pending
We regularly review our courses to make sure they continue to meet our academic standards. Any changes to courses go through a re-validation process. 'Final validation pending' means that we intend to offer this programme, but it hasn't received final University approval yet. Please call our Admissions Service on 01482 466850 for confirmation that the course is approved and will be running.
What you'll study
Key areas of study for the programme will include concepts and methodologies related to AI, data science and data analytics.
The programme will begin with an intensive module in programming skills, where you will learn to code from scratch, to ensure everyone is prepared to undertake the data science and AI modules that follow.
Core programming skills and techniques, including designing and coding applications, and the important principles of code design and development.
Data science tools and techniques, including the principles of data science, data analysis, visualisation and interpretation, and the use of "big data".
Artificial intelligence tools and techniques, including problem-solving, knowledge representation, machine learning, computer vision, human-computer interactions and (mis) information diffusion.
Ethical computing and data science, exploring the ethical, legal, social and professional frameworks in which data scientists must operate, in business and society.
The application of AI and data science in research and industry
You will take one AI and one data science module in trimester 1, together with the programming module.
In trimester 2, further AI and data science modules will allow you to develop your skills and knowledge and prepare for your dissertation by exploring case studies and developing a research proposal.
The dissertation project will be based either with one of our industry partners, solving real-world data science or artificial intelligence problems, or in a disciplinary area relevant to your background and/or career goals.
The University is working with a range of regional partners, including: Humber Outreach Partnership; Spencer Group; J.R Rix & Sons; KCOM; The Deep; Lampada Digital Solutions; Optalysys and C4DI to offer internships with real-world business projects.
How you'll learn
Delivery of the core content will take place online. Face-to-face sessions will focus on problem-solving, group work and the application of core knowledge, and allow the use of the University's computer science facilities, including our high-performance computer cluster, Viper.
On-campus teaching will be locked into a limited number of days per week and fixed throughout the course. You will be encouraged to bring your professional and learning experiences to your degree, and to work with students of different experiences to maximise the benefits of the programme.
There will be online support to help with the transition to postgraduate study, incorporating topics such as returning to study, expectations, the language of postgraduate study, and time management.
Learning, teaching and assessment will be characterised by diverse assessment types and avoidance of recall-based timed examinations. You will be allocated a tutor to support your academic development.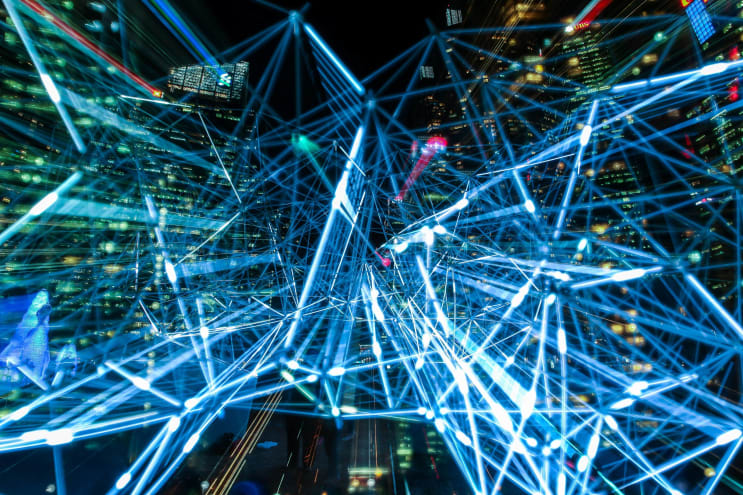 Your future prospects
The integration of our business partners in the design and delivery of the programme will place a key focus on employability for graduates of the programme. Employability, and the evidencing of developing digital skills, will be embedded throughout the programme, with additional support from the Careers, Entrepreneurship and Study Abroad service at the University. The course will prepare you to work as a data scientist in a wide range of industries, or progress to further study in a broad range of disciplines.
Fees and funding
Home/EU:
UK and EU students can take out a Master's Loan to help with tuition fees and living costs. They provide up to £11,222 for full-time and part-time taught and research Masters courses in all subject areas.
International:
International applicants may need to pay a tuition fee deposit before the start of the course.
Artificial Intelligence and Data Science Bursaries
The University of Hull has been awarded Government funding to offer a limited number of bursaries, worth £10,000 each, to support widening participation students.
Graduate Scholarship
The University of Hull is pleased to offer graduates progressing from undergraduate to postgraduate taught study a £3,000 scholarship towards the cost of their tuition fees.
UK and EU Scholarships and Bursaries
The University offers a range of scholarships to help you with your studies.
Entry requirements
As a conversion MSc, this programme has been specifically designed to be accessible to students with a wide variety of non-computational backgrounds. Applicants with a 2.2 Undergraduate degree in any subject that includes a numerical component, or equivalent industrial experience, are invited to apply.
International students
If you require a Tier 4 student visa to study or if your first language is not English you will be required to provide acceptable evidence of your English language proficiency level.
This course requires academic IELTS 6.0 overall, with no less than 5.5 in each skill. See other English language proficiency qualifications accepted by this University.
If your English currently does not reach the University's required standard for this programme, you may be interested in one of our English language courses.
Visit your country page to find out more about our entry requirements.
Last updated Jul 2020
About the School
The University of Hull has been changing the way people think for 90 years. Our motto, Lampada Ferens, translates as 'carrying the light of learning', and over the years, we've shared that light with ... Read More
The University of Hull has been changing the way people think for 90 years. Our motto, Lampada Ferens, translates as 'carrying the light of learning', and over the years, we've shared that light with thousands of people from across the world.
Read less