MSc Architecture and the Sustainable Environment
Home ›
MSc ›
MSc Architecture and the Sustainable Environment
Program Description
The MSc in Architecture and Sustainable Environment (MASE) is a taught course aimed at professionals and academics worldwide with an interest in sustainability in the built environment, including architects, engineers, geographers, surveyors, historians, and urban designers.
Overview
The MSc is offered by Centre for Architecture and Sustainable Environment, a new research center in the Kent School of Architecture that promotes a cross-disciplinary approach to research in the field of sustainability in the built environment, bridging the traditional boundaries between the arts and the sciences, research and practice.
The course content ranges from the development of the design skills and the technical and scientific understanding required to develop sustainable solutions for new and existing buildings, the analysis of historic buildings and past environment technologies, to a critical exploration of the historical and cultural context of sustainability and environmental design.
The course, which can be studied full-time or part-time, offers an academically rigorous and intellectually challenging learning environment, which aims to enhance career development within the field for professionals and academics. The over-arching aim of the programme is to provide participants with a systematic understanding of core and advanced areas of sustainable design through a combination of taught courses, research assignments, and project work. Students will be asked to conduct rigorous technical and historical research and to explore the practical application of their findings in the context of design and technology.
National ratings
In the Research Excellence Framework (REF) 2014, research by the School of Architecture was ranked 8th for research intensity and 8th for research output in the UK.
An impressive 100% of our research-active staff submitted to the REF and 88% of our research was judged to be of international quality. The School's environment was judged to be conducive to supporting the development of research of international quality.
Course structure
Modules
The following modules are indicative of those offered on this programme. This list is based on the current curriculum and may change year to year in response to new curriculum developments and innovation. Most programmes will require you to study a combination of compulsory and optional modules. You may also have the option to take modules from other programmes so that you may customize your programme and explore other subject areas that interest you.
Modules may include
AR827 - Principles of Environmental Design
AR828 - Rediscovery - Understanding Historic Buildings and Past Environmental T
AR829 - Monitoring and Modelling of Environmental Performance
AR830 - Sustainable Design Project
AR899 - Dissertation: Architecture and the Sustainable Environment
Teaching and Assessment
Assessment is mostly based on coursework, with presentations, case-study analyses, design proposals, essays, and the dissertation.
Programme aims
This programme aims to:
enable students to develop a systematic understanding of the effect of the built environment on the environmental performance and energy consumption of buildings, while optimizing comfortable conditions for the occupants
develop your understanding of the sustainability drivers for the built environment
develop your in-depth knowledge of the theoretical principles of low carbon design
develop the ability to analyze the environmental behavior of historic structures and the efficiency of past environmental technologies, using modern scientific methods
promote creativity in the integration of sustainable solutions in the built environment at different scales
enable you to develop skills for physical monitoring and digital modeling of the environmental and energy performance of buildings
provide you with the ability to work in multidisciplinary design teams
promote and support independent research skills.
enable you to develop the skills required for both autonomous practice and team-working.
support you, so that you can fulfill your full potential in the programme.
Learning outcomes
Knowledge and understanding
You will gain knowledge and understanding of:
the complexity of energy performance of buildings and their occupants' interactions
impact of the physical environment on the environmental and energy performance of buildings
fundamental concepts of building science and principles for low energy design, in relation to heating, cooling, ventilation, and lighting
a comprehensive, critical analysis of the environmental behavior of historic buildings and the associated environmental technologies
the range of techniques for analyzing the environmental and energy performance of buildings
A holistic approach that enables development of design strategies for low energy buildings, for both new as well as retrofitting developments, that are equally culturally and environmentally sustainable.
Intellectual skills
You develop intellectual skills in:
the ability to apply the skills needed for academic study and inquiry
the ability to develop analytical and critical skills in understanding the environmental and energy performance of buildings
the ability to synthesize information from a number of sources in order to gain a coherent understanding of theory and application in the relevant framework
the ability to resolve complex problems in developing low energy buildings.
Subject-specific skills
You gain subject-specific skills in:
the ability to develop strategies for low energy design for new and retrofitted building developments
the ability to produce technical analytical reports for the development of sustainable buildings
the ability to use appropriate monitoring techniques and software tools for evaluating the environmental and energy performance of buildings
the ability to use visual, verbal and written communication to present the analysis of design proposals
the ability to work in multidisciplinary design teams.
Transferable skills
You will gain the following transferable skills:
the ability to communicate effectively with a wide range of individuals using a variety of means
the ability to generate, analyze, interpret and present data
the ability to prepare critical arguments (written, visual and oral) based on thorough theoretical analysis and empirical research
the ability to work effectively individually as well as in a team
the ability to manage time and resources and prioritize workloads
the ability to take responsibility for your personal and professional learning and development (personal development planning and CPD).
Study support
Postgraduate resources
The School of Architecture studios includes a dedicated computing suite with a range of environmental construction software and a new digital crit studio. There is a fully equipped architectural model-making workshop for constructing models and large-scale prototypes.
Professional links
The School has excellent contacts with businesses and culture in the local area, including regional organizations such as the Kent Architecture Centre, Royal Institute of British Architects (RIBA), Kent County Council and Kent Design Initiative. The Sustainable Communities Plan is particularly strong in south-east England, making the region the ideal place in which to debate innovative solutions to architectural issues.
Kent also has excellent links with schools of architecture in Lille, Bruges, Rome, Bauhaus-Dessau, Beijing and, in the USA, Virginia, and California.
Academic study is complemented by a mentoring scheme organized in collaboration with the Royal Institute of British Architects (RIBA) and involving students in events with local practices.
Dynamic publishing culture
Staff publishes regularly and widely in journals, conference proceedings, and books. Among others, they have recently contributed to Architectural Research Quarterly; Architectural Review; Building and Environment; The Journal of Architecture; The World of Interiors. Details of recently published books can be found within our staff research interests.
Global Skills Award
All students registered for a taught Master's programme are eligible to apply for a place on our Global Skills Award Programme. The programme is designed to broaden your understanding of global issues and current affairs as well as to develop personal skills which will enhance your employability.
Entry requirements
A 2.1 honors degree (or equivalent), in architecture or related discipline in the built environment. Those without the degree or who come from other disciplinary backgrounds will be considered for entry on an individual basis but must be able to show a considerable period of experience at an appropriate level.
All applicants are considered on an individual basis and additional qualifications, and professional qualifications and experience will also be taken into account when considering applications.
English language entry requirements
The University requires all non-native speakers of English to reach a minimum standard of proficiency in written and spoken English before beginning a postgraduate degree. Certain subjects require a higher level.
Need help with English?
Please note that if you are required to meet an English language condition, we offer a number of pre-sessional courses in English for Academic Purposes through Kent International Pathways.
Research areas
Research Centres
KSA incorporates the Centre for Research in European Architecture (CREAte), which focuses on research in architectural humanities and design, and Centre for Architecture and Sustainable Environment (CASE), which promotes research in the field of sustainable architecture.
CREAte
The Centre provides a focus for research in architecture in the European context. Its emphasis is on the role and contribution of humanities to architecture and urban design in the context of urban and regional regeneration, nationally and internationally.
CREAte provides a platform for evening lectures by contemporary architects and scholars; hosting debates and events that are in the heart of architectural agenda of today.
The Centre builds upon its staff specialisms, interests and skills in the following areas: regional studies, contemporary architectural and urban theory and design, architectural history and theory (ranging from antiquity to contemporary European cities), sustainability, European topographies (landscape, urban, suburban and metropolitan) etc. Staff participate in the activities of AHRA – Architecture Humanities Research Association and are internationally published authors.
CASE
The Centre promotes research in the field of sustainable environment regionally, nationally and internationally.
Its research focus encompasses different aspects and scales of the sustainable built environment from the individual building to the urban block, promoting the wider environmental agenda and keeping the School at the forefront of research and development in the field. CASE also pursues research into the historical and cultural dimension of environmental design to foster links between the sciences, arts, and humanities. There is a strong interest in understanding the environmental behavior of historic buildings and the strategies originally deployed to manage the internal environment.
The Centre has already secured funding from various sources. This includes three EPSRC projects on climate change weather data for a sustainable built environment, sustainability of airport terminal buildings and design interventions in the public realm for affecting human behavior, and two TSB-funded projects on Building Performance Evaluation. CASE is also involved with the recent EPSRC large-scale network on Digital Economy Communities and Culture.
Staff research interests
Professor Gerry Adler: Deputy Head of School; Programme Director: MA Architecture and Urban Design (Canterbury and Paris)
Twentieth-century architectural history and theory, in particular in Great Britain and Germany; Heinrich Tessenow; architecture in its wider cultural and philosophical contexts; the place of the ruin in the modern architectural imagination.
Dr. Timothy Brittain-Catlin: Senior Lecturer in Cultural Context
Nineteenth and early-20th century English architecture and, in particular, the work of A W N Pugin.
Professor Gordana Fontana-Giusti: Professor of Architecture and Urban Regeneration
Contemporary architectural and urban theory, in particular, philosophy and its relation to architecture; perspective and its relation to architecture and the city; representation, conceptual art and the relationship between the arts and architecture; regeneration, public spaces, and sustainable urban design; urban landscapes, cities, and water.
Howard Griffin: Programme Director, Architectural Visualisation MA; Director of Recruitment, Marketing, and Admissions
Architecture and film; the representation and use of architecture in the film; the use of film and visualization in architecture; virtual architecture and digital space; looking at form and space in virtual worlds and cyberspace; the architecture and symbolism of Freemasonry in England.
Dr. Manolo Guerci: Senior Lecturer in Cultural Context and Design; Director of Graduate Studies
Secular architecture, particularly domestic, ranging from Early-Modern European palaces with emphasis on connections between Italy, France, and Britain in the 17th, 18th and 19th centuries, to post-war social housing estates; relations between European Modernism and traditional Japanese architecture; conservation of historic buildings, particularly 17th-century construction techniques in Rome.
Dr. David Haney: Senior Lecturer in Cultural Context and Design; Director CREAte Research Centre
The relationship between landscape and architecture considered from both professional and cultural perspectives; history of modern architecture and landscape; history of 'green' or ecological design; ecological concepts in German modernism.
Professor Marialena Nikolopoulou: Professor of Sustainable Architecture; Programme Director, Architecture and Sustainable Environments MSc; Director of CASE Research Centre
The comfort of complex environments; urban microclimate; occupant perception and use of space; sustainable design and rational use of energy in the built environment.
Dr. Giridharan Renganathan: Lecturer in Sustainable Architecture
Urban morphology and climatology (environmental design), with a specific interest in the urban heat island (UHI) effect; outdoor thermal comfort; summertime overheating in buildings; passive ventilation strategies; use of cool materials.
Michael Richards: Senior Lecturer in Design; Programme Director, MArch
Design studio pedagogy in the area of ethics; the variances between the physical and fictional relative locations of 'place' in cinema; the implications for an understanding of contemporary cities.
Dr. Henrik Schoenefeldt: Lecturer in Sustainable Architecture
History and theory of environmental design, in particular in 19th and 20th-century Europe and North America; architectural design in the context of the history and philosophy of science; history of glass structures for human occupation and horticulture; environmental design pedagogy.
Dr. Richard Watkins: Lecturer in Sustainable Architecture
Urban microclimate and the urban heat island, refrigeration, air movement, and air quality; daylighting; climate change; future weather data; building performance modeling and measurement.
Fees
The 2018/19 annual tuition fees for this programme are:
UK/EU: £7300 (full-time), £3650 (part-time)
Overseas: £15200 (full-time), £7600 (part-time)
For students continuing on this programme, fees will increase year on year by no more than RPI + 3% in each academic year of study except where regulated.
Last updated Sep 2018
About the School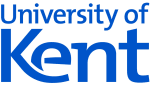 Kent School of Architecture is one of the most successful schools of architecture in the UK. Innovative programmes, studio-based teaching, professional links and excellent facilities combine to create ... Read More
Kent School of Architecture is one of the most successful schools of architecture in the UK. Innovative programmes, studio-based teaching, professional links and excellent facilities combine to create an inspirational learning environment.
Read less