Program Description
As a student on the programme, you will benefit from our research expertise and our links with industries that provide the foundation for work placement opportunities.
All students on this MSc will undertake a 30-week placement with an industrial context, either in Keele University's laboratories or at the industrial partner's premises, which will ultimately boost your employability skills.
The focus of this master's degree is very much on each student acquiring the scientific knowledge, the technical skills and the wide range of professional skills to enable them to start their career working with confidence in an industrial or international laboratory context.
This one-year master's programme (if full-time) aims to provide highly employable graduates who not only have a broad education in analytical sciences but also in the industrial context (commercial awareness and IP matters; science and technology transfer; entrepreneurship), together with a theoretical and practical understanding of the selected analytical techniques used in industry.
Course Structure
The MSc Analytical Science for Industry programme runs full time over one full year (September to September) with three semesters, Semester 1 starting in late September. The MSc Analytical Science for Industry programme totals 180-credits comprising six compulsory modules delivered across 3 semesters. The structure of the programme is designed to develop a sound understanding of analytical science techniques and methods, generic research skills (e.g. critical reading, thinking and reflective writing, scientific writing, scientific communication and project design), along with specific research skills (e.g. laboratory methods and data analysis and interpretation) and also with the perspective of industrial research. All this is in semester 1 before the student starts to work on their research project in semesters 2 and 3.
Academic Entry Requirements
It is expected that applicants will already hold an honours degree in a scientific discipline appropriate to the chosen research project area that includes a good basic understanding of analytical chemistry and instrumentation, although each application will be considered on an individual basis.
The minimum degree category for entry into this programme is a lower second class degree, in line with the 50% pass mark required for successful completion of this course.
Consideration will be given to candidates who do not meet these criteria but can evidence appropriate, alternative professional qualifications and/ or experience.
Students offered a place on the MSc Analytical Science for Industry course will be interviewed for a place at their preferred placement.
For a list of the placements offered each year, please contact the Programme Director, Dr Chrystelle Egger (Email: c.c.egger@keele.ac.uk)
English Language Entry Requirement For International Students
Applicants who have not had their secondary or tertiary education through the medium of English are expected to have attained the equivalent of an IELTS score of at least 6.5 from an IELTS provider, which is approved by Keele University. Applicants are invited to contact the University before taking the IELTS test.
Careers
The programme will enable all students to evidence professional experience which will significantly raise their employability potential.
Please view our student case studies - Jodie Wright and Richard Berrisford.
The University has a Careers and Employability team who can provide you with advice and guidance about your future career.
Last updated Nov 2019
About the School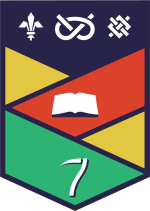 Whether you're considering a foundation course or an undergraduate degree, a master's or a PhD, Keele is a place where students thrive - we're proud to be joint No.1 in England for Course Satisfaction ... Read More
Whether you're considering a foundation course or an undergraduate degree, a master's or a PhD, Keele is a place where students thrive - we're proud to be joint No.1 in England for Course Satisfaction in the Guardian University League Table 2019, in addition to having been ranked No.1 in England for student satisfaction in the 2018 National Student Survey, of broad-based universities. We were also awarded Gold in the recent Teaching Excellence Framework.
Read less