MSc Accounting and Financial Management
Program Description
The MSc in Accounting and Financial Management delivers a rigorous examination of core accounting and financial management theories combined with a wide range of practical applications. You will work confidently with both numerical quantitative and qualitative accounting and financial management issues and case studies, utilising professional data sources such as the Bloomberg Professional Services Platform and DataStream.
This programme is professionally accredited by both the Association of Chartered Certified Accountants (ACCA) and the Chartered Institute of Management Accountants (CIMA). We also provide you with a Bloomberg Training Couse allowing you to complete the Bloomberg Market Concept Course.
At its core the MSc in Accounting and Financial Management is aimed to provide a solid foundation to develop the theoretical and technical skills in a number of subjects including contemporary areas such as multinational management accounting, corporate governance and sustainability, performance management, international financial reporting, financial management, contemporary issues in accounting practices, and strategy and globalisation and information management. The programme builds a rigorous understanding of the international business environment and future challenges with relevant real-world accounting and financial management problems and their efficient solutions.
Examples of where alumni from the course now include working as a finance officer at Campus Group in Birmingham, a Graduate Audit Associate with Grant Thornton in Manchester, as PhD students, or working on their ACCA/CIMA Exams.
How The Course Is Taught
We are using a wide variety of teaching methods including traditional lectures, small groups' tutorials and seminars, computer-based labs using Bloomberg and Thomson Reuters Eikon and Data Stream labs. We invite guest lectures (e.g., ACCA and CIMA Representatives, Former Graduate Students and local business owners and managers) to link our academic teaching to real business and professional practices. We have also some study trips to the New Vic Theatre, Bloomberg and Central Bank of England in London.
Teaching Facilities
Keele Management School is renowned for exceptional student satisfaction across our undergraduate and postgraduate programmes. Through our research led curriculum and passion for teaching we produce graduates that are intellectually curious about the application of knowledge. This enables our graduates to be highly employable and have successful careers within their chosen professions.
In summer 2019, we will be moving to a new multi-million-pound facility that will house both the Management School and state-of-the-art facilities for business collaboration and incubation in a Smart Innovation Hub - read more about this exciting development.
Assessment
We use mixed assessment methods to test students' attainment of learning the outcomes of our MSc programme. This includes 2-hour unseen exam, individual/group assignment/coursework, individual/group presentation, computer-based tests, and dissertation or applied company research project. These different types of assessments test students ability to frame a business problem, critically assess relevant literature, use different methodologies, present results in a coherent and logical manner, and to develop and enhance their communication and decision-making skills to solve management and business problems and to gain work experience from the real business life.
Academic Entry Requirements
Undergraduate degree in accounting, finance, economics or another business-related subject area, with at least a Second-Class Honours degree (2.2).
Students who have appropriate professional qualifications (e.g., ACCA, CIMA) or relevant work experience may also be considered.
Students with a good 2.2 (55% and above or overseas equivalent) with backgrounds outside of these areas (e.g., History or Pharmacy) may also be considered and are encouraged to contact the Course Director.
English Language Entry Requirement For International Students
IELTS 6.5 with a minimum of 5.5 in each component. The University also accepts a range of internationally recognised English tests.
The University also accepts a range of internationally recognised English tests.
If you do not meet the English language requirements, the University offers a range of English language preparation programmes.
During your degree programme, you can study additional English language courses. This means you can continue to improve your English language skills and gain a higher level of English.
Careers
The programme is chiefly designed to attract students interested in a wide range of careers in accounting and/or financial management in financial institutions including global banking, multinational firms and public organisations. It will also provide a sound foundation for an academic career in Accounting.
Studying this programme will enable you to further develop your intellectual, personal and professional capabilities. At Keele, we call these our ten Graduate Attributes and they include independent thinking, synthesising information, creative problem solving, communicating clearly, and appreciating the social, environmental and global implications of your studies and activities. Our educational programme and learning environment is designed to help you to develop further as a well-rounded postgraduate who is capable of making a positive and valued contribution in a complex and rapidly changing world, whichever spheres of life you engage in during and after your studies at Keele.
Last updated Nov 2019
About the School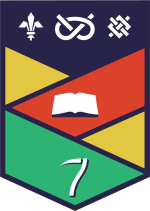 Whether you're considering a foundation course or an undergraduate degree, a master's or a PhD, Keele is a place where students thrive - we're proud to be joint No.1 in England for Course Satisfaction ... Read More
Whether you're considering a foundation course or an undergraduate degree, a master's or a PhD, Keele is a place where students thrive - we're proud to be joint No.1 in England for Course Satisfaction in the Guardian University League Table 2019, in addition to having been ranked No.1 in England for student satisfaction in the 2018 National Student Survey, of broad-based universities. We were also awarded Gold in the recent Teaching Excellence Framework.
Read less