MSc Accounting & Finance
Home ›
MSc ›
MSc Accounting & Finance
Program Description
Course Overview
The MSc Accounting and Finance programme is suitable for anyone wishing to acquire specialist knowledge within the realm of accountancy and finance, and who aspire to pursue a career in the financial sector, either as an analyst or accountant. This programme offers suite modules, core and optional, which will enable learners to choose some modules to suit their individual needs and interest.
This MSc is also suitable for individuals who aim to become professionally qualified accountants as it offers modules which are closely aligned to the Professional level syllabus of the Association of Chartered Certified Accountants (ACCA) qualification. By choosing a set combination of modules, learners can simultaneously cover key aspects of ACCA's Professional level syllabus.
All the Finance based Masters programmes within the School of Management have full access to the Financial Times on-line and the opportunity to learn and carry out practical work in our dedicated, state-of-the-art Bloomberg Financial Lab. The virtual financial platform allows you to access and engage with live market data through applying practical evaluation and financial modelling. The programme also offers you an opportunity to gain the Bloomberg certificate - Bloomberg Market Concepts (BMC), which is widely recognised in the banking and financial industry.
Learning & Teaching
You will be taught by academically qualified and enthusiastic staff with research and consultancy experience and links to industry. Your high quality learning experience comprises lectures and discussions supported by group work, presentations, statistical computer labs and case studies. All modules are also supported by Moodle, the virtual learning environment.
There is a common shared spine within these programmes which overlaps with existing Masters level programmes within Cardiff School of Management. Consequently students will, for some modules, be taught with students on the MBA and MSc Financial Management programmes. The teaching team consider this a strength of the portfolio.
Employability & Careers
The demand for highly skilled and knowledgeable finance professionals is now more global than ever before. No longer are London and New York the only homes for large multi-national international financial businesses and institutions. These potential employers are now additionally located in the Middle and Far- East and a postgraduate student is almost as likely to find their first job in Dubai, Bahrain or Shanghai as in the traditional centres.
This demand has been instrumental in designing this challenging suite of programmes. In order to maximise employability the programme learning outcomes are geared towards supplying students with the knowledge, skills and understanding that the finance industry requires. A key component of this is the module "Current Issues in Accounting, Banking & Finance".
Entry Requirements & How to Apply
pplicants should meet one of the following:
Possess, or expect to obtain, an undergraduate degree or equivalent, in a relevant area (Accounting, Economics or Finance) with a minimum of a 2:2 classification. Students with a general Business Studies degree with a relevant pathway or substantive appropriate module coverage will be considered on a case by case basis;
Have a minimum of five years relevant work experience in the field of finance;
Hold a suitable professional qualification from an appropriate professional body. In some instances those with higher level professional qualifications may be exempt from specific taught modules. Such exemptions would be discussed on a case by case basis with the Programme Director.
In general terms graduates from non-financial disciplines will not normally have the pre-existing skills set to succeed on the programme BUT such students are welcome to apply and such applications will be viewed on an individual basis.
7 Reasons to Study in the UK at Cardiff Metropolitan University:

Reason one – Graduate Employability
All courses at Cardiff Met have a focus on our students' future careers, and their employability. Our undergraduate programmes all include work placements, and we have a number of postgraduate courses with opportunities for one year internships. Our focus on student entrepreneurship helps our students to become highly employable graduates.

Reason two – Teaching Excellence and Student Satisfaction
Cardiff Met has achieved a silver rating in the Teaching Excellence Framework, and consistently receives high levels of student satisfaction. A number of our courses recently scored 100% in the latest National Student Survey.

Reason three – International Student Support
Cardiff Met prides itself on its International Student Support, and we've been ranked top in the UK 6 times over the last 10 years. We have a dedicated Global Student Advice Team that helps students from the minute they accept their offer at the university. From applying for their visa, finding accommodation, and meeting you at the airport when you arrive in the UK, to helping you settle into UK life, and offering academic skills classes, the team here takes the stress out of coming to study in a new country, and allows you to concentrate on your studies.

Reason four – Fantastic Student Facilities
Over the last few years Cardiff Met have made considerable enhancements in our student facilities, with £70 million of completed and planned investments. From state of the art workshops and studios, to world leading sports facilities and student centres, the university has everything you need to excel during your studies.

Reason five – A Great Student Community
With an active student's union, supporting student clubs and societies, along with sports teams and clubs for skills and abilities of all levels, Cardiff Met is a great place to get involved with all aspects of student life. Our on-campus accommodation provides students with a safe and friendly place to live, and the university was recently voted as having the Best Student Community in Halls in the National Student Housing Survey.

Reason six – The City of Cardiff
Not only has Cardiff been consistently named as the most affordable student city in the UK, it's also a fantastic place to live, and offers students a very high standard of living. With everything from entertainment, to shopping, from culture, to food, drink and events, Cardiff has something for everyone.

Reason seven – Study in Wales
You'll be studying in the country of Wales. Wales offers students the opportunity to obtain a UK degree that is recognised worldwide, in a friendly and beautiful environment. It's a great base to explore the rest of the UK during your studies, whilst discovering everything this unique country has to offer.
Last updated Oct 2019
About the School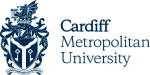 Located in an exciting, modern European capital city, Cardiff Metropolitan University is a global university. We are continually investing in our students' future and provide education and training op ... Read More
Located in an exciting, modern European capital city, Cardiff Metropolitan University is a global university. We are continually investing in our students' future and provide education and training opportunities that are accessible, flexible and of the highest quality to students from over 140 countries worldwide.????
Read less