MSc (Building) in Property Development and Management
Home ›
MSc ›
MSc (Building) in Property Development and Management
Program Description
Applications for 2017 are now closed
The Wits Real Estate Programme is the only one in South Africa that has been benchmarked by independent international academics (who are experts in the field) and judged as compared to similar programmes in Europe and North America. This enables Wits to offer a world-class education featuring internationally trained staff as well as some of the leading experts in the local market. The instructional spaces are modern and house state-of-the-art facilities. We offer you the opportunity to gain a real estate qualification at the doorsteps of the largest concentration of real estate employers on the African continent enabling you to start a career in the most sophisticated real estate market in Africa.
Career options
Property (or more appropriately, real estate) refers to land and buildings for use as homes, offices, shops, restaurants, warehouses, hotels, etc. It represents approximately half of the world's economic wealth. Studies in this area enable you to understand how to invest in it, how to manage it, how much to sell it for and how to develop it. It could also enable you to advise others how to use it. A degree in the property will enable you to be employed in both public and private sector by firms, which own, develop, use or manage real estate or act as advisors. You can also work for financial services institutions as well as firms that provide consulting services to the finance sector. The following are some of the key business areas in the real estate sector.
The curriculum
Postgraduate studies will enable you to obtain either a Postgraduate Diploma, an MSc in Building (with specialisation in Property Development and Management). The latter is accessible by way of coursework and a research report (the taught option), or by means of a dissertation (the research option). The Postgraduate Diploma is directed towards applicants with a three-year Bachelors degree, usually in a non-real estate discipline. Applicants with a BSc in Real Estate can also apply to study for the Postgraduate Diploma. The Postgraduate Diploma should enable applicants to study for an MSc by research. The taught MSc degree is directed towards applicants with an Honours degree in Real Estate, Economics, Finance, Commerce, Accounting, Building Technology, Civil Engineering and Planning. Direct entry to the MSc by research is allowed for candidates with Honours in Economics, Real Estate, Finance and Economics provided they can demonstrate proficiency in Econometrics and Research Methodology from their previous studies.
The curriculum of the Postgraduate Diploma covers 18-months of part-time time studies. The MSc covers one year of full-time studies and two years of part-time studies.
Why Wits?
Wits University has a reputation built on research and academic excellence. Wits are one of only two universities in Africa ranked in two separate international rankings as a leading institution in the world and is the only university in the country that features in the top 1% in the world in seven defined fields of research according to the 2007 ISI international rankings. In keeping with this tradition, we seek to become the leading institution in research and teaching of real estate in the world. We have thus gone out of our way to ensure the programmes measure up to the highest international standards in terms of coverage, instructional approaches and the quality of research training. Wits are one of the best universities in the world to study at if you want to be a global business leader. The inaugural Alma Mater Index, conducted by Times Higher Education, ranks the world's top tertiary institutions by the number of degrees awarded to CEOs of Fortune 500 companies. Wits are home to 16 NRF A-rated scientists, based on a stringent evaluation of an individual scientist's research record over five years. These scientists are international leaders in their disciplines.
Application and admission
Admission requirements For entry into the Postgraduate Diploma programme, you will need a BSc degree or equivalent. Entry into the taught MSc programme will require an Honours degree in real estate, economics, finance, commerce, planning, civil engineering or a related discipline. Entry into the research degree programme will require applicants have a Postgraduate Diploma or a BSc Honours degree, provided applicants have passed courses in Econometrics (or equivalent) and Research Methodology. Applicants will be required to submit a CV and official copies of academic transcripts. Research degree applicants will be required, in addition to the above, to submit a research proposal in an area covered by the School's research priorities.
Selection process Applications are closed at the end of October for enrolment in February of the following year. We will endeavour to process all applications and inform applicants of the outcome within two months of the close of applications. In exceptional cases, we may invite applicants whose profile does not fit the normal criteria for an interview to better judge their suitability. These interviews will take place in November. All applicants will know the outcome of their applications in December.
Last updated Jun 2019
About the School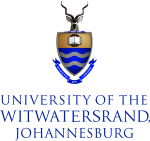 Wits is strategically located in Johannesburg, a world class city, with countless opportunities for students and staff to engage with and present solutions that will contribute to our country's knowle ... Read More
Wits is strategically located in Johannesburg, a world class city, with countless opportunities for students and staff to engage with and present solutions that will contribute to our country's knowledge-base and build our future. With its more than 130 000 graduates in its 91-year history, Wits has made and will continue to make its mark nationally and internationally.
Read less