MS in in Health Administration
Home ›
MSc ›
MS in in Health Administration
Program Description
Overview
The Department of Health Management and Systems Sciences designed the MSHA program to deepen knowledge of environments, processes, structures, and strategies that are driving disruption in healthcare. The curriculum has 3 main components:
Exploration of broad principles and key influencers of leading healthcare organizations.
Examination of evidence-based and data-driven frameworks for strategic leadership and effective management of healthcare organizations and issues.
Analysis of the external healthcare and policy environments that impact population and community healthcare management.
The MSHA program uses UofL's Population Health Leadership (PHL) Competency Model, a modified version of the National Center for Healthcare Leadership (NCHL) competency model. The PHL Competency Model has 27 competency domains. The competencies are grouped into four areas: (1) Management & Leadership, (2) Critical Thinking, Analysis, & Problem Solving, (3) Communication and Interpersonal Effectiveness, (4) Professionalism & Ethics.
The program is 57 credit hours, designed to be completed in two years.
Admission Requirements
The ideal candidate for admission to the Master of Science in Health Administration program has received the equivalent of a bachelor's degree or higher, can comprehend and communicate effectively in English, has the recommendations of at least three persons in a health-related or advanced education field, has performed satisfactorily on one or more standardized test, and is interested in pursuing a career in public health or a related field with a focus on managing health-related programs and organizations.
Applicants must apply online through the Centralized Application Service for Public Health (SOPHAS) at www.sophas.org followed by the Graduate School Office of Admissions (SIGS) http://louisville.edu/graduate/apply
Bachelor's degree from an accredited institution or its equivalent
Recommended minimum GPA of 3.0 on a 4.0 scale
Official transcripts of all degrees
Resume or curriculum vitae
One-page personal statement written by the applicant that is a clear, substantive description of his or her goals in public health and health care management, noting any professional or research experience.
Three letters of recommendation written within the last twelve months.
Official score from any of the following standardized tests: GRE, GMAT, MCAT, LSAT, or DAT. – This requirement is waived if the applicant has a terminal degree for a U.S. institution or has obtained and can provide a copy of the Confirmation of ECFMG® Certification (Educational Commission for Foreign Medical Graduates).
International applicants: Foreign credential evaluation of all degrees from non-U.S. institutions.
Admission interviews by the HMSS Health Leadership Committee are required and are in addition to your application for admission. An interview provides the HMSS Health Leadership Committee an additional source of information and perspective about your potential fit for the University of Louisville.
If candidates' primary language is not English, one of the following:

Test of English as a Foreign Language (TOEFL) exam with a minimum score of 90 (after conversion for test type)
International English Language Testing System (IELTS) with a minimum score of 6.5
Passing the exit examination for the advanced level of Intensive English as a Second Language Program at the University of Louisville
Degree from an accredited U.S. institution (requires provisional admission with an evaluation of English language competency and potential requirement to pass the exit examination for the advanced level of Intensive English as a Second Language Program at the University of Louisville)
Program Statistics
100% of matriculated students who completed their degree since Fall 2015.
100% of 2015-18 graduates reported job placement in the first three months of graduation.
Approximately 73% of our graduates find job placement in hospitals or health systems, 7% in medical clinics or physician practices, and about 13% in long-term care or home health agency.
The median salary for our graduates is $50,000.
Careers
Healthcare management is a broad field serving one of the largest and most essential industry segments in the U.S. and Canada. Management is needed in the multiple aspects of the industry which include: hospitals, nursing homes, physician's offices, pharmaceutical and device manufacturers, consulting, government and public policy, and many more. Healthcare management as a profession was recognized more than 50 years ago. Even then, the industry was complex. Leaders and administrators required a level of expertise and skills not normally attained at the undergraduate level. From the first CAHME accredited graduate program founded in 1932 until now, the master's degree is recognized as the essential first step toward an executive and managerial career in most healthcare organizations.
The UofL Department of Health Management & Systems Sciences (HMSS) recognizes the need to train and further educate a broad cadre of skilled leaders and managers to meet immediate and critical organizational and system-wide challenges, especially as major policy reforms propel widespread disruption across the entire healthcare delivery system. Because healthcare management is an information-intensive, team-based field that adopts any technology that helps get the job done, all required courses and required supporting courses ("selectives") include the use of data, information, team-based learning techniques, research methods, or technology, most more than one of these and many all four.
The US Bureau of Labor Statistics Occupational Outlook Handbook has identified the increasing "baby boomer" health care needs as driving higher demand for the health management occupation. Healthcare occupations and industries are expected to have the fastest employment growth and to add the most jobs between 2016 and 2026, as indicated in the most recent report from the U.S. Bureau of Labor. This field is expected to grow by 20 percent.
Last updated Jan 2020
About the School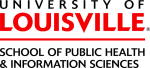 The University of Louisville is a state-supported research university located in Kentucky's largest metropolitan area. It was a municipally supported public institution for many decades prior to joini ... Read More
The University of Louisville is a state-supported research university located in Kentucky's largest metropolitan area. It was a municipally supported public institution for many decades prior to joining the university system in 1970. The University has three campuses. The 287-acre Belknap Campus is three miles from downtown Louisville and houses eight of the university's 12 colleges and schools.
Read less