Program Description
Become a specialist in taxation and advise businesses and individuals on tax planning, complex tax-related issues, and more.
With the demand for tax professionals higher than the supply, businesses and public accounting firms are actively recruiting individuals with an advanced degree in taxation.
Our 30-credit program can be completed in as little as one year and puts you on the fast track towards becoming a tax professional. You will learn the practical tax planning, research, procedures, and ethics that will place you ahead of the competition and help you find a job in one of the most intricate specializations of accounting.
Classes are held two evenings per week, so you can work a full-time job as you earn your degree – moving you closer to becoming a tax professional with a CPA. Plus, the MS in Taxation helps towards satisfying the 150-hour requirement for the New York State CPA exam and is led by experienced CPAs, senior IRS agents, and JD/LLMs.
Master the discipline that shapes Fortune 500 decisions and defines America's corporate landscape. The current demand for tax experts exceeds the supply. Take advantage of this affordable opportunity and jumpstart your career with Sy Syms' MS in Taxation program. Classes are conveniently held in Midtown Manhattan and fit around your busy schedule.
The Sy Syms Edge
Our flexible classes are catered towards the working professional.
Our comprehensive core curriculum builds a foundation for success in any business.
Our renowned full-time professors inspire you through academic excellence. Impressive adjuncts bridge theory with real-time business practice.
Our student body includes a diverse variety of professionals from every business sector.
Your classes will be small and personalized, allowing you to make lifelong business connections.
Course List
Contemporary Topics in Taxation
The primary objective of this course is for students to gain an understanding of contemporary and emerging topics in tax practice including discussion of landmark judicial decisions, tax regulations, administrative rulings, recent or contemplated changes in federal and state tax law, including tax reform proposals in all areas of taxation. Students will work with actual cases dealing with complex tax issues and emphasis will be placed on specific tax planning with respect to current developments. Topics will vary from term to term. Aside from expanding the tax knowledge acquired from other courses in this Master of Science in Taxation program, additional objectives are for the students to enhance their ability to keep abreast of current and significant developments in federal and state taxation, improve their skill of analyzing existing tax law and current developments from a planning perspective, increase oral presentation skills, as well as, technical tax memoranda writing skills. This Capstone course is intended to employ the students' mastery of tax research and technical knowledge learned throughout the program. Each student will be required to complete a well written, professional research paper on a current tax topic addressed during the program, utilizing the skills and experience gained in the program, in a deadline-oriented environment that will mimic the practice the student will encounter in a real-world tax research setting.
Corporate Federal Income Taxation
This course will introduce students to the U.S. federal income tax technical rules as well as the policy considerations of corporations (Subchapter C) and their shareholders and will compare and contrast corporate taxation to the taxation of other types of entities. We will examine the role of the corporate income tax and its consequences during the life cycle of corporations including formation, operation, distributions, liquidations, redemptions and an introduction to taxable and non-taxable acquisitions and reorganizations.
Deferred Compensation and Employee Benefits
This course will deal with issues around the areas of Qualified Retirement Plans, Other Tax-Favored Retirement Plans, Nonqualified Deferred Compensation, Equity-Based Compensation, and Welfare Benefit Plans. It will acquaint students with research materials available in the tax and employee benefits areas and develops their skills in researching issues through the effective use of these materials. Primary and secondary sources will be examined in-depth. Relevant judicial decisions, legislative histories, and administrative rulings will be analyzed.
Estate Tax and Gift Taxation
Principle issues of the estate and gift taxation. Topics include the definition of taxable gifts and exclusions and deductions; determination of the taxable estate of a decedent including problems with lifetime transfers; valuation issues; deductions from the taxable estate with special emphasis on property passing to a spouse; and transfers with retained interests. Reference is made throughout to planning issues relating to estate and gift taxation.
Ethical Tax Practice and Procedure
This course is intended to provide guidance and dialog on tax ethics and professional standards for tax practitioners, as well as a review of cases, practical source material, and resources to ensure that their practices are elevated and maintained at the highest ethical standards. Ethical conduct is the foundation of the tax profession. Tax practitioners are subject to many different standards and ethics rules, including AICPA enforceable tax ethics, Circular 230, the Internal Revenue Code, state licensing boards and other regulatory agencies, professional associations, and various other laws and regulations.
Federal Income Tax II
Income Tax II is intended to help students recognize key planning, compliance and ethical issues in the income taxation of partnerships, corporations, and estates and trusts. The course includes a study of the tax effects resulting from the formation, operation, and liquidation of business entities with some discussion on the "non-recognition" sections of the Internal Revenue Code as they apply to such entities and their owners. We address various topics, including accounting for taxes, compensation issues, the consequences of acquisition and transfer of partnership interests, compensation and distributions to partners and basis adjustments.
International Tax
In today's business environment, U.S. companies are rapidly expanding and competing in the global marketplace and more foreign companies are entering into the U.S. domestic marketplace. Given the existing level and the continual expansion of cross-border trade and investment, particularly in the age of electronic commerce, an understanding of international taxation is vital for every tax practitioner and business advisor. This course is designed to provide an overview of common international tax planning issues in which the U.S. tax system asserts taxing jurisdiction over cross-border activities and will focus on: a) Inbound Taxation: the U.S. taxation of non-resident aliens and foreign corporations with respect to their activities conducted within the territory of the United States; and b) Outbound Taxation: the U.S. taxation 3 of U.S. persons with respect to their activities conducted outside the territory of the U.S. Major subjects will include relevant provisions included in the Internal Revenue Code and in U.S. income tax treaties, sourcing rules for allocating income and deductions among several national taxing jurisdictions, extra-territorial taxation of U.S. citizens and enterprises realizing income in foreign locations (including the mechanics of the U.S. foreign tax credit), income tax incentives for exports, reallocation of income and deductions between U.S. and related foreign enterprises (i.e., transfer pricing), taxation of foreign persons with respect to their income derived from U.S. portfolio investments, from U.S. trade or business activities, and from U.S. real property investments.
Reorganization and Liquidations
This course provides a comprehensive examination of the principal U.S. federal income tax rules applicable to corporations and their shareholders governing the structuring or restructuring of a business enterprise. Transactions that will be covered include mergers and acquisitions, joint ventures, taxable and tax-free reorganizations, spin-offs, and post-merger integration. Emphasis will be placed on mastery of the technical rules and their practical application (including drafting of tax-related contract provisions). The objective of this class is to consider both (1) the technical federal income tax rules, (2) the underlying fundamental tax policy objectives of the federal corporate income tax rules and (3) the major tax planning considerations that must be addressed in corporate structuring.
State Taxation
State and Local Income Tax will offer an exploration of the constitutional limits on state taxing jurisdiction, the impact of the rise of attempts to impose non-physical presence jurisdiction to tax and a full review of the history of case-law resulting in the current ability of states to impose income taxes. An exploration of unitary and combined tax theories will be undertaken to permit an understanding of how state and localities have successfully broadened the base of taxation. A review of state personal income tax regimes will be investigated, including rules covering residency, domiciliary, and the ability of a state to reach and tax non-residents on income taxes on activities conducted within its borders.
Tax Research and Writing
This course will cover the full range of tax research techniques including statutory interpretation and legislative history, administrative interpretation including regulations, published rulings and letter rulings (including an analysis of the relative weight accorded to each), judicial authority (including use of citators and other means to check current status of decisional law) and computerized legal research. Problems and research projects will be assigned for work outside of class.
Taxation of S Corps and Flow-Throughs
This course will examine the following: What is and why elect to be an S corporation? Electing and maintaining S corporation status, S corporation requirements, advantages and disadvantages of S corporations, shareholder taxation, distributions, basis adjustments, terminating S corporation status, self-employment and payroll taxes for S corporation shareholders, among a host of other relevant S corporation topics.
At a Glance
Work towards the 150-hour requirement for the New York State CPA exam.
Master practical tax planning, research, procedures, and ethics.
Learn from experienced CPAs, senior IRS agents, and JD/LLMs.
Attend classes in the evenings just two nights a week.
Earn your master's in one year if you study full-time.
Last updated Feb 2020
About the School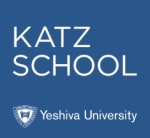 The Katz School at Yeshiva University gives students the opportunity to further their intellectual and professional pursuits and become a part of one of U.S. News and World Report's top 80 universitie ... Read More
The Katz School at Yeshiva University gives students the opportunity to further their intellectual and professional pursuits and become a part of one of U.S. News and World Report's top 80 universities in the United States.
Read less