Read more about this program on the school's website
Program Description
Read more about how BU is tackling the coronavirus crisis here
Prepare for a Career in Data Science
Be competitive in today's world of data science by combining theoretical knowledge with practical skills. Learn and master techniques for collecting, organizing, and analyzing data, and gain valuable experience defining and solving problems in practical settings.
Data science professionals need a diverse set of skills, from presenting the process and results of their analysis to a variety of audiences to organizing, leading, and working in multidisciplinary teams. The MSSP program will provide the training required for long-term success in your data science career.
Core professional knowledge
The MSSP program is centered on a foundational sequence of statistics courses designed to reinforce and extend your quantitative background while providing essential instruction in statistical theory and analytic methodology.
All MSSP students complete a course sequence that includes:
MA 677 (Conceptual Foundations of Statistics): This course is designed specifically for graduate students with quantitative backgrounds. The goal of the course is to provide an accelerated introduction to key topics in probability, mathematical statistics, linear modeling, time series, and non-parametric statistics.
MA 678/679 (Applied Statistical Modeling/Advanced Topics in Applied Statistical Analysis): This pair of courses covers essential statistical modeling and analysis topics. In the first semester, the emphasis is placed on classical topics that form the core of the working statistician's toolbox, while in the second semester, the focus broadens to introduce students to a variety of topics in modern statistical machine learning and data mining.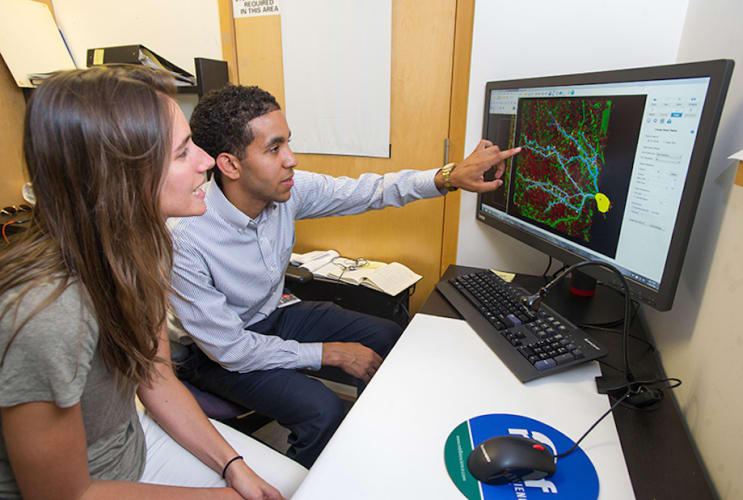 Learn through guided practice
The Statistics Practicum is the centerpiece of the MSSP program. This two-semester sequence (MA 675/676) has been developed specifically for the Statistical Practice program and is open to MSSP students only.
The goal of the practicum is to provide students with an environment that facilitates the development of the critical skills and experiences that are necessary for successful statistical practice and to integrate those skills with the background in statistical theory, methods, and applications that students learn in MA 677, MA 678, and MA 679.
The practicum begins with classroom training, focused on the development of skills in consulting, speaking, and writing, as well as the use of various statistical software packages. Students apply these skills in a within-university consulting practice that is led by faculty members and staffed by the students themselves. The live consulting projects provide working examples from which students gain practical experience in statistical practice. Students use this experience to assemble a portfolio of materials that demonstrates the knowledge and skills they have gained during their time in the program.
Along with the specially designed coursework, available only to MSSP students, the practicum provides:
Exclusive, team-based projects with industry partners.
Career development workshops and seminars focused on navigating a career in data science.
Training to sharpen writing, public speaking, and presentation skills.
A professional portfolio of work, showcasing for potential employers various consulting and collaborative experiences.
Opportunities to interface with working professionals through the Statistics@Work seminar series.
Gain practitioner insight
Throughout the year, the MSSP program hosts statisticians working in academics and in the industry as guest lecturers in the practicum. In addition to these program-specific presentations, MSSP students have numerous opportunities to meet working data science practitioners through a variety of university and local forums, including:
Colloquia organized by the BU Department of Mathematics and Statistics.
Boston Area Data Fairs.
ASA chapter meetings.

Big Data Developers An IBM-sponsored Big Data meetup group geared towards developers, data scientists, and all Big Data enthusiasts.
Data Visualization Recent meetups include a presentation by the recently launched Visualizing MBTA Data website (mbtaviz), hosted by the MIT Media Lab and sponsored by data visualization startup Bocoup, and an O'Reilly Media-sponsored developer's presentation of OpenRefine, a power tool for working with messy data, developed as Google Refine and recently open-sourced.
Greater Boston useR Group The R user group for Boston and New England.
and many more.
Last updated May 2020
About the School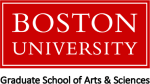 Welcome! Arts & Sciences is Boston University's largest academic division, the heart of a world-class research university. Our faculty in the Graduate School of Arts & Sciences are among the w ... Read More
Welcome! Arts & Sciences is Boston University's largest academic division, the heart of a world-class research university. Our faculty in the Graduate School of Arts & Sciences are among the world's most respected professors, researchers, and professionals in their disciplines. Our alumni are leading innovation and research and making an impact in their fields. Our campus is Boston, a city vibrant with history, culture, and diversity, and teeming with potential for connections and careers.
Read less