Read more about this program on the institution's website
Program Description

The Master of Science in Geography Program has, on average, 20 to 25 students in residence each year. The program requires a minimum of 30 credit hours (thesis option) or 36 hours (non-thesis option). Students taking the non-thesis option have to complete a comprehensive exam. With a faculty to graduate student ratio of 1:2 within geography, graduate students receive careful mentoring and advising.
All graduate students are required to take Geography 6201 (Geographic Thought and Methods) and Geography 6304 (Geographical Information Systems I). Additional coursework taken should be appropriate to the students' interests. Students are encouraged to submit research proposals at the end of their first year to be considered for funding from the Campbell Graduate Student Summer Research Awards. Learn more about our range of Graduate Courses.
The MS program in Geography trains young professionals in areas of human and physical geography, while making sure that students have a working knowledge of various geospatial techniques. The graduate program has four core areas of focus that reflect the research interests of our faculty:
Urban Environment
Development and Sustainability
Human Migration and Mobility
Applied Geospatial Techniques
In addition to these core interests, the geography faculty members also have regional expertise in North America, Latin America, South Asia, sub-Saharan Africa, the Middle East, and the Arctic.
Careers in Geography
Many of our master's students pursue rewarding careers in governmental and non-governmental institutions and in the private sector. Recent MS students are employed at the U.S. Department of State, the U.S. Office of Foreign Disaster Assistance (USAID), the National Geospatial-Intelligence Agency, the Brookings Institution, the U.S. Census Bureau, the National Geographic, and various local planning agencies. Other graduates from this Department have gone on to pursue PhDs in top graduate programs.
Department of Geography- Columbian College of Arts & Sciences from GW Arts & Sciences on Vimeo.
Interdisciplinary & Consortium Classes
Depending on the chosen field of specialization, students are encouraged to take electives from related programs and departments within the University. We have an excellent working relationship with many of the University's other programs, and students may find courses appropriate to their field of study from areas such as: International Affairs, Engineering, Economics, Public Policy, Public Health, Anthropology, American Studies, and Sociology. There is a limit to the number of classes allowed from outside the department, so students are encouraged to consult their advisors when choosing electives.
GW also has the advantage of being within the Washington, D.C. Consortium of Universities. Therefore, students can take associated courses in other departments at the University of Maryland, American University, Catholic University, Howard University, Georgetown, and George Mason. Again, there is a limit to the number of allowed consortium courses, so please consult your advisor before registering for a particular class.
Fellowships & Assistantships
The Geography Department has a number of graduate student assistantships as well as student "grader" positions. Applications for assistantships/grading positions are evaluated following admission to the program, and awards are made on the basis of academic qualifications. Awards are granted for one year, with the understanding that if assistantships are available and if the student maintains good academic standing, the award will be renewed for a second year.
Application Process
Applicants must first go through the university's general admissions process. The department does not accept direct applications, nor does it keep the required forms. Applicants who meet the Columbian Collge of Arts & Social Sciences' minimum requirements will be forwarded to the department for evaluation.
Fall Semester: April 1
Spring Semester: October 1
Please note: the Fall deadline for international students requiring a student visa is January 17; the Spring deadline is September 1.
The deadline for fellowship consideration for the Fall semester is also January 17. All fellowships begin in the fall semester.
Applications received and/or completed after the deadline will still be referred to the appropriate department for review by general admissions. Because of enrollment constraints, sometimes we are unable to review applications after the deadline.
Last updated Jul 2020
About the School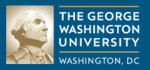 At GW's Columbian College of Arts and Sciences, research thrives, critical thinking is endemic, collaboration is constant, and real world training go hand-in-hand with learning.
At GW's Columbian College of Arts and Sciences, research thrives, critical thinking is endemic, collaboration is constant, and real world training go hand-in-hand with learning.
Read less