Program Description
The Climate Science and Solutions (CSS) Professional Science Master's program combines a foundation of climate science and sustainable systems studies with professional training and organizational skills to help graduates succeed in the growing climate industry.
Program highlights
18-month, non-thesis based program is designed to help students directly apply science and policy skills in organizational settings.
Students meet with faculty, industry professionals, and a career coordinator to refine their professional interests and develop a portfolio of their applied projects.
An international Advisory Board of professionals ensures the program is meeting the current needs of the growing climate industry and provides direct assistance to students in growing their professional network, securing internships and advancing in their career.
Our students
Excellent candidates for this Professional Science Master's program have undergraduate backgrounds in:
Engineering
Science
Environmental Studies
Business
Other academic areas that are committed to learning and applying the science of climate change
Learning objectives
Understand and explain the physical nature of global climate change;
Apply national and international standards to conduct professional greenhouse gas inventories;
Evaluate the social and economic externalities of climate change;
Describe the ethical, scientific, and policy strengths and weaknesses of current and proposed mitigation and adaptation strategies;
Identify, analyze, synthesize, and communicate scientific information and uncertainties for public and professional audiences; and
Participate in a professional internship and develop the professional skills needed to establish your career in the growing climate industry.
Degree requirements
This is a 36-credit program that includes five core courses (18-credits) focused on the following:
the science of climate change;
the economics of natural resources and climate change;
the science and management of greenhouse gases;
the principles of sustainable systems; and
the environmental discourse around climate change mitigation and adaptation.
You will select electives to tailor your degree toward biological, engineering, social, policy, or economic approaches to climate solutions.
In addition to 12-credits of electives, students participate in a 6-credit career development program, including a professional summer internship. Both the electives and the internship allow students to personalize their degree.
Admission
To be considered for admission to the Climate Science and Solutions Professional Science Master's program, make sure you submit the following:
Online application on the Northern Arizona University Graduate College website which includes:
Transcripts from all undergraduate and graduate coursework;
Three letters of recommendation from academic and/or professional supervisors;
A 400-word statement of your professional interests and goals;
Application Fee;
General Test of the Graduate Record Examination (GRE) scores (optional);
Northern Arizona University institution code: 4006.
Financing your education
Our Office of Student Financial Aid can help you estimate the cost to attend graduate school.
Financial assistance
The CSS program is a member of the Western Regional Graduate Program (WRGP) and provides resident tuition rates for students from qualifying western states. In addition, there are several options for financing your education, including:
Graduate assistantships;
Scholarships;
Need-based stipends;
Project-specific funding.
Last updated May 2020
About the School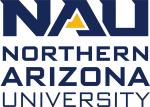 Northern Arizona University is a public university offering undergraduate, graduate, and professional degrees of high quality and societal value. As a student, you are at the center of the NAU experi ... Read More
Northern Arizona University is a public university offering undergraduate, graduate, and professional degrees of high quality and societal value. As a student, you are at the center of the NAU experience, which is guided by a dedicated and distinguished faculty committed to teaching, individual engagement, and research excellence.
Read less