MS Development & Territory Strategies
Home ›
MSc ›
MS Development & Territory Strategies
Read more about this program on the school's website
Program Description
This Specialized Master® is accredited by the Conférence des Grandes Ecoles and benefits from the RNCP level 7 certified title.
With the MS Strategy for Development & Territories EM Normandie , build, adapt and manage a territorial project. Master the tools and codes of regional planning policies and support those who carry out territorial projects.
This historic training of EM Normandie existed for nearly thirty years and has constantly evolved to meet the needs of the field. It is a unique training for a management school in France and in Europe. The academic quality resides in the link between confirmed professors and recognized experts in the field. Periods of study abroad give students the opportunity to create synergies outside the usual classroom or corporate environment, while observing different development contexts. This training is also part of a long-term relationship with partners in the area, a large network of local players, built on trust and recognition established over time.

Angelique Chassy
Academic Director
Associate professor in economics
This Specialized Master® is exclusively offered on a work-study basis.
Key figures
1 Double degree: Specialized Master® and title registered at RNCP level 7
1 Territorial intelligence seminar
3 residential seminars in Southampton, Oxford and Brussels
4 training modules interspersed with periods in business
The strengths of the program
Build, adapt and manage a territorial project from the scale of a district to that of a region.
Master the tools and codes of public policies to set in motion, together, representatives of companies and communities around the same vision.
Mobilize an academic culture and technical knowledge in territorial strategies to advise and support project leaders.
Benefit from personalized support through the Career Path.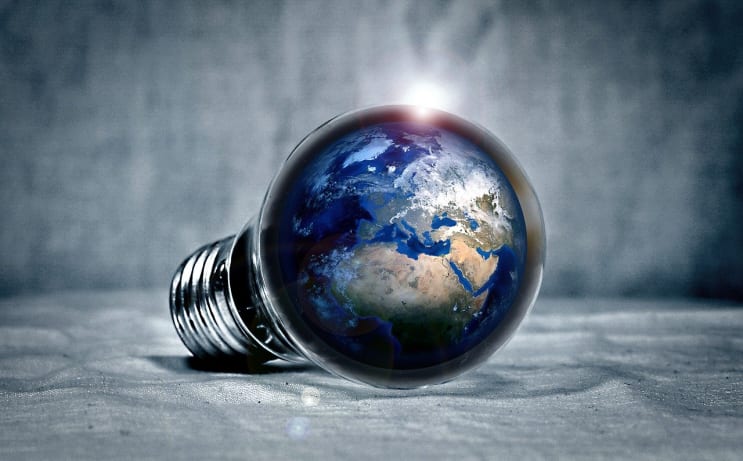 Program
The MS Development Strategy & Territories program combines theoretical knowledge and concrete case studies to develop analytical skills and provide the necessary perspective for territorial development.
Module 1: Territorial Analysis

Societies and territories
Territorial diagnosis and analysis
Territorial outlook
Mapping and databases
Seminar: laboratory spaces
Seminar: territorial intelligence

Module 2: Development Strategies and Policies
Land use planning and town planning
Finance and public procurement
Financing of territorial development
Seminar: planning and development
Seminar: engineering and project monitoring
Territorial developer workshops
Stay in Southampton and Brussels
Territorial marketing
Module 3: Territorial Innovations, Transitions and Dynamics
CSR / RSO
Industrial and territorial ecology
Governance and sustainable territorial development
Social and Solidarity Economy (ESS)
Sustainable Cities-Smart Cities
Module 4: Professionalization
Animation and project management
Territorial intelligence seminar
English
Territorial animation
Career Path
Activity Report
Period in company
Writing workshop
Surveys in survey processing
Methodology of the dissertation
Academic thesis / Professional thesis
Admission
Mode of admission
Selection on file and individual motivation interview.
We invite you to apply online.
Conditions of admission
The program is open to students with one of the following degrees:
Bac + 5 level diploma (engineering school, business school or university)
Foreign diploma equivalent to Bac + 5 level
Diploma of M1 (Bac + 4) or equivalent, for candidates with at least three years of professional experience.
By way of derogation, the admission jury may consider as admissible, the applications which, while not meeting the above criteria, would appear exceptional in view of the quality of the dossier (academic excellence, associative commitment, international experience, internships, etc.) .).
Admission steps
A first selection is made on the basis of the examination of the application file: seriousness of the file, quality of the profile on an academic and / or professional level.
Eligible applicants are invited to a Skype interview with an academic manager. This interview helps to get to know the candidate better, his projects and his objectives. The admission decision (admitted, refused) is pronounced a few days after the interview.
In the event of a positive admission result, the candidate receives an eligibility notification and an invitation to the payment of a deposit, deductible from the tuition fees, which makes it possible to reserve the candidate's place in the program and triggers the publication of '' a letter of final acceptance.
In order for our students to benefit from our learning in the best conditions, places are limited in our training. The available places are reassessed at each admission session. When a class is complete, admissions are closed.
The deadline for submitting applications for the 2020-2021 admission session is May 15, 2020 .
In addition to the EM Normandie application file, international applicants must constitute a Campus France file in order to facilitate obtaining their visa.
International students will be supported in their visa and accommodation procedures by the School once the deposit has been paid.
Additional information for funded applicants (CIF or related)
Applicants for funding are requested to collect the necessary information and send us their application as soon as possible in order to allow the preparation of administrative documents within the time limit.
Career
Examples of possible outlets
At the end of this training, have the skills you need to flourish as:
Head of Economic Development
Business creation and development manager
Economic Developer
Territorial business engineer
Local development project manager
Territorial development agent
Cost of training for the year 2020-2021
Cost of training: € 12,500 (single price: French and international students, employees, self-employed, job seekers)
Application fees: 50 € will be requested from candidates for the study of their application
Added to this is:
The Student and Campus Life Contribution (CVEC), in the amount of € 91, by logging into the dedicated platform.
The entry fee of € 575 to the Alumni EM Normandie Association, which gives you access to all of the association's services and the status of life member (not compulsory).
Funding
Different possibilities are offered to students for the financing of their studies:
Grants: higher education, regions, travel or internship grants.
Bank loans: agreements between EM Normandie and partner banks.
Paid student jobs offered by the Jobs Service and Junior Enterprise associations.
Last updated Aug 2020
About the School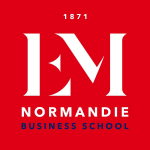 Over the last 25 years, the Chambers of Commerce of Caen and Le Havre have combined their efforts to set up a joint structure in Higher Education for the benefit of their respective towns and regions. ... Read More
Over the last 25 years, the Chambers of Commerce of Caen and Le Havre have combined their efforts to set up a joint structure in Higher Education for the benefit of their respective towns and regions. Today, this effort has given birth to the Ecole de Management de Normandie, a unified and strengthened business school ready to meet both the national and international needs of firms.
Read less