Program Description
Introduction
The 36-semester hour Master of Science degree in Computer Information Sciences provides the students with solid foundations of scientific and practical tools and methodologies to computation, its applications, and emerging trends, in a variety of subdomains, to probe the frontiers of science and engineering knowledge in the industry. By completing the core, students will acquire mastery of approaches including computing systems architecture, mathematical and data structures techniques for modeling simulation of complex systems; cluster computing and collaborative software development, and efficient methods for organizing, exploring, visualizing, processing and analyzing very large data sets.
Program Goals
A successful student of the program gains the following skills (vary according to the degree/concentration taken):
Recognize the necessity for conducting theoretical and empirical analysis;
Master at least one knowledge area or sub-area from the body of knowledge to at least the Bloom Synthesis level;
Adapt to rapidly changing technology, advanced learning, and entrepreneurship qualities;
Have strong scientific communication skills;
Possess excellent teamwork skills;
Adhere to the ethical standards and moral obligations as a condition of their membership in the profession; and,
Employ concepts that promote local and global systems for quality of life.
Markus Spiske / Unsplash
Computer Information Sciences Requirements
The following courses comprise the Master of Science in Computer Information Sciences – 36 semester hours. The semester hour value of each course appears in parentheses ( ).
Complete all of the following core courses – 15 semester hours:
CISC 520 Data Engineering & Mining (3)
CISC 525 Big Data Architecture (3)
CISC 530 Computing Systems Architecture (3)
CISC 603 Theory of Computation (3)
CISC 610 Data Structures & Algorithms (3)
Complete the following experiential courses – 6 semester hours:
GRAD 695 Research Methodology & Writing (3)
and
CISC 699 Applied Project in CISC (3)
or
GRAD 699 Graduate Thesis
Complete one of the following concentrations (15 semester hours):
Scientific Computing:
CISC 600 Scientific Computing I (3)
CISC 601 Scientific Computing II (3)
CISC 614 Computer Simulation I (3)
Elective*
or
CISC 681 Special Topics in Scientific Computing (3)
Elective*
or
CISC 691 Current Topics in Scientific Computing (3)
Software Engineering & Software Testing:
CISC 592 Software Architecture and Microservices (3)
CISC 593 Software Verification and Validation (3)
CISC 594 Software Testing Principles and Techniques (3)
Elective*
or
CISC 682 Special Topics in Software Engineering (3)
Elective*
or
CISC 692 Current Topics in Software Engineering (3)
Cyber Security:
CISC 661 Principles of Cybersecurity & Cyber Warfare (3)
CISC 662 Ethical Hacking Development Lab (3)
CISC 663 Cyber Risk Assessment & Management (3)
Elective*
or
CISC 683 Special Topics in Cyber Security (3)
Elective*
or
CISC 693 Current Topics in Cyber Security (3)
* Students can choose a course from any of the Master of Science programs.
Admission Process
Email HMS@harrisburgu.edu to request program details and application instructions.
The admission process at HU is designed to help you make good decisions about your educational choices and to make sure you explore all the enrollment options at the University, so you find the plan that works best for you. The process is meant to be informative and encouraging–not to present an intimidating barrier to your educational plans. Just as every student receives personal attention in the classroom, every applicant receives thorough consideration and guidance during the enrollment process.
The University seeks students from a variety of backgrounds who can contribute to a vibrant and diverse University community. Students can demonstrate their academic potential through a variety of means. No one particular factor can measure a student's potential, therefore the University gives consideration to all aspects of your admissions application.
Last updated Nov 2019
About the School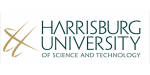 There's so much that's great about Harrisburg University. It's hard to choose what's the best reason to attend college here.
There's so much that's great about Harrisburg University. It's hard to choose what's the best reason to attend college here.
Read less