Program Description
Introduction
The life science industry in Pennsylvania today has more than 2,300 businesses employing close to 80,000 people with a 459,720 total employment impact (5.8 national multipliers).  All this growth has led to a significant economic impact close to $1 billion and created significant workforce opportunities in biotechnology for those employees with a master's degree. BIO, a national biotechnology industry advocacy group, reports that Pennsylvania's concentration of bioscience employment is 9 percent greater than the national average and the state is considered to have a specialized employment base in two of the five major subsectors—drugs and pharmaceuticals and research, testing, and medical labs.
Harrisburg University offers a 36-credit hour Master of Science in Biotechnology with concentrations in Biomanufacturing, Medical Biotechnology, and Business and Management of Biotechnology.  Developed with extensive input from an advisory group comprised of  CEOs and senior leaders of biotechnology firms, HU's Biotechnology master's degree program  integrates medical science, research, manufacturing, and biotechnology-based business skills with leadership, teamwork and entrepreneurship skills that are essential for career success in the biotechnology field.
Program goals
Students graduating from Harrisburg University Biotechnology Master's program would have:
Researched biotechnology concepts and developments to determine their relevance to applications to biotechnology.
Evaluated research literature, emerging technologies, and commercial developments to design and/or develop innovative biotechnology applications and products.
Worked as part of a project team to plan and manage the production of an innovative biotechnology application or product.
Analyzed the global business environment of the biotechnology industry including regulations and finance to make ethical decisions that meet the needs of the organization.
Actively communicated and collaborated as part of the global community of biotechnology researchers and developers.
Michael Longmire / Unsplash
Biotechnology Requirements
The following courses comprise the Master of Science in Biotechnology – 36 semester hours. The semester hour value of each course appears in parentheses ( ).
Complete all of the following core courses – 18 semester hours:
BTEC 502 Biomaterials (3)
BTEC 508 Omics for Life Sciences (3)
BTEC 522 Graduate BTEC Seminar (3)
BTEC 540 Biostatistics (3)
BTEC 550 Instrumentation for BTEC Industry (3)
BTEC 560 Design of Experiment (3)
Complete the following experiential courses – 6 semester hours:
GRAD 695 Research Methodology & Writing (3)
and
BTEC 699 Applied Project in BTEC (3)
or
GRAD 699 Graduate Thesis (3)
Complete one of the following concentrations – 12 semester hours:
Biomanufacturing:
BTEC 618 Principles of Bioprocessing (3)
BTEC 650 Fermentation Technologies (3)
BTEC 655 Industrial Enzymes and Proteins (3)
BTEC 675 Innovation/Improvisation in R&D (3)
BTEC 698 Graduate Internship in BTEC (3)
GRAD Elective* (3)
Medical Biotechnology:
BTEC 610 Advanced Topics in Drug Discovery and Delivery (3)
BTEC 615 Biomedical Devices and Prototyping (3)
BTEC 620 Emerging Trends in Diagnostics (3)
BTEC 625 Pharmacogenomics (3)
BTEC 630 Cancer Biotechnology (3)
BTEC 635 Clinical Pharmacology (3)
BTEC 640 Trends in Regenerative Medicine (3)
BTEC 698 Graduate Internship in BTEC (3)
GRAD Elective* (3)
Biotechnology Business and Management:
BTEC 612 Regulatory Affairs in Life Science (3)
BTEC 622 Principles of Accounting and Finance (3)
BTEC 634 Healthcare Economics: Fundamentals for Providers and Biotech Professionals (3)
BTEC 672 Legal Affairs and Policies for Life Science Industry (3)
BTEC 675 Innovative & Improvisation in Research & Development (3)
MGMT 510 Principles of Management (3)
GRAD Elective* (3)
Individualized
The Master of Science in Biotechnology student can choose electives totaling up to 12 credits from Information Systems Engineering and Management, Project Management, and Healthcare Informatics programs at Harrisburg University: This option allows the BTMS student to build their own customized specialization and concentrations.
* Students can choose a course from any of the Master of Science programs.
Admission Process
Email HMS@harrisburgu.edu to request program details and application instructions.
The admission process at HU is designed to help you make good decisions about your educational choices and to make sure you explore all the enrollment options at the University, so you find the plan that works best for you. The process is meant to be informative and encouraging–not to present an intimidating barrier to your educational plans. Just as every student receives personal attention in the classroom, every applicant receives thorough consideration and guidance during the enrollment process.
The University seeks students from a variety of backgrounds who can contribute to a vibrant and diverse University community. Students can demonstrate their academic potential through a variety of means. No one particular factor can measure a student's potential, therefore the University gives consideration to all aspects of your admissions application.
Last updated Nov 2019
About the School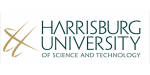 There's so much that's great about Harrisburg University. It's hard to choose what's the best reason to attend college here.
There's so much that's great about Harrisburg University. It's hard to choose what's the best reason to attend college here.
Read less