Program Description
The M.Res. (Master of Research) degree is a combined taught and research degree, in which you take an advanced taught module in 'Metaphilosophy' (the study of the nature of philosophical inquiry) which is jointly taught by various staff on the programme. You will write a dissertation (about 20,000 words) and also undergo research training, which is assessed by portfolio. The focus on metaphilosophy is unique to Keele and makes for a fascinating course of study since the various staff who will teach you have very different views about the nature of philosophical inquiry. This degree is ideal for students who want the freedom to write a dissertation on a topic of their choice, while also receiving the guidance expected from a taught masters.
Topics currently or recently researched at Keele at M.Res., M.Phil. or PhD level include:
Collingwood's Philosophy of History
Davidson, Rorty, and the Problem of Mental Causation
Panpsychism in Contemporary Analytic Philosophy of Mind
Philosophical progress: its possibility and nature
Kant's transcendental idealism and laws of nature
We are always ready to supervise dissertations relating to our main research strengths, which are: Kantian philosophy (all aspects); metaphilosophy; philosophy of mind and action; Collingwood; Rorty. We will also consider proposals within the areas of history of philosophy; political philosophy; environmental philosophy; metaphysics; moral philosophy, in particular, normative ethics and metaethics; and many other areas of philosophy.
Course Structure
You will take three compulsory core modules that are designed to equip you with additional skills in research. These include Metaphilosophy, Philosophy of the Social Sciences and an Individual Research Orientation in Philosophy. In order to graduate with an MRes degree, you must undertake a dissertation on a topic in Philosophy. Topics for the assessed work for all the modules, including 'Dissertation', will be chosen by the student under the guidance of the dissertation supervisor and module convenors.
Teaching and Assessment
The programme is primarily assessed through written work, main essays on particular topics and the dissertation. The written work enables assessment of your understanding of the module content; and also enables the assessment of your analytical abilities, and of your evaluation of particular debates, arguments or ideas.
Academic Entry Requirements
Students should have a good degree, 2:2 minimum, from an awarding UK institution, or its equivalent. It is not necessary to hold the degree in philosophy. For students who fall short of this requirement, relevant work experience, or evidence of experience in the field, can be considered as an alternative.
English Language Entry Requirement For International Students
Students for whom English is not the first language are required to take one of the internationally recognised English language tests such as Academic IELTS or equivalent English language qualification. The minimum entry level is IELTS 6.5 with a minimum of 5.5 in each subtest, or equivalent English language test scores.
Careers
This degree is an excellent foundation for doctoral (PhD) work, so some of our graduates will continue with a PhD at Keele or another university. The degree provides excellent preparation as part of personal and professional development, so graduates can pursue a variety of career paths, including teaching, IT, finance, property development, health or banking. Philosophy teaches transferrable skills directly and employers have realised the value of hiring Philosophy graduates, who can use their critical and analytic skills, rationality and reasonableness, comprehension, originality, and oral communication and debating skills.
Last updated Nov 2019
About the School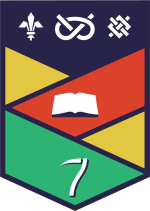 Whether you're considering a foundation course or an undergraduate degree, a master's or a PhD, Keele is a place where students thrive - we're proud to be joint No.1 in England for Course Satisfaction ... Read More
Whether you're considering a foundation course or an undergraduate degree, a master's or a PhD, Keele is a place where students thrive - we're proud to be joint No.1 in England for Course Satisfaction in the Guardian University League Table 2019, in addition to having been ranked No.1 in England for student satisfaction in the 2018 National Student Survey, of broad-based universities. We were also awarded Gold in the recent Teaching Excellence Framework.
Read less