Program Description
Course Overview
This course provides for an advanced research study in the field of Management. It aims to provide aspiring managers and business specialists with key insights into research theory and practice within the management discipline. Specifically, the objectives of this course are:
To provide foundation training in basic and advanced research skills sufficient to enter a Doctoral programme. The programme is also suitable for candidates who may wish to obtain a research degree, but do not wish to commit themselves to a longer period of study.
Develop research practice and management theory (conceptual, methodological, practical and ethical) at a professional and academic level.
To provide an interdisciplinary context to research, gaining support from a variety of technical, academic and disciplinary contexts.
Develop and apply key knowledge and understanding of Management theory and research practice to complex systems, both systematically and creatively, to improve management practice.
To enhance independent and high-level learning skills and personal development critical awareness of the limits of various research techniques via taught modules and debates) so that researchers are able to work with self-direction and originality and to contribute to the management discipline.
Course Content
Students will study 180 credits of specialist study in a range of Management topics. The course is made up of 80 credits of taught study followed by a 100 Credit Research-based thesis.
The following modules will be studied:
3 x 20 Credit discipline-specific modules selected from our existing Masters Portfolio (60 Credits)
ASR 7001 Research Practice (20 Credits)
Research Dissertation (100 Credits)
The MRes is awarded on successful completion of all taught elements as well as submission of a 25,000-word Research Dissertation.
The exit point for this programme will be the Post Graduate Certificate gained through the successful completion of 60 credits of study from an approved Masters programme at the University.
Learning & Teaching
The modules contained within this course use a wide range of teaching and learning approaches. Standard lectures are supplemented by group discussion and group problem-solving exercises and group games in order to consolidate learning and apply theory into a range of research environments. Collaboration with companies and discussions with successful Managers from a wide range of industries will provide an enhanced view of the practical world of management and will assist in defining the topic area of the research thesis. The discipline-specific module is designed to provide students with advanced knowledge and theory about their respective area of management research and the subject will be selected based on their future research topic. The research thesis will encourage students to work within organisations in order to apply their research work into a real-life setting. Part-time students will be expected to apply their research in their place of work so that companies will benefit from the investment made in attending the course.
Employability & Careers
It is expected that many graduates from this course will go on to undertake research degree programmes and also obtain senior positions within a range of businesses managers/directors.
Entry Requirements
The programme is designed for graduates from a range of different disciplines. The specific entry requirements include:
An honours degree (2.2 or above) in a relevant discipline.
Candidates with exceptional and extensive work experience in management roles will also be considered for entry to the programme.
Last updated Oct 2019
About the School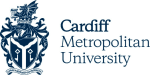 Located in an exciting, modern European capital city, Cardiff Metropolitan University is a global university. We are continually investing in our students' future and provide education and training op ... Read More
Located in an exciting, modern European capital city, Cardiff Metropolitan University is a global university. We are continually investing in our students' future and provide education and training opportunities that are accessible, flexible and of the highest quality to students from over 140 countries worldwide.????
Read less