MRes Chemical Engineering and Technology
Home ›
Master ›
MRes Chemical Engineering and Technology
Read more about this program on the school's website
Program Description
Key information
Degree: Chemical Engineering and Technology MRes
Types of study: Full-time
Duration: One year
Start date: September 2020
©University of Nottingham Ningbo China
Course overview
This course is structured to accommodate the interests of Chemical Engineering and/or Chemical Technology students from an engineering or scientific background.
Core learning outcomes include an understanding of the principle of advanced chemical processes and/or chemical technologies, and developing the ability and skills to design the relevant processes and devices to achieve desired commercial reality.
Students then have the opportunity to explore these in either or both experiment and modelling oriented projects, and complete studying the course by analysis and interpretation of the research results and writing up a dissertation that is to be examined according to the established procedure in the University of Nottingham.
By taking a multi-disciplinary approach to teaching and learning the subject, the course aims to help greater understanding of the subject and the ability to apply it in industrial practices or further studies.
The specific objectives are as follows:
to encourage integration between the separate disciplinary areas.
to encourage innovation and design creativity within a sound operational context.
to develop the students' transferable skills in research methods at the postgraduate level.
to facilitate an in-depth investigation of a relevant topic through independent research.
Depending on the availability of teaching resources and demands in future, this MRes programme may introduce optional modules to reflect the progress and state of the art advances in Mechanical/Materials areas such as advanced CFD, advanced FE analysis and the updated knowledge of viscous flow and heat transfer, vibration dynamics together with advanced manufacturing technologies, advanced production and assembly system and composite materials.
Course structure
Part I: Compulsory Modules (Total 60 credits)
These credits can be accumulated from courses offered from within the Research Training Programme run by the Graduate School or other units offering generic training within the University, or from within any other generic training courses run within individual Schools. The generic courses will be selected in consultation with the supervisor(s) and should be cognate with the student's research topic. The selection of these modules is at the discretion of the student's School. Guidance on the appropriateness of the content of modules is available from the Graduate School and Supervisors.
Part II: Dissertation (Total 120 credits)
Full-year research in a sub-area of the course in a team environment, followed by submission of a dissertation to be assessed by two examiners. The supervision team include usually two supervisors who will advise the research topic and programme.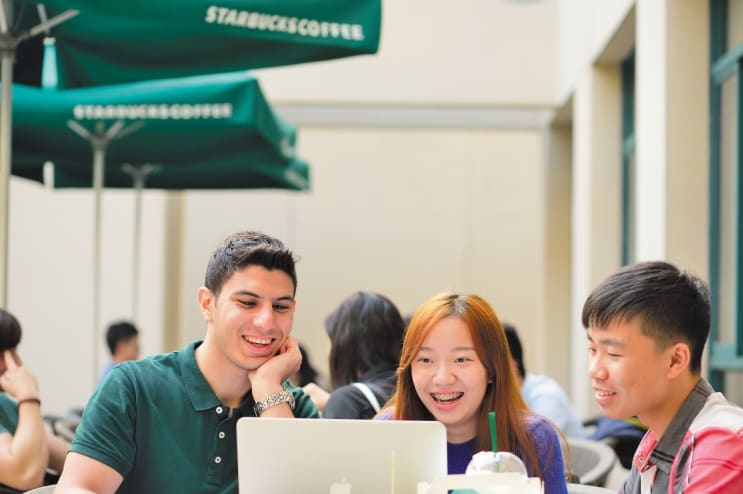 ©University of Nottingham Ningbo China
Scholarships
We offer entry-based scholarships to award exceptional degree programme applicants. Based on our data, nearly 30% of our undergraduate students and over 40% of our postgraduate students are awarded scholarships for their entry. Once enrolled, current students are eligible for additional merit and/or performance-based scholarships.
We also have funding to award students coming to UNNC on a non-degree programme.
Entry requirements
Course requirements an honours degree at 2.1 and/or a masters at merit level or above in a relevant subject (or international equivalent).
In a relevant discipline Mechanical Engineering, Manufacturing Engineering, Materials, Aeronautical Engineering, Chemical Engineering and other related engineering background subject to having completed suitable modules.
English language requirements
Applicants whose first language is not English or whose entry qualification was not obtained in the English medium are required to provide evidence of their proficiency in English.
Last updated Sep 2020
About the School
The University of Nottingham Ningbo China (UNNC) was the first Sino-foreign university to open its doors in China. Established in 2004, with the full approval of the Chinese Ministry of Education, we ... Read More
The University of Nottingham Ningbo China (UNNC) was the first Sino-foreign university to open its doors in China. Established in 2004, with the full approval of the Chinese Ministry of Education, we are run by the University of Nottingham in partnership with Zhejiang Wanli Education Group, a key player in the education sector in China.
Read less