MPhil in Environmental Science, Policy and Management
Home ›
Master ›
MPhil in Environmental Science, Policy and Management
Program Description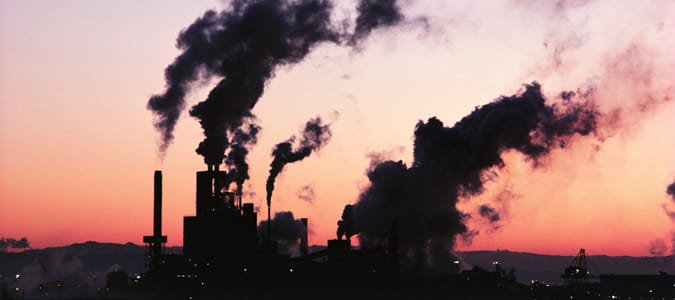 We are living in a world facing serious interrelated environmental problems, including climate change, pervasive pollution, reduction in biodiversity, and looming supply constraints for a number of key natural resources. Individually, and especially in combination, these issues pose serious challenges to sustainable development.
The Division of Environment and Sustainability has been created to meet such challenges. Our faculty members have diverse backgrounds in science, engineering, business, and social sciences to provide integrated and cutting-edge education and research on global environmental issues and emerging solutions.
Our postgraduate programs offer students a great opportunity to gain a broader understanding of environmental science and related policies to help increase their understanding of the issues involved in tackling the environment and their ability to generate meaningful solutions.
This is a broad-based research postgraduate program that embraces a wide spectrum of environmental interests. It serves as an innovative platform for interdisciplinary research involving scientific, technological, environmental socio-economic and policy challenges.
The program trains students in original research and seeks to cultivate the independent, interdisciplinary, and innovative thinking that is essential for a successful career in research, management, or policy formulation in this area. It provides students with the background to solve complex environmental problems and to engage in interdisciplinary environmental research that can have a high impact on Hong Kong and the world.
To facilitate interdisciplinary research, students enrolled in the Program will be co-supervised by faculty members of the Division who have been appointed jointly with other schools.
The Master of Philosophy (MPhil) program aims to train students to conduct independent interdisciplinary research in Environmental Science, Policy, and Management.
Research Foci
The following areas are the Division's main foci; we also work at the points where these areas intersect, such as the scientific understanding of management strategies and policy formulations:
Atmospheric Science and Air Pollution,
Oceanic Science and Water Pollution,
Climate Change Policy and Adaptations,
Sustainability,
Healthy Living Environment.

Admission Requirements
i. General Admission Requirements
Applicants seeking admission to a master's degree should have:
Obtained a bachelor's degree from a recognized institution, or an approved equivalent qualification.
ii. English Language Admission Requirements
You have to fulfill English Language requirements with one of the following proficiency attainments*:
TOEFL-iBT: 80#
TOEFL-pBT: 550
TOEFL-Revised Paper-Delivered Test: 60 (total scores for Reading, Listening and Writing sections)
IELTS (Academic Module): Overall score: 6.5 and All sub-scores: 5.5
*If your first language is English, and your bachelor's degree or equivalent qualification was awarded by an institution where the medium of instruction was English, you will be waived from fulfilling the above English Language requirements.
#refers to the total score in one single attempt
For more program information, please refer to pg.ust.hk/programs
Last updated Oct 2020
About the School

Located at the Clear Water Bay of Hong Kong, the Hong Kong University of Science and Technology (HKUST) is a research-focused institution that ranks first among top young universities in the world (Ti ... Read More
Located at the Clear Water Bay of Hong Kong, the Hong Kong University of Science and Technology (HKUST) is a research-focused institution that ranks first among top young universities in the world (Times Higher Education Young University Rankings, 2020). With an international outlook and global reputation, the university aims to be a leading university, both locally and internationally, through excellence in teaching and research. With the unprecedented demand for high-end talent in support of the development of Hong Kong and the world, The Hong Kong University of Science and Technology (Guangzhou) (HKUST(GZ)) will be set up in Nansha, south of Guangzhou, to synergize with its Clear Water Bay (CWB) counterpart, nurturing talents and facilitating collaboration amongst Hong Kong, the Guangdong-Hong Kong-Macao Greater Bay Area (GBA) and beyond on education, research and knowledge transfer.
Read less