MMus Music (Musicology, Composition, Performance, Technology)
Home ›
Master ›
Music ›
MMus Music (Musicology, Composition, Performance, Technology)
Program Description
Course overview
Become the musician you want to be with a flexible taught-Masters degree at Hull.
The MMus programme is sector-leading, allowing unequaled specialisation and mixing of interests in a wide variety of areas including performance, composition (acoustic, electroacoustic, sonic arts), conducting, music technology, recording, production, pedagogy, film music, aesthetics, philosophy, semiotics, historical and critical musicology, jazz studies, popular music studies, music psychology, theory and analysis.
This course is aimed at those who have a particular interest in pursuing their study of music to a higher level and equips students with a wide range of transferable skills. Obtaining the MMus opens up career possibilities in music and in many other fields where skills in critical enquiry and a demonstration of advanced aptitude are essential.
This programme provides you with a host of opportunities, such as internships, through our professional partnerships and a range of international visiting speakers including composers, performers, and academics to expose you to key individuals in the field.
What you'll study
You'll develop skills in your chosen specialism within one or more of the four broad areas of study - musicology, composition, performance and music technology - as well as acquiring a wide range of other transferable skills in critical reasoning and intellectual enquiry.
Modules include
All modules are subject to availability and this list may change at any time.
Music Studies 1 and 2
Technical Skills 1
Technical Skills 2
Contexts of Music
Research Methods (Music)
Special Study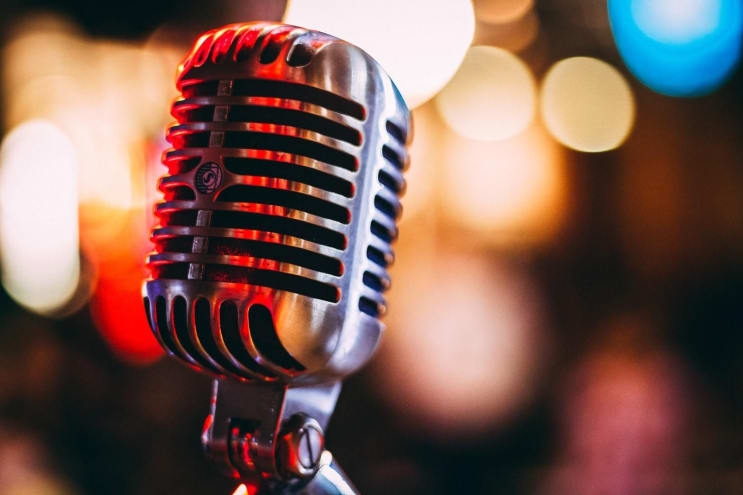 israel palacio / Unsplash
Your future prospects
The aim of studies on the MMus is to link your abilities directly to industry-led areas of music and employment. As such, preparation for employment is both vocationally-orientated and intellectually broadening.
You'll be able to get involved with a range of music opportunities such as participating in ensembles, running collaborative projects, organising your own projects and preparing performances. These opportunities will develop transferable skills beneficial in a wide range of careers as well as music.
You'll have the opportunity to get involved with career-based schemes, such as the school's Students for Hire scheme, giving you the chance to fulfil external engagements. The school has developed a range of internships in partnership with professional organisations, including Hull Truck Theatre and Opera North.
The School runs engagement activities where you'll get the chance to work with members of the public in different organisational contexts, including local schools, the Ferens Art Gallery, Hull Truck Theatre, Hull City Council Libraries, the Stroke Association (for music therapy), and community groups.
Explore the virtual tour
https://virtualtour.hull.ac.uk/take-a-look-around/area-of-interest/choose-your-subject/music
Entry requirements
You should normally hold an Honours degree in Music (2.1 or above) or international equivalent. In some instances, we may require you to attend an interview.
With your application, please submit a relevant sample of work as per below depending on the area(s) of study you are interested in:
Performance: a video recording of a recent performance containing two contrasting pieces up to 10 minutes duration in total.
Composition: a sample of two recent pieces of composition work in either score and/or recorded format up to 10 minutes duration in total.
Technology: two pieces of recent work (this could include studio production, sound design, programming, etc.) in an appropriate format totalling 10 minutes duration (or equivalent)
Musicology: a sample of written work, including one or two essays totalling approximately 5,000 words.
In your application, you can provide a link to your work hosted externally.
International students
If you require a Tier 4 student visa to study or if your first language is not English you will be required to provide acceptable evidence of your English language proficiency level.
This course requires academic IELTS 6.0 overall, with no less than 5.5 in each skill.
If your English currently does not reach the University's required standard for this programme, you may be interested in one of our English language courses.
If you would like more information about this programme from the University of Hull please fill in the form and read our privacy policy.
Last updated Oct 2019
About the School
The University of Hull has been changing the way people think for 90 years. Our motto, Lampada Ferens, translates as 'carrying the light of learning', and over the years, we've shared that light with ... Read More
The University of Hull has been changing the way people think for 90 years. Our motto, Lampada Ferens, translates as 'carrying the light of learning', and over the years, we've shared that light with thousands of people from across the world.
Read less