Program Description
The MLitt in Logic and Metaphysics offers students a specialist education in various topics within both Logic and Metaphysics. Students are encouraged to find connections between these specialisms and are provided with the understanding and tools required for future research.
The MLitt in Logic and Metaphysics is a one-year taught postgraduate programme run by St Andrews and Stirling Graduate Programme in Philosophy (SASP), taught by staff from both the University of St Andrews and the University of Stirling. It focuses on topics within metaphysics and logic. You can take classes covering logic and advanced logic, formal approaches to natural languages and contemporary and historical debates in metaphysics.
Highlights
Philosophy at St Andrews was ranked top in Scotland and fifth in the UK in the UK Research Excellence Framework 2014.
The Stirling and St Andrews Graduate Programme was ranked the third best Philosophy programme in the UK in the latest Philosophical Gourmet Report.
Students can choose from a number of optional modules with a focus on metaphysics or logic.
Supervisors at both St Andrews and Stirling are available to oversee the MLitt dissertation.
Teaching format
Students have the opportunity to study topics through lectures, tutorials and reading groups. Modules are taught in small groups, normally consisting of four to ten students.
The programme consists of six taught modules taken over two semesters (each assessed by coursework) and a 15,000-word dissertation in an area of your choice.
Every MLitt student is assigned an adviser at the beginning of the year. Your adviser will provide you with individual guidance on essay planning and writing, academic conduct, and advice on how best to apply for a PhD place.
Part-time studies
The MLitt in Logic and Metaphysics can also be taken as a part-time programme. Students will be expected to take three modules per year over two years, working on the dissertation over two summers.
Modules
The modules in this programme have varying methods of delivery and assessment.
Compulsory
Students must take three compulsory modules over the course of the programme.
Semester 1 – these two compulsory modules are taught in Stirling on Mondays. A coach will take you to and from Stirling without additional costs.
Current Issues in Philosophy 1: focuses on epistemology and ethics.
Research Methods: aims to foster the range of skills required for independent research in Philosophy. Students may choose to join a seminar group most related to their interests.
Semester 2
Current Issues in Philosophy 2: examines the philosophy of language and the philosophy of mind.
Optional
You will also have the opportunity to choose three modules from a selection of modules which focus on logic and metaphysics. These modules may include:
Origins and History of Analytics Philosophy
Philosophy of Logic
Texts in Contemporary Metaphysics
Wittgenstein
Optional modules are subject to change each year, and some may only allow limited numbers of students.
Dissertation
The final element of the MLitt is a 15,000-word dissertation. The dissertation should be on an area of logic and metaphysics you are interested in; you will be encouraged to start considering a topic for the dissertation during Semester 2. Each student is supported through their dissertation by a relevant supervisor from the Department.
If students choose not to complete the dissertation requirement for the MLitt, there is an exit award available that allows suitably qualified candidates to receive a Postgraduate Diploma. By choosing an exit award, you will finish your degree at the end of the second semester of study and receive a PGDip instead of an MLitt.
The modules listed here are indicative, and there is no guarantee they will run for 2019 entry.
Careers
Recent graduates in Philosophy have found openings in:
local government
television production (Sky Sports)
the National Health Service
the Co-operative Bank
insurance
the Crown Prosecution Service
publishing
teaching English in Japan
The Careers Centre offers one-to-one advice to all students on a taught postgraduate course and offers a programme of events to assist students to build their employability skills.
Entry requirements
A very strong 2.1 Honours degree in or including Philosophy. If you do not have an undergraduate degree in Philosophy, you may be interested in the Conversion in Philosophy.
If you studied your first degree outside the UK, see the international entry requirements.
English language proficiency.
The qualifications listed are indicative of minimum requirements for entry. Some academic Schools will ask applicants to achieve significantly higher marks than the minimum. Obtaining the listed entry requirements will not guarantee you a place, as the University considers all aspects of every application including, where applicable, the writing sample, personal statement, and supporting documents.
Application requirements
CV.
personal statement (optional).
a sample of academic written work (2,500 words maximum).
two original signed academic references.
academic transcripts and degree certificates.
evidence of English language proficiency (required if English is not your first language).
Funding
Philosophical Quarterly bursaries
SASP will be funding a number of bursaries for students in the MLitt programme in 2019-2020 courtesy of generous funding provided by the Philosophical Quarterly journal. Each bursary will cover the cost of tuition fees at the Home/EU fee level. The Home/EU fee waiver can be awarded to an Overseas fee-paying student, who will then be required to meet the remainder of the tuition fee from other sources.
Recent Graduate Discount
The University of St Andrews offers a 10% discount in postgraduate tuition fees to students who are eligible to graduate or who have graduated from St Andrews within the last three academic years and are starting a postgraduate programme with the University of St Andrews.
Other taught postgraduate scholarships
St Andrews and Stirling are both committed to helping as many students as possible continue in higher education through scholarship opportunities. There is a wide range of postgraduate scholarships available for you to apply for, either via the university or directly via charitable organisations.
Last updated October 2019
About the School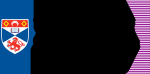 Founded in the fifteenth century, St Andrews is Scotland's first university and the third oldest in the English speaking world. St Andrews is a unique place to study and live. Nestled on the east coas ... Read More
Founded in the fifteenth century, St Andrews is Scotland's first university and the third oldest in the English speaking world. St Andrews is a unique place to study and live. Nestled on the east coast of Scotland, students may find themselves crossing golf-courses on their way to class, or jogging along the beach after dinner. Not only does the University have a world-class reputation, but it also offers a diverse range of social activities, including over 140 student societies and 50 sports clubs. Historic buildings are juxtaposed against the modern facilities, and the many student traditions truly make studying at St Andrews an unforgettable experience.
Read less