MLitt/ MPhil in Peacebuilding and Mediation
Home ›
Master ›
MLitt/ MPhil in Peacebuilding and Mediation
Program Description
The MLitt and MPhil in Peacebuilding and Mediation critically explore the relationship between formal and official peacebuilding and mediation initiatives and informal, unofficial, and community-based efforts. Students will: analyse bottom-up and top-down approaches to conflict mediation; conceptualise peace and its relationship to violence; analyse relationships between formal institutions of peacebuilding and parallel informal or unofficial processes; identify key actors involved in peacebuilding and mediation efforts; engage with bottom-up approaches to building peace; explore feminist and decolonial critiques of formal peace processes; and, critically engage with temporalities and spaces of peace and violence.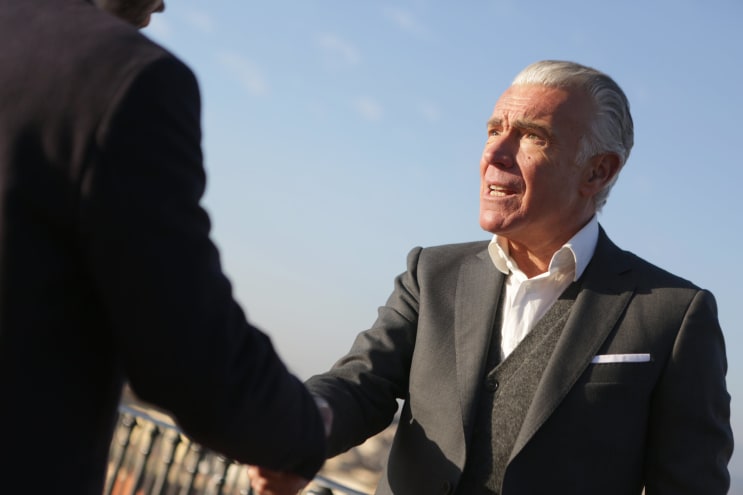 Course information
The MLitt in Peacebuilding and Mediation is a one-year taught postgraduate programme run by the School of International Relations. The MPhil is a two-year taught postgraduate programme. The programmes showcase the School's world-leading research strengths in the broad field of peace and conflict studies, including in peacebuilding and mediation of conflict.
Highlights
The focus of this programme on peacebuilding and mediation ensures that the study of conflict focuses not only on violence, its actors, and modalities but also on the different insights deriving from critical engagement with processes of peace.
The programme is strongly influenced by postcolonial, feminist and critical theory.
The programme locates and analyses both global and more local cases of peacebuilding and mediation, building on Scottish strengths of community-based mediation, conflict resolution, and peace promotion.
MPhil students complete a semester study placement at one of several world-leading peace studies programmes across Europe and complete a research practice placement with a policy practitioner, NGO, or researcher.
The opportunity to benefit from the expertise of a practitioner-in-residence in peacebuilding and mediation, and from active engagement in the Centre for Peace and Conflict Studies at St Andrew's.
Teaching format
Both programmes consist of four taught modules taken over two semesters and a 15,000-word dissertation in an area of your choice, resulting in 180 credits. The MPhil includes a further 120 credits.
Modules are taught through a mixture of lectures, seminars and tutorials. Average lecture sizes range from 20 to 30 students, and tutorial sizes range from 1 to 15 students. Assessment methods include a combination of examination and coursework.
Every student is assigned a dissertation supervisor who will advise on the choice of subject and provide guidance throughout the research process.
Modules
All Peacebuilding and Mediation students take two compulsory and two optional modules over the course of the programme.
The modules in this programme have varying methods of delivery and assessment. For more details of each module, including weekly contact hours, teaching methods and assessment, please see the latest module catalogue which is for the 2020-2021 academic year; some elements may be subject to change for 2021 entry.
Compulsory
Students must take the following compulsory modules:
Critical Approaches to Peacebuilding: explores the many meanings of peace. Drawing from bothering theoretical analyses and applied study of peacebuilding efforts worldwide, the module examines the actors, settings, temporalities, challenges, and opportunities involved in the making of peace.
Mediation: Community and Global Praxis: identify the historical, conceptual, and theoretical underpinnings of conflict resolution practices; analyses diverse forms of mediation, including 'Track 1' diplomacy, third-party mediation, and state- and community-led approaches; and, evaluates differential outcomes of mediation processes based on literature review, case studies, and in-class simulation.
Optional
Students choose two optional modules.
Here is a sample of particularly appropriate optional modules that may be offered.
African Political Thought: examines the main ideas of the great Africanist thinkers e.g. Du Bois, Garvey, Fanon, Nyerere, Nkrumah, Senghor, Cabral, Biko etc and discuss how these intellectuals reacted to the internal and external variables to evolve a body of ideas which together could be viewed as African political thought.
Agency and Strategy in Non-Western Political Thought: explores different elements of non-Western thought to understand assumptions about the body, political community and the world.
Critical Security Studies: examines the challenge to traditional conceptions of security presented by the emergence of critical security studies since the end of the Cold War.
Gender and Terrorism: explores gender as a tool for the construction and maintenance of power.
Global Constitutionalism: explores global constitutionalism from a political theory perspective focusing on three concepts: law, power, and rights.
International Relations of the Modern Middle East: looks at the formation of the Middle East regional system, its special characteristics, and the impact on it of the global system.
Nationalism and Ethnic Conflict: familiarises students with different approaches that seek to explain how ethnicity and nationhood are created and maintained, how different forms of ethnic conflict and ethnic violence come about, and what possible mechanisms to contain nationalism and ethnic conflict are.
Political Economy of Conflict: provides a political economy perspective on the conflict in a developing economy.
Religion and International Politics: investigates the so-called 'global resurgence' of politicised religion.
Security and Justice Institutions in World Politics: examines the role of different international institutions in governing world politics.
Spaces of Securitization: explores how securitization unfolds in theory and in practice by investigating the 'spatial turn' in international relations.
Terrorism and Liberal Democracy: explores the development of contemporary terrorism and the conceptional and definitional issues concerning terrorism.
The Changing Face(s) of Diplomacy: Emotions, Power and Persuasion in International Relations:  highlights the role of emotions, persuasion and communication technology into the diplomatic arena. 
The Global Politics of Everyday Life: explores how everyday life and global politics are co-constitutive by drawing on a range of interdisciplinary theoretical perspectives.
The Military in Politics: introduces students to civil-military relations and then analyses how armed forces impact states domestic politics.
Theories of Friendship and Enmity: addresses a number of classical texts in western political thought on the themes of friendship and enmity.
Optional modules are subject to change each year and require a minimum number of participants to be offered; some may only allow limited numbers of students.
Dissertation
The final element of the MLitt is a 15,000-word dissertation. The dissertation should focus on an area of peacebuilding and/or mediation in which you are interested. Each student is supported by a relevant supervisor from the School who will advise on the choice of subject and provide guidance throughout the research process. The completed dissertation must be submitted by the end of August.
Students in the two-year MPhil programme will gain additional experience across a range of specialised topics in peace studies through a semester abroad at one of several excellent peace studies programmes in Europe and will develop research practice skills through a compulsory semester placement with a UK-based academic or local or international NGO working at the cutting edge of peacebuilding and mediation practice.
If students choose not to complete the dissertation requirement for the MLitt, there are exit awards available that allow suitably qualified candidates to receive a Postgraduate Diploma. By choosing an exit award, you will finish your degree at the end of the second semester of study and receive a PGDip instead of an MLitt.
Conferences and events
The School of International Relations hosts a variety of research seminars throughout the academic session to promote the work of the faculty, students and visiting speakers.
The Centre for Peace and Conflict Studies is particularly integrated with the MLitt/MPhil programmes in Peacebuilding and Mediation.
A number of student-led associations and organisations contribute to the development and profile of International Relations throughout the University and the community.
Model United Nations (SaintMUN) promotes awareness and understanding of international affairs among the student body through simulated debates and seminars.
International Politics Association (IPA) provides a platform for those involved in the practice of international relations and political affairs to express their views and offer their insights.
The Foreign Affairs Society encourages the St Andrews community to explore global politics and current affairs.
Funding
Recent Graduate Discount
The University of St Andrews offers a 10% discount in postgraduate tuition fees to students who are eligible to graduate or who have graduated from St Andrews within the last three academic years and are starting a postgraduate programme with the University of St Andrews.
Progression to the MPhil
Students studying for the one-year MLitt degree may progress onto the two-year MPhil in Peacebuilding and Mediation if they meet progression requirements and subject to review in Year 1 (see below). Students meeting progression requirements may alternatively progress onto the two-year research MPhil degree in International Relations.
Students studying for the two-year MPhil degree will be reviewed during their first year of study to determine whether they can progress to Year 2 to complete the MPhil.
The MPhil entry review is based on standard University MPhil progression criteria and expectations.
Students who fail to progress to Year 2 will graduate with an MLitt degree if all MLitt requirements are successfully completed.
Many graduates continue their education by enrolling in a PhD programme at St Andrew's.
Entry requirements
A good 2.1 Honours degree in political science, international relations, social sciences or other relevant disciplines. If you studied your first degree outside the UK, see the international entry requirements.
English language proficiency.
The qualifications listed are indicative of minimum requirements for entry. Some academic Schools will ask applicants to achieve significantly higher marks than the minimum. Obtaining the listed entry requirements will not guarantee you a place, as the University considers all aspects of every application including, where applicable, the writing sample, personal statement, and supporting documents.
Application requirements
CV or résumé
Personal statement indicating your knowledge of the programme and how it will benefit you (1,000 words)
Sample of academic written work (2,000 words)
Two original signed academic or professional references
Academic transcripts and degree certificates
Evidence of English language proficiency (required if English is not your first language).
Careers
Both the MLitt and the MPhil programmes purposefully prepare students for career prospectus in a variety of fields. The emphasis on learning mediation and practitioner skills (both programmes) and the required research placement in the MPhil programme, give the student lateral skills that can be applied after the degree is completed. Students who graduate from either of these programmes can expect to go on to work in various professional fields, including:
Human rights
Law
Policy research
NGOs
Charities
International organisations
Civil service
Academia
The Careers Centre offers one-to-one advice to all students on a taught postgraduate course and offers a programme of events to assist students in building their employability skills.
Last updated Sep 2020
About the School
As a 600-year-old institution, it's no surprise that the University of St Andrews is known across the globe as a world leader in education. We are Scotland's best university ranked by the Complete Uni ... Read More
As a 600-year-old institution, it's no surprise that the University of St Andrews is known across the globe as a world leader in education. We are Scotland's best university ranked by the Complete University Guide 2019, and 2nd overall in the UK (Guardian Good University Guide 2019).
Read less